Congratulations! You've decided to bring a new dog into your home.
There are so many fun and exciting things ahead of you, but there are also some things you'll need to be fully equipped for your time together. We want to be sure you start off on the right foot- er, um, paw.
Pet Supplies
There are some basic supplies that will make life so much easier as you moving forward with your new furry family member. As time goes on, you'll find new products that will make your pet's life even better, but first, the essentials:
Martingale Collar
Your dog's new life is going to be so exciting for them- so exciting it may be overwhelming.
Using a martingale collar will ensure you have control of your dog on your first walks. Birds, squirrels, skateboarders, and more will be so thrilling, but a having this collar means no matter what you encounter on a walk, you'll both return home safely together.
Leash
To match that great collar! Outdoor time is about to become an essential part of life and a good leash will make daily walks a breeze.
Tag
Safety first! It make take a little time for a dog to assimilate to their new home, neighbors, and noises. Having a tag with all your contact information means that even if your dog gets out, they'll find their way back to you.
Crate
So many first-time dog parents consider crate training, and whether or not that is a path you decide, having a good crate is essential. It's important that your dog knows they have a space that is theirs alone to give them a sense of comfort. After all, they are naturally den animals.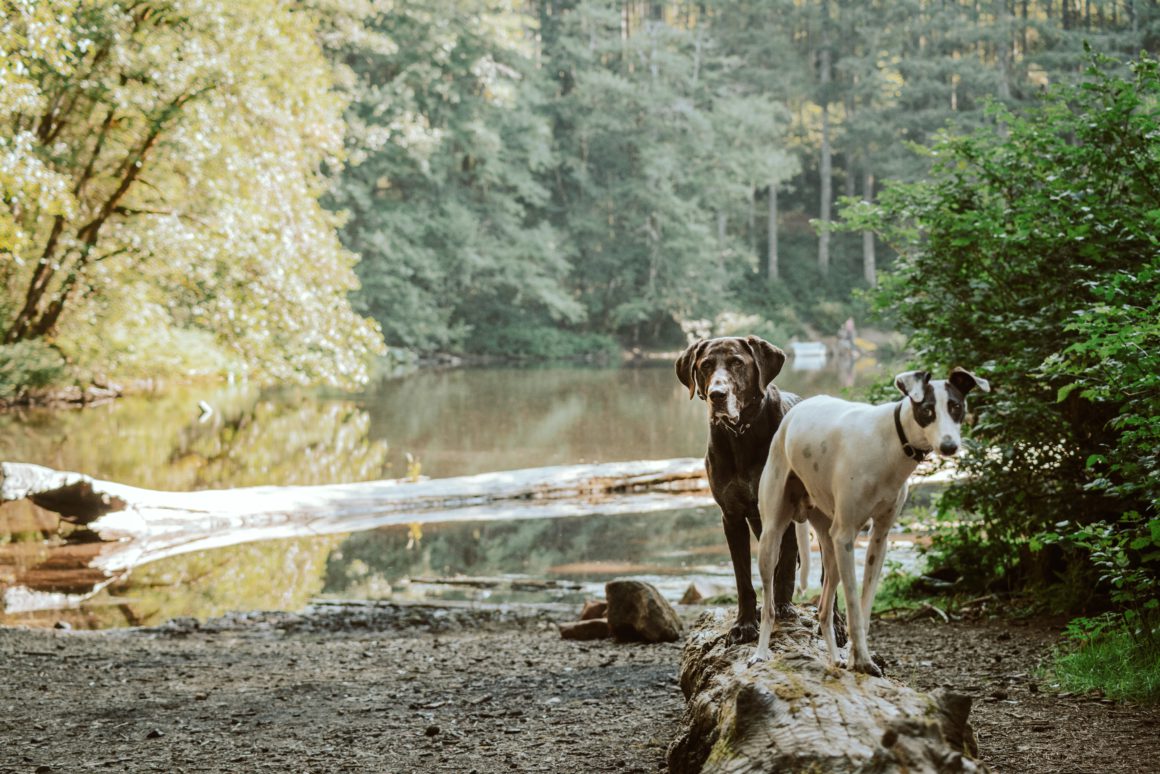 A New Dog's Health
Depending on where you dog came from, you'll want to taking some steps to keep them healthy. While most rescues do an amazing job of creating health reports, you'll want to start some good habit to carry over into the rest of their long and wonderful life!
Walks
We talked about walks early, but it's worth reiterating since many dogs won't be housebroken when they first arrive. Taking frequent walks will help to avoid accidents and give your dog a clear indication of where they should relieve themself.
Veterinarian
Taking your dog to the vet first thing will do a couple of great things. First, it will establish their health record. It also will give you the opportunity to get to know your vet so you'll know where and when to go for check-ups.
Fleas
There's a very real chance your new dog will have fleas, but don't worry! Fleas are very easy to deal with and once you start a program, treating them will become second nature.
Decompression
One of the most important things we want to stress is this- your dog JUST met you. It make take a little time for them to understand that you are their new family and that is totally normal.
We recommend giving your new dog a few weeks to start feeling comfortable. You're beginning a lifetime journey and learning about each other is part of the fun.
Prepare yourself in these other ways:
Preparing Yourself & Your Pets For Disaster
Kids and Pets: Benefits and Safety Tips