Are you looking for a creative way to volunteer at a shelter? Look no further – Long Beach Animal Care Services (LBACS) Pet Literacy Program allows people of all ages to read books to animals in their shelter. Their "most popular program" not only prepares animals for adoption but it promotes socialization and forms a connection between human and animal.
LBACS Pet Literacy Program has had great success in providing animals with the opportunity to find their furever homes. In 2022, 1,968 dogs were adopted and 193 people signed up to read to animals to help them get used to interacting with humans.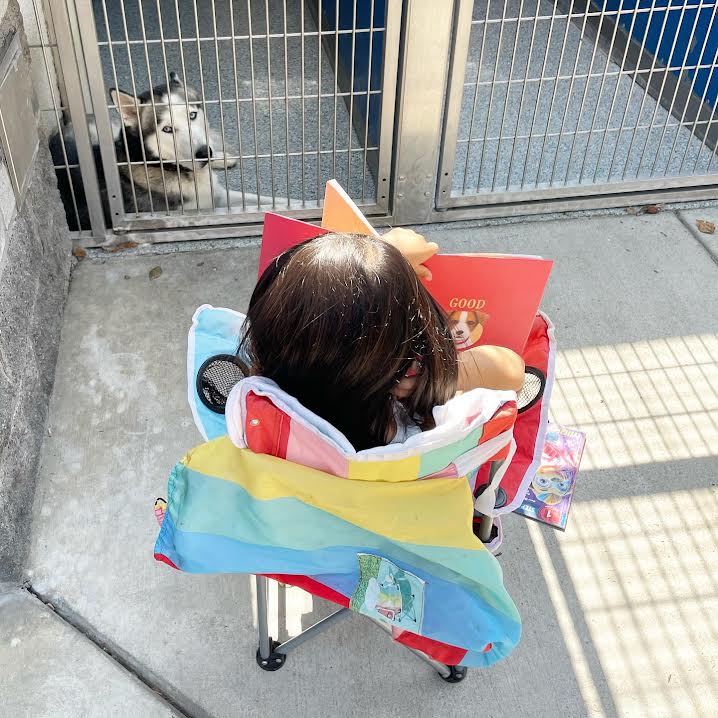 This program is perfectly designed for people who want to spend time with animals that do or do not have any of their own. The Pet Literacy Program is great for all ages – readers must be 15 years or older, or an adult must accompany them. So if you're looking to get the kids out of the house or spend some quality time with a rescue, this program is exactly what you've been looking for.
"Our Pet Literacy Program is for everyone" says Megan Ignacio, Community Outreach Coordinator at LBACS, "The program is important because it's an enrichment program that provides and prepares our shelter animals for adoption. With more adoptions, comes more space to provide for even more rescue animals."

Megan Ignacio
Programs like these are essential in proving a shelter animal's adoptability. In 2022, the organization reached it's highest adoption rate ever, surpassing their 2024 goal by 30%! In addition to more pets being placed in their forever homes, LBACS also placed up to 500 animals in foster homes in 2022.
Currently, the organization has 63 outside dog kennels, 3 cat rooms, and 1 bunny barn. "The reader can easily choose their bestie to read to." says Megan. Readers don't need any qualifications to enroll in this program and can easily enroll online. Readers can select a book from the shelter's collection or can bring their own!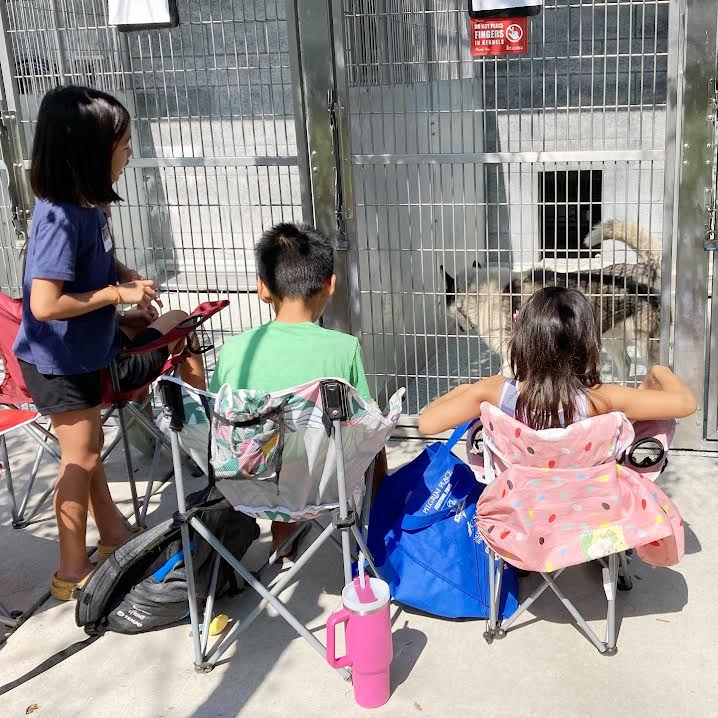 How it Works:
All participants are required to use the mobile check-in service upon their arrival. The program is available on Wednesdays through Saturdays from 10:00 AM – 3:00 PM. They are closed Mondays, Tuesdays & Holidays.
Bring the books of your choice.
Enter through the Animal Admissions entrance.
Each participant is required to check in to their visit using the online mobile check-in service.
Pick up your name tag and map at the front counter of LBACS Admissions.\
After signing in and picking up your name badge, you may begin reading to the animals with your books using the designated areas outside the 600 dog cottage, the cat cottages, and the bunny barn.
Seating is not provided. They encourage all readers to bring their own folding or camping chairs for maximum comfort.
If you are interested in reading to animals and volunteering at Long Beach Animal Care Services, click here to sign up.
CUDDLY is proud to announce that we have partnered with Long Beach Animal Care Services to provide them with our Community Programs services. CUDDLY's "Pet Pantry" program helps keep animals out of shelter and remain with their families by providing shelters and rescues with necessary supplies to offer to their communities. Click here to learn more.