Are you obsessed with your dog? Me too. The idea of leaving them behind on a trip gives ME separation anxiety.
Flying with dogs is a whole, tricky process in itself. So today, we'll be discussing the things that can set you and your dog up for success on a road trip and how to help them adjust to a hotel room or new environment.
Let's break this down into three parts:
Preparation
The Road Trip
The Vacation Stay
Preparation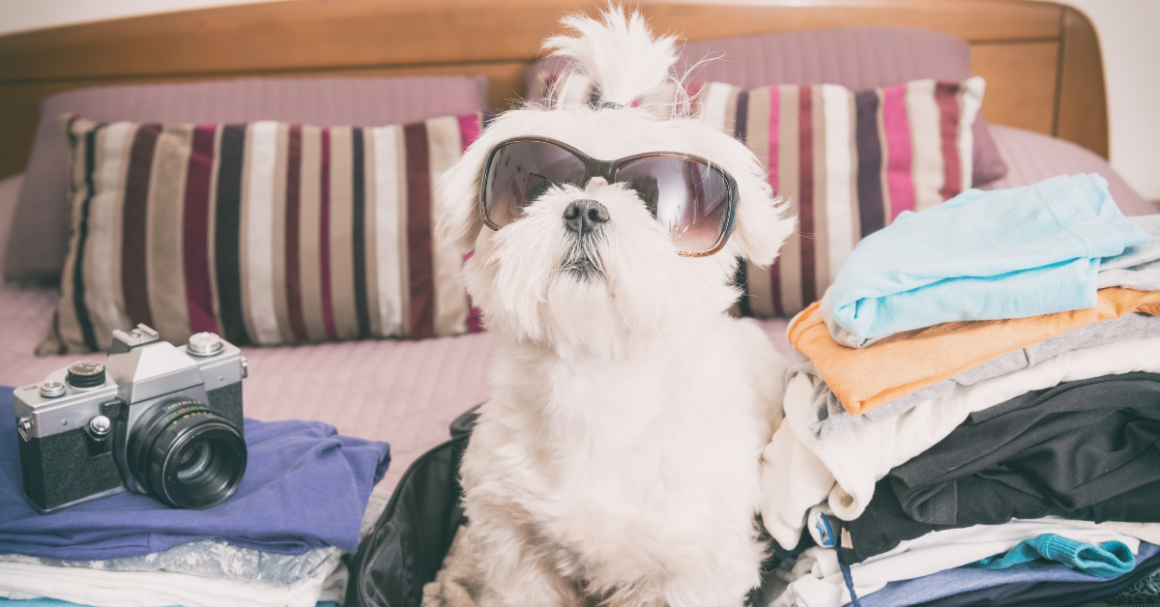 How can you best prepare your dog and yourself to bring them outside their normal environment, an experience that may be stressful for them?
First and foremost, it is important to spend extra time conditioning them in spaces they aren't used to to help them get more comfortable in new environments. A great way to do this is to extend their normal walk by a couple of blocks and reward them with treats in the new area. Some great treats for high incentive rewards are our CUDDLY treats in both chicken and turkey! Make an effort to take them to areas that will be similar to where you'll be visiting. For example, if you'll be visiting a busy city, you may want to visit some busier areas with more noise and reward your dog when new stimuli occur. If your dog is not making eye contact with you, darting, or showing signs of distress, they are likely over their threshold and you may need to take a step back, find a less intimidating environment, and work on conditioning there first.
Second, you'll want to make a list of all the items your dog may need on the trip. Necessary supplies include their meal, a leash, a harness or collar, a tag in case your dog gets lost, a dog bed or blanket, a dog car seat/seat belt, and an extra water supply. Some other things that may be worth considering getting are a dog first aid kit, enrichment activities, and anxiety supplements.
The Road Trip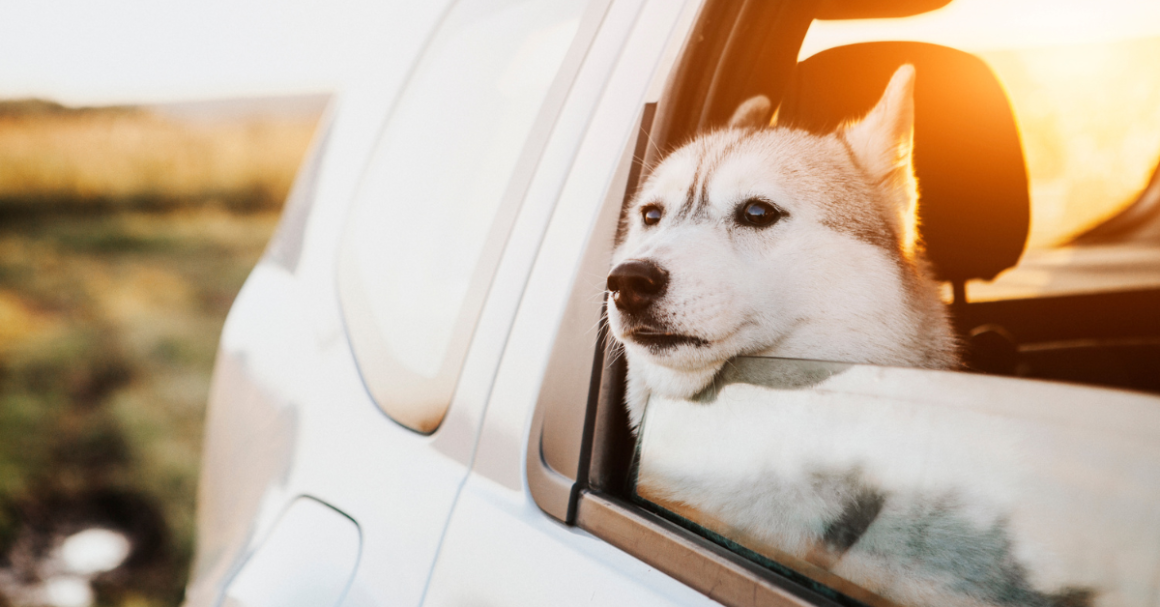 Get the car comfy! Load in your dog's favorite bed or blankets, but make sure you are keeping car safety in mind. Make sure to keep a dog tag on your dog's collar in the event they dart out of the car at a rest stop. Don't risk them not being able to be identified if they get lost. Keep in mind that many dogs also benefited from calming music or white noise in stressful or new situations. It may be a good idea to have a playlist ready for the first half an hour or so while your dog adjusts.
If your dog does pretty well in the car but just needs a little help keeping preoccupied, it's a great idea to get enrichment activities like kong, which can easily be filled with PB or treats to help keep their brain at work. You can also freeze a tasty liquid, like Brutus Broth in a container to keep them licking for a while and hydrated throughout a long day of travel.
If your dog is particularly distressed, please discuss how to make your dog more comfortable with your vet since medication can sometimes be necessary for the short term.
The Vacation Stay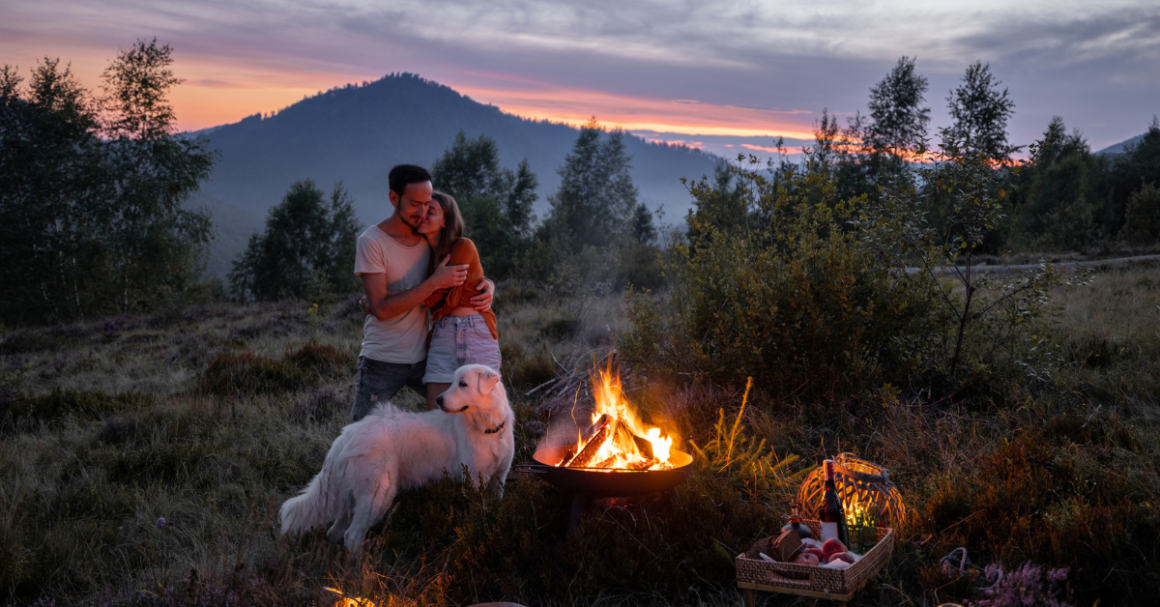 Whether you are staying in a hotel room, a friend's house, or an AirBNB, it takes a second for a dog to adjust to life in a new environment. It is best to immediately set up an area of the room you are staying in with your dog's bed, crate, or blankets so they feel like they have a designated space with a familiar scent.
Potty training is perhaps the most frustrating part for people whose dogs are not used to traveling. When you arrive, take your dog out frequently – rewarding them when they potty where you want them to – so you are establishing the new place to go. Changing locations can often be a stumble in potty training for many animals, so focusing on establishing this new routine early will save you frustration down the line.
Try to keep your routine similar to how it would be at home. Try and feed around the same time, take walks around the same time, and go to bed around the same time. This will decrease stress but also help you make sure you are meeting your dog's needs and observe any significant, out-of-the-norm behavior that may indicate your dog is over or under-stimulated. 
While all dogs are different, hopefully, these tips will help set you up for success when considering bringing your best friend on your next vacation. Preparation is key. If you are ever stuck or don't know how to address a specific concern regarding your dog and your travels, don't be afraid to consult with your veterinarian or a certified behaviorist.