As a cat owner who recently moved across the country, I understand the pure dread of taking one's most precious cargo on a lengthy road trip. Although, even just taking them to the vet can sometimes be a hassle as well! While there are thousands of pieces of advice, the most useful one that exists is the simple rule of planning ahead.
In my humble experience, my two orange felines would rather spend the day trapped in the bathtub than sit in the carrier for even a second. When prompted with moving, I knew I needed to call my vet and find a way to make my cats more comfortable on my seemingly endless travel out west.
A car can be a dizzying place for a cat, as they can become very overwhelmed watching everything move about them. Creating a space in the car for them became my first endeavor. I started by leaving the cat carriers out with a blanket and a toy inside them at all times. Soon, it became one of their favorite places to sleep during the day or launch themselves like a missile into trying to find the cat-nip-filled toy.
After getting them used to the crate itself, the next step, the car. A daunting task, I know, but it needed to be done. I began to load them up and take them on 20 to 30 mins drives around town, but the crying persisted. I realized I needed to make the car a safe space, not just the carrier.
I decided to start looking things up frantically, seeing posts about sedating them, but that didn't seem like the best plan of action for me. After a few too many Google rabbit holes, I decided to try my own way of showing them they were safe, as I did when I brought them home. I started placing each cat, one at a time, in the car for about 5 minutes a day. Letting them sniff and climb around, so they knew the terrain. While they still expressed being unhappy about being inside, I started to do it about three days a week and lengthened the extent of how long they go to stay in the car. I knew this would also help to spread their scent in the car, creating a space they would know as their own.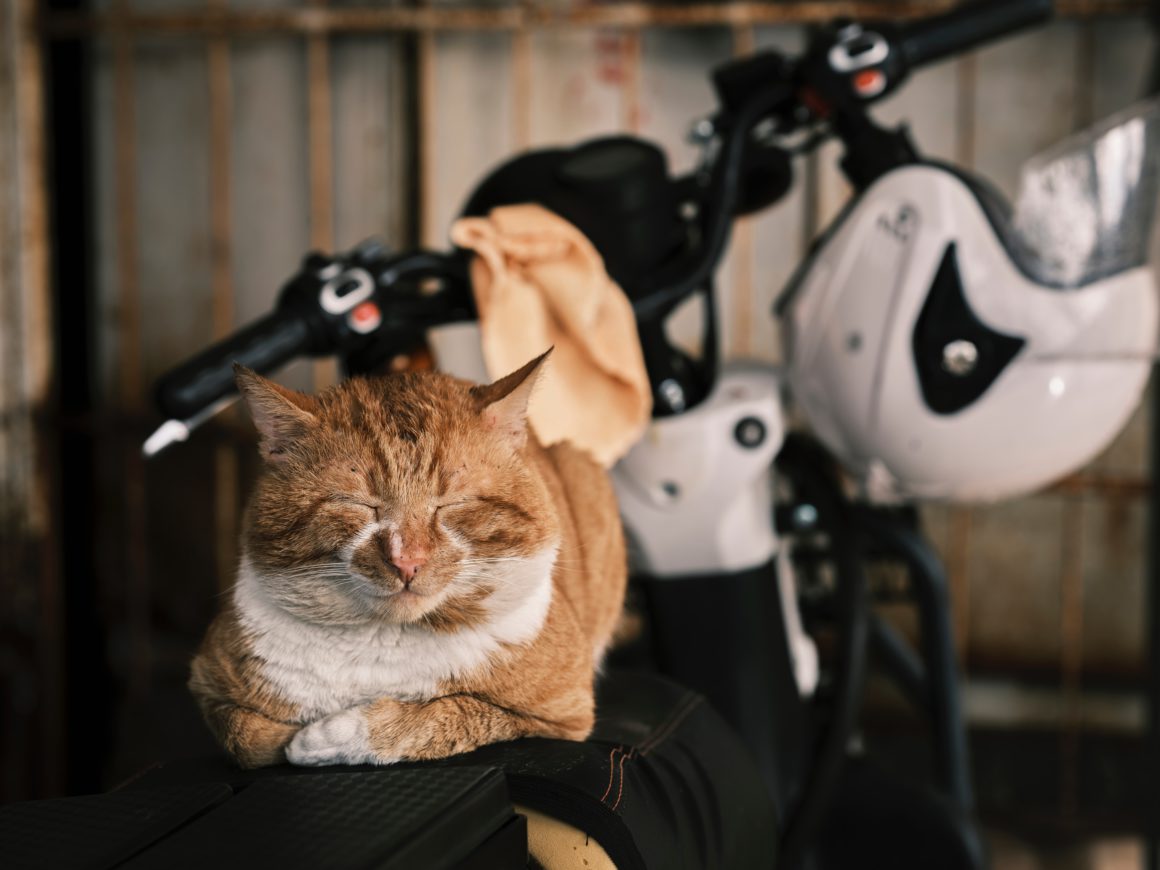 After a few weeks, they became more comfortable, even curling up and napping in the seat instead of crying or finding somewhere to hide. Once they seemed comfortable with being in the car, I quickly transitioned to eating time being in the car. While both my cats are free eaters, they still get and beg for, wet food at night time. Ensuring that a car is a safe place, I began taking them out to the car to feed them the wet food in there, now both of them together. At first, they gave the look of complete and utter annoyance that they were being forced to eat in the car. Although, after a few days, they were pretty used to the routine. In fact, instead of huddling around the cat bowl waiting for dinner, they began to stand at the door and meow for dinner, knowing they would be served in the car.
Reading about all the sensitivities my 2 cats possess, I also decided it would be best to combat the sound aspect of it all. The engine, the open windows on a freeway, all of it was going to be stress-inducing. So, I began to turn the engine on during their dinner. At first, they both responded with fear, running under the seat, as they didn't know where the sound was coming from. I waited it out, hoping they wouldbe motivated enough to eat through it all.
Eventually, they seemed to be less on guard, at least enough to eat. I went back to taking them out to the car a few times a day, this time starting the engine while they were in there. This took longer than pretty much anything that I tried, as cats are very sound sensitive. It took about a month for them to stop hiding when the engine came on, eventually, they could have cared less as to when the engine started up.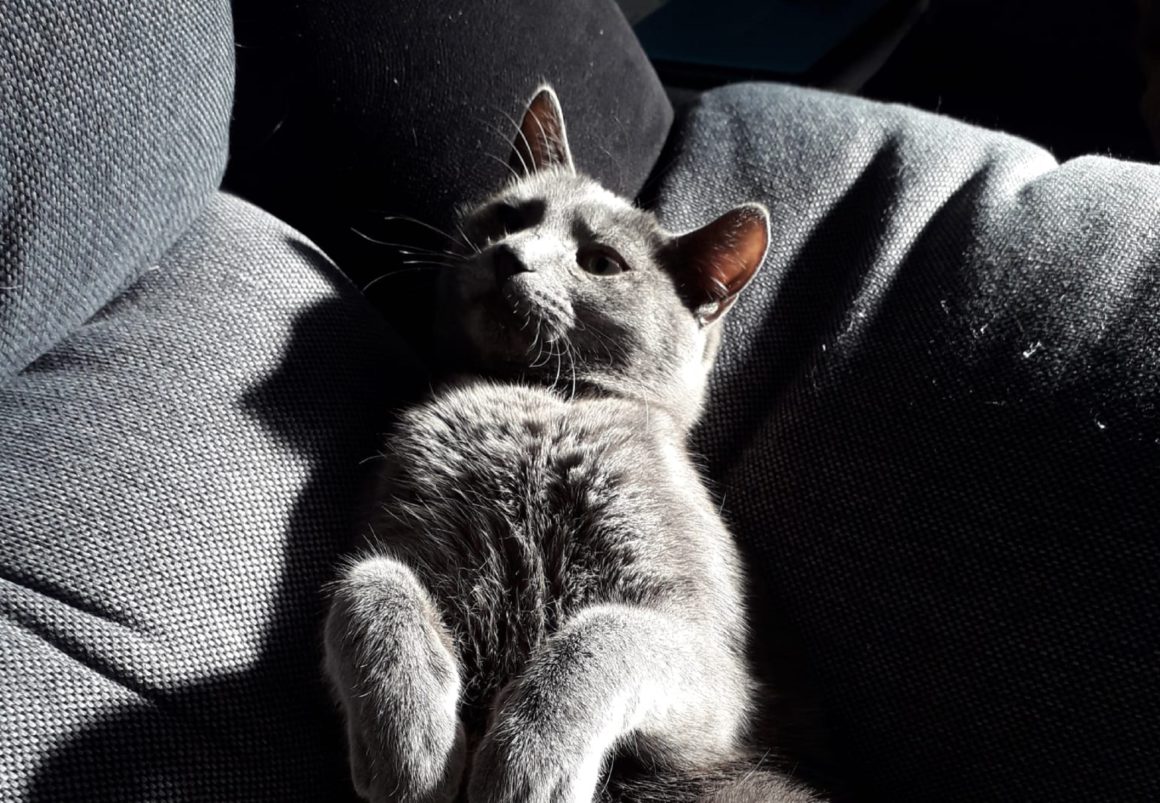 Nervously, I had decided it was time to try again. I loaded both my boys up in the carriers and got them into the car. Luckily, no crying yet. I anxiously got into the car and started up the engine, I waited for the meek wailing to begin, but still silence. I pulled out of the driveway, anticipating nothing but screaming, but still, they seemed rather content in their carriers so far. I decided to go on the freeway, as everything was going fine. Once merged and everything, I could hear the adjusting and shaking a bit in the carrier, but they still didn't seem to cry. I was shocked, I actually ended up driving for almost 35 minutes just from sheer bliss that my cats weren't petrified any longer. Once I realized I had no reason to be traveling 13 miles down the freeway, I quickly got back home. To my surprise, they were both asleep in the carrier when I reached into the back seat of my car to retrieve them.
While my trip was still a few months away, I continued this process until it was finally time for me to leave and create a new space for my small cat family. The effort was huge and I had to stay dedicated, but in the long run, I truly regret nothing I did, as not only did it bring my two boys peace on the long drive, it also brought sanity to me!
List of steps for below:
Leave Carriers Out
leave the carriers out with a blanket or towel and their favorite toy, leaving time for them to get used to being inside of it.
Call Your Vet
while sedation was the choice for me, it could be the right one for you and your vet should be able to help answer that question, regardless, talking to your vet ahead of travel time is still best.
Place Cats In The Car A Few Times A Week
let your cats roam around for about minutes two to three times a week, that way they know the atmosphere of the car and their scent is in the vehicle.
Feed Them In The Car
making feeding time in the car can help create a calm setting, as cats will not eat when scared and will hide instead.
Start The Engine Frequently
sounds can really disturb your cat, especially the engine, so starting it without moving a few times can really help to ensure the sound becomes normal to them.
Test Drives
Drive them around in their carrier two to three times a week, even if it's around the block. 
Get more cat tips:
How Cats Made America: Feline Lifeline
Hairballs and More: What is My Cat Hacking Up?