According to ASPCA, 2.1 million cats are adopted each year. The organization goes ahead to clarify that adult cats don't meow at each other but just at people. Thus, there is a need to educate the millions of households adopting cats every year why their cat may meow excessively. Other vocalizations that cats use to communicate with each other include yowling, hissing, and gowling. So, why would a cat meow excessively, and how can you solve it?
Causes; Why Your Cat Meows Excessively
In a word, cats meow to communicate, just like humans talk to express themselves. But, what if it's meowing too much? There are other reasons why the changes may occur, and some may be extremely serious. The causes of excessive meowing include:
Illness
Suppose there has been a change in how your cat meows; an illness is the most probable cause. The only way to be sure is by visiting a veterinarian for a check-up. Some of the medical conditions associated with excessive meowing include voice box disease, hypertension, and hyperthyroidism. Some health concerns may be urgent and irreversible.
Stress
Stress may impact your pet negatively and result in behavior change. Cats have various stress triggers that include a lack of critical resources and a change of environment or home. Adopting a new pet such as a dog and intrusion by other cats within the neighborhood may stress it too. Although different breeds respond differently, most cats end up excessively meowing.
Hunger and Thirst
A hungry cat's best way to talk to you is by meowing. You will often notice them coming close to you and rubbing against you. It happens especially when cooking in the kitchen or eating a snack. If you are sure the cat is well-fed, the problem might be thirst. In some cases, if you have a feeding routine, they tend to remind you by meowing.
Pain
Cats vocalize their pain by meowing. They may be hurt or have an existing health condition. For example, if the cat suffers from urinary obstruction, it may meow while peeing. Other diseases that cause pain in cats include feline Idiopathic Cystitis. If you observe the pet closely, you will figure out the source of the pain.
Attention Seeking
Cats hate being lonely. Thus, they may excessively meow if they are too bored and haven't seen you. Young cats meow when they want to play or want you to caress them. Also, if you just adopted a kitten, they might meow as they miss their parents. Adult cats also meow, especially when you take the kittens away. The best way a cat knows how to get your attention is by meowing.
Breeding
Female cats meow excessively and loudly when in heat or mating season. Similarly, males do the same attempting to pick up the scent. If you have two cats, male and female, you should expect your home to be boisterous. Other cats from the neighborhood may grace the occasion, resulting in fights and, thus, more noises.
Aging
Like humans, cats are prone to mental confusion and motor dysfunction as they age. Such confusion translates to the cat crying and meowing for no good reason. However, motor dysfunction may be a symptom of other health problems such as Down Syndrome. You can never be sure without checking up with the vet. Meowing due to old age is not common with all breeds as some may be overly inactive.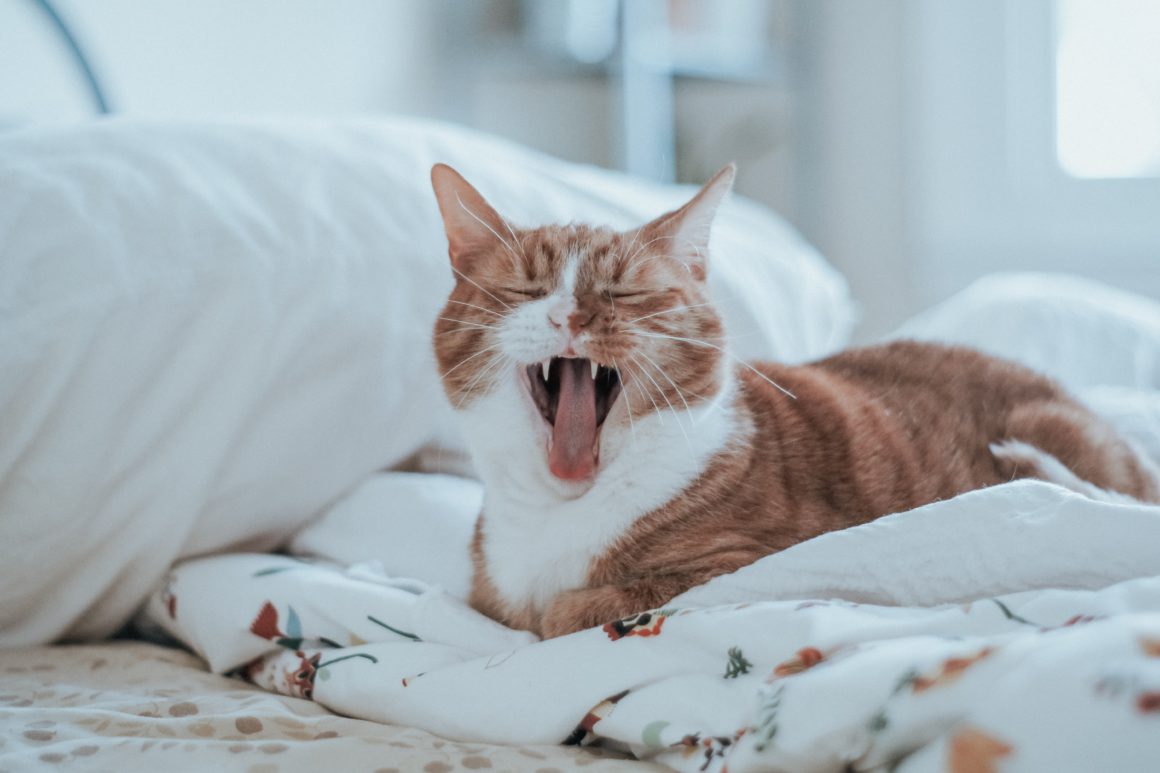 Solutions; What to do an excessively meowing cat
Now that you know the causes, how can you reduce the meowing? Excessive meowing may be a pain in the neck. So, how can you minimize cat meowing due to;
Illness
Ensure you take your cat to the vet for a medical check-up as often as you can. Numerous diseases may cause meowing, and some may be serious. For example, hyperthyroidism is a condition that requires medical attention and may cause meowing.
Stress
Devise ways to eliminate stress in your pet's life as much as you can. Ensure that you subject the cats to playing sessions once in a while to keep them active. You can even engage your cats in a walk. Look for easier ways to bring in newly adopted pets' to reduce stress. Also, protect your home from external pets that may disturb the peace of your cat, such as dogs.
Hunger and Thirst
Meowing due to hunger and thirst is easy to eliminate. Create a routine for your cat and consult your vet to ensure it's healthy for it. You should constantly top up your cat's feeding utensils if you notice they are empty. However, avoid responding to the meowing by serving them food as they may develop a habit. Cats need milk and water, so don't let the bowl dry.
Pain
It is not easy to find out the cause of the pain unless that cat is physically hurt. Any meowing that is possibly resulting from pain should be rushed to the vet for a checkup. Ensure regular medical check-ups so that the cat stays out of trouble. Your veterinarian should help create a schedule that works for you.
Attention Seeking
Responding to an attention-seeking meow from a cat might teach it bad habits. However, you should spare time for its playtime once in a while. Ensure that the playtime is unpredictable to avoid creating a culture that may initiate more meowing.
Breeding
You can spay your female cat or castrate the males to avoid breeding. It will reduce excessive meowing due to sexual behaviors. However, it may not prevent meowing due to social interactions.
Aging
If your cat is making too much noise due to age-affiliated reasons, you can consult your vet. The vet can prescribe medication that will reduce the disorientation and, in effect, reduce meowing.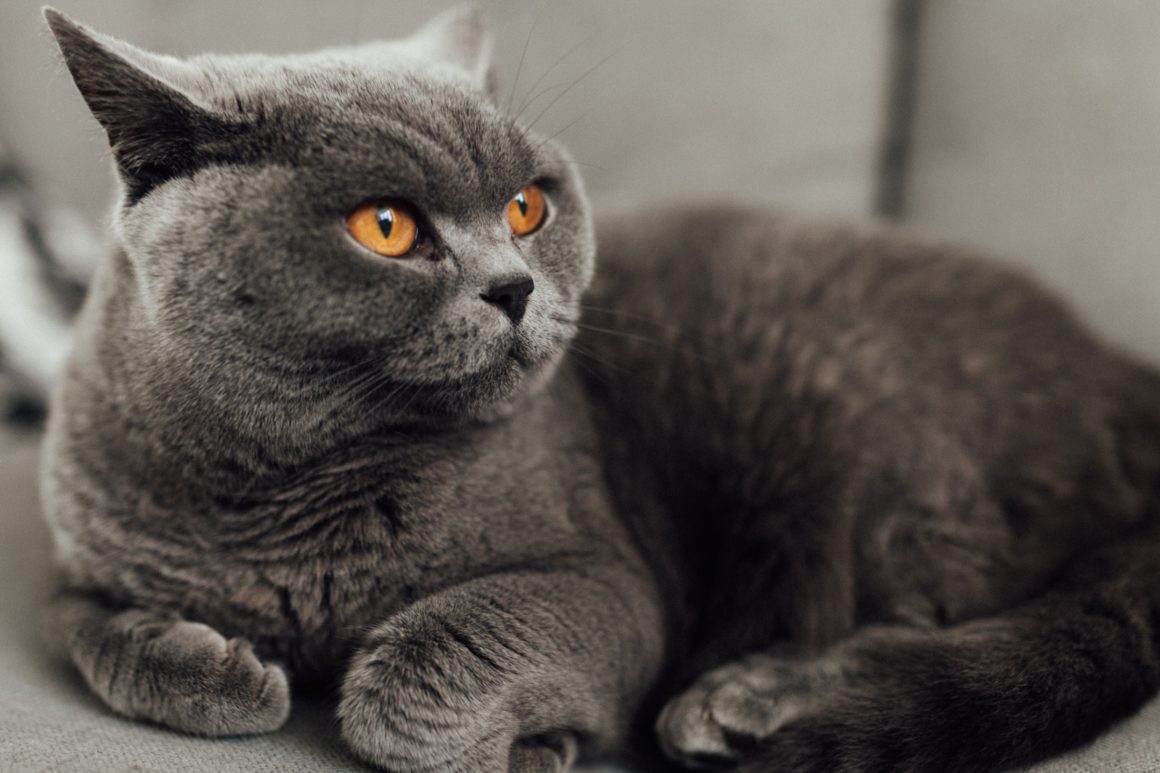 What not to do
It is the nature of humans to respond quickly and coldly, especially when pissed off. However, there are ways you shouldn't react to a cat's meow. They include:
Ignoring
Ensure you confirm what could be the reason why the cat is meowing. You can never be sure whether it's meowing just to grab your attention or it's dying in pain. Check out to confirm what could be the problem and correct it. More often than not, a cat meows due to valid reasons that need human attention.
Punishing
Hitting and shouting at your cat will rarely silence it. Instead, such actions result in distrust. You may end up destroying the bond between you and the cat. Therefore, avoid responding by splashing water at it.
Conclusion
There are various reasons as to why your cat may be meowing excessively. In most cases, the reasons are well-founded, and therefore, a pet owner should never ignore them before finding out. Moreover, the only guaranteed way of silencing your cat is finding out the cause and solving it. You should ensure you involve your vet as some of the cases require professional help. 
Contributing Author: MELISSA L. KAUFFMAN
Learn more about your pets' health:
The Benefits of Adding Omega-3 To Your Pet's Diet
Keeping Pets Calm During Fireworks