With the surge of cat influencer, there has been an unusual category that has grown- the adventure cat. We see cats sailing the high seas and climbing mountains.
While this might not be possible for many of our house cats, a little adventure is possible thanks to cat leashes.
Marissa, a member of the CUDDLY team, had wanted to take her kitty Ash outside but has been nervous to do so out of fear of losing him. "Ash is a very active cat, even before I rescued him he was an outdoor/indoor cat so I know he has that strive to be outside" Marissa explained. "Obviously, I don't want him to go outside on his own so I figured, hey, let's try this leash training business i'm seeing all around the internet.." 
Finding The Purrfect Harness & Leash
Marissa spent what seemed like weeks looking for the perfect harness for Ash. "I wanted to do my research and find the right harness/leash because he's a picky boy" she explained, "I went on Amazon about a zillion times and read review after review til I found the right one."
Here's what Marissa found during her research:
Find a harness that fits your cat
Dog harnesses are NOT the same as cat harnesses
Find a nylon or cloth leash – NO chains or flexi-type leashes
Once Marissa found the perfect harness and leash combo for Ash, the real mission began – leash training.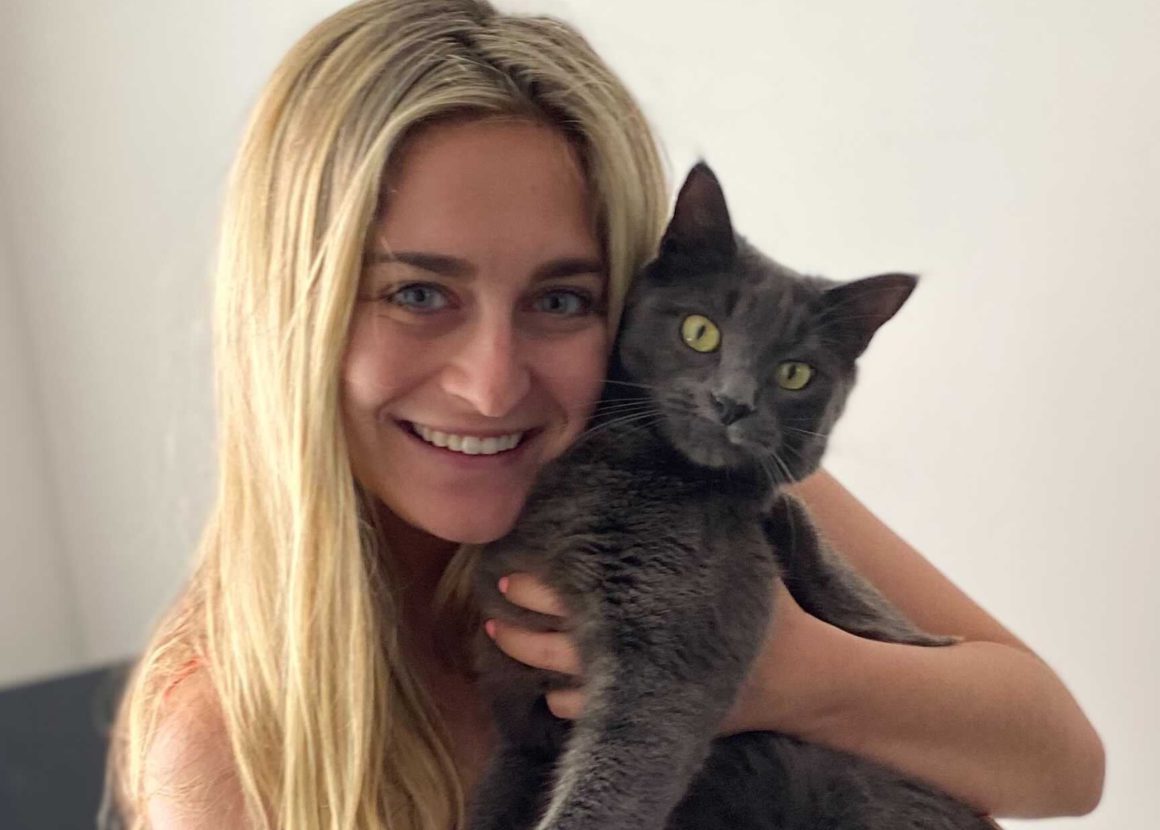 Leash Training
Leash training for Ash did not go as planned for Marissa – In fact, for the first few days, it didn't happen at all. "Ash absolutely hated the harness. Any chance he got he would rip the harness right off his back." Marissa said, "It took a really long time for him to get used to the harness and not feel so restrained."
Tips from Marissa and Ash:
Get your cat used to wearing the harness without the leash indoors – Marissa suggests giving your cat a treat or two every time the harness is on. It's important to repeat this process while gradually increasing the amount of time your kitty is wearing it.
Get your cat used to walking on the leash indoors – be sure not to use tension on the leash while they roam your home freely.
Start walking your cat indoors – gently try to lead your cat in different directions so they get used to the leash
Go outside and enjoy the outdoors with your cat!
Unfortunately, things didn't go as planned for Marissa and Ash "I tried day after day to get Ash used to his harness and leash but unfortunately, he just was not a fan." Marissa's goal was to give Ash a better quality of life through leash training, but learned that was not the right avenue for him. She found another way for her and Ash to experience the outdoors together.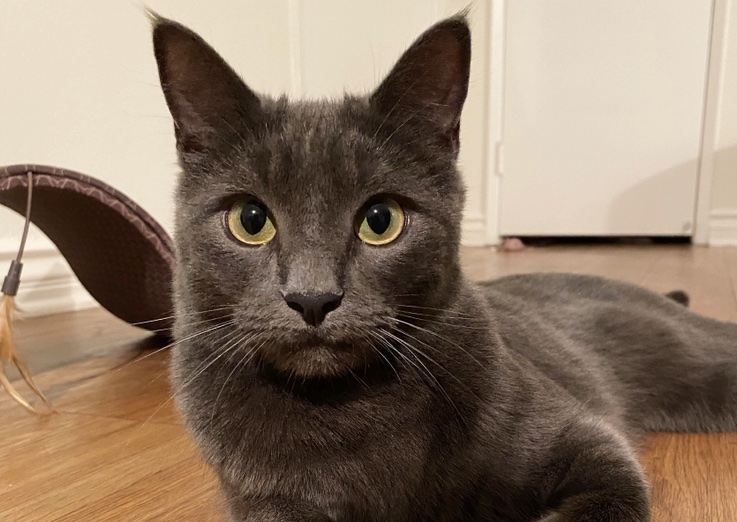 "A great alternative to leash training that works for Ash and I is a cat backpack!" Marissa said, "sure he can't roam freely, but this allows us to go places together and he really enjoys it! I am going to continue trying to make this harness and leash work but with time so Ash doesn't feel too forced."
As Marissa and Ash's experience, not every cat is going to enjoy leash life. Always remember to be patient when training your cat and ultimately, be sure to listen to their cues.
Let us know if these suggestions work for you and send us a pic of your cat enjoying the outdoors in whatever way they most enjoy. 
Read more pet parent tips:
How to Train Your Dog To Detect a Diabetic's Low Blood Sugar
The Secret Joy of Being a Medical Foster