Dear Both of You,
As I write this, I can't help but remember a time when I thought you were the greatest people on Earth. It was the day you adopted me from the shelter. Do you remember that day? I can't imagine you do. It wasn't nearly as significant for you as it was for me. After all, you were the first family I'd ever known.
It seems like such a long time ago though, and the dog I used to be – the younger and perhaps more naive dog that I was – seems so far away. You would think, considering the number of weeks that I endured through painful mornings and frightening nights, that I would hate you. I want you to know that I don't.
You see, I forgave you a long time ago. Not for you, but for me. Because if my forgiveness was, in any way, related to the amount of pain you caused me, I imagine I'd hate you for the rest of my life. No – I forgave you because I knew that if I held onto the bad things I had experienced in my past, I'd live a life full of resentment and anger. I'd live like you.
Because aside from pain, you made me feel so many things. So many horrible things. I can remember lying on the floor in your home, growing weaker the longer I went without food, and actually blaming myself. Your actions made me question my own right to a happy home. After all, I was a nobody. A lonely street dog that no one wanted. The suffering I endured all my life, especially while with you, must of been because of something I did or was.
Today, I know better though. You and only you are responsible for the pain I was forced to endure. It was you who made the choice to not feed me. As I sat in my own filth, the smell penetrating my nostrils, it was you who did nothing. Even after I went blind, the infections swelling my eyes shut, you continued to watch me wither away in front of you. You kept me inside like a caged bird, like a prisoner while you roamed free. I used to dream of what the sun would look like and what it might feel like on my skin after so many hours spent in darkness. It's quite ironic that it is you who is the caged bird now.
Do you think of me often? Do you wonder how different your life would have been if you had taken care of me? Or better yet, if you'd never adopted me? I used to think of how different my life would have been also. But the horrific events that transpired during those months I was in your possession changed the trajectory of my entire life for the better. You see, my life is absolutely perfect now.
I am loved. I am cared for. Your despicable acts, while they will not ever be forgotten, no longer define who I am. My doctor tells me that I am healthy as a horse (even though I'm a dog). I am kissed every day and tucked in safe every night. I'm constantly surrounded by people who treat me with respect and compassion. I even eat like a king and play as hard as an athlete. Thinking of anytime before this just isn't worth my time anymore.
So despite your constant efforts, you should know that you did not break me. I know now that you never really could. I am strong and resilient and powerful. And you – you are spiteful and empty and sad. And in this small moment, I feel sorry for you. I've no idea what happened in your life before me. I can't imagine it was anything good if it lead you to where you are now. However, our lives are products of the actions we make everyday. You have no one else but yourself to blame for the way you made your bed.
Please understand that after I've finished writing this letter, I will fold it up and never think of you again. But you, I'm very certain, will think of me each day for the rest of your life.
I hope you find peace, somehow. Humans have much more trouble learning from the past than animals, but I hope you find a way to.
Thank you and goodbye.
-Perkins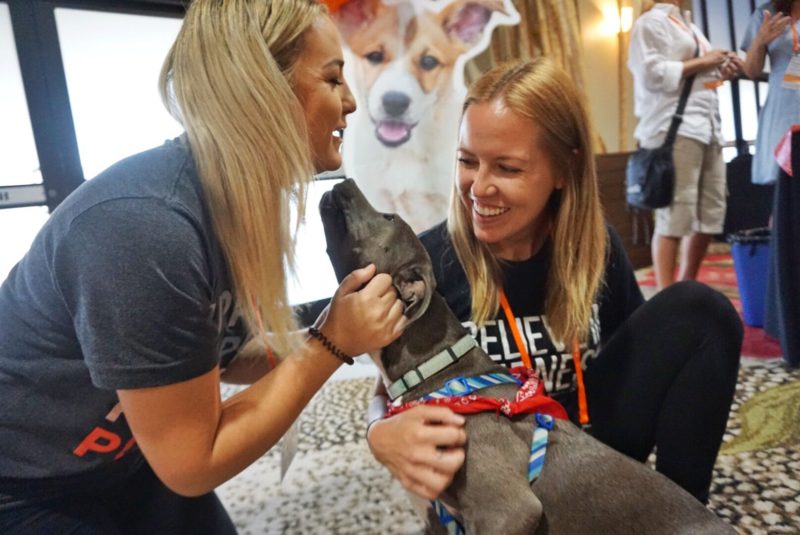 For those who have yet to hear about Perkins' journey, we hope you'll consider taking a moment to understand and appreciate the struggle that this incredible animal went through to get where he is now.
Please understand that Perkins' Letter is in no way underestimating the abuse he went through. Rather, it is meant to show the resilience of rescue animals and beauty in showing kindness in all aspects of life.
We here at CUDDLY would also like to say that we are eternally grateful to Dallas Dog RRR, who took in Perkins when he had no one and gave him a real second chance at life.
To this day, Dallas Dog RRR continues to rescue needy dogs all across Texas and helps provide them with the tools they need to lead happier, healthier lives. To learn more about their mission and support the pets in their care, click here.
Related Articles: