We spend so much time walking our dogs, but often it feels like more of a chore than a delight. It's necessary for our dogs, but supports a healthy and happy pup in more ways than one.
Throw on your walking shoes and step out into the sunlight knowing you're giving your dog something great on their daily stroll.
Burns Energy
Did you know that a lot of your dog's unwanted behaviors may be stemming from pent-up energy? You can contribute to a calmer and more well mannered companion by going a simple walk. Taking your dog outside for a nice walk in the fresh air is a great way to burn some energy help him get some exercise.
Exercise
Walking your dog is also a great source of exercise for yourself. What better way to get some exercise than to go on a nice walk with your best friend. An average person can burn up to 200 calories for each hour of walking their dog.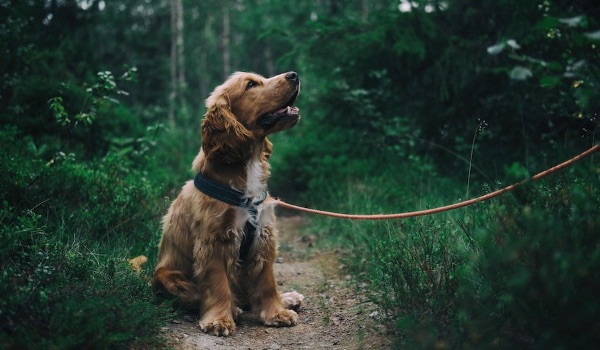 Training
Another benefit of walking your dog is training. When you walk your dog you have many opportunities to train your dog to sit, heel, and perform general obedience. Above all, you are creating a bond with your dog. The bond between you and your dog is important to the development and overall quality of life with your dog.
Socialization
Walking your dog improves socialization for you and your dog. Taking a new route or exploring new dog parks can lead to new friends for both of you. It also reduces feelings of loneliness which is especially important if your dog is alone for most of the day.
Improves Mental Health
Your mental health can greatly benefit from walking your dog. Not only does it reduce screen time from your cell phone or TV, but walking naturally makes you happy! Walking boosts serotonin levels which improve your mood.
It's these little wins that make walking your dog one of the great simple joys.
Related Articles: