Pets are fantastic and provide an almost countless amount of positivity. So the thought of spending life without an animal companion is practically unfathomable – even more, anything less than a furry, cuddly, cute, sweet one to snuggle doesn't feel right. And there lies the rub; allergies: sneezing, coughing, runny eyes, itchy nose, tightness in the chest, shortness of breath, ugh, this annoying list for animal lovers who have allergies and asthma, sadly goes on.
Some tough it out, or more so, sneeze it out, as their love for their beloved furry friend, even though they may cause so much allergy havoc, is too strong—understandably so, and there are products available to combat those allergies and asthma. However, there might be other factors at play. For example, maybe others in your household also suffer, or through experience, you feel something different might be more beneficial when you adopt your next pet. Then you might want to consider "hypoallergenic pets."
While some dogs and cats fall into this category, there are no guarantees regarding your allergies. So you may start thinking outside the pet box to some of the more exotic options out there (as well) until you find that breath of fresh air.
Certain animals should pose no allergic threat to an allergy sufferer, whereas others may or may not; like most things when dealing with the immune system, education and experience is your best chance at an allergy-free addition that suits your lifestyle.
What are (Pet) Allergies?
Allergies and allergic reactions to pets are due to proteins located in an animal's saliva, skin cells, and urine. The term "pet dander" refers to the dead flakes of skin an animal sheds that cause most pet allergies. While any animal with a furry coat can be a source of allergy, cats and dogs are the worst culprits.
Allergies are when your immune system triggers a response after exposure to an external material like dander, pollen (proper grooming is key to prevent being carried in by your pet), or mold. The tricky thing about an allergic reaction is that your immune system creates antibodies for a particular substance, labeling it as harmful when, in fact, it is not.
Genetically allergies are simply an unlucky roll of the dice for any animal lover, like being hurt by something you love and brings much pleasure to your day. But, unfortunately, your immune system goes after the allergen by producing an inflammatory reaction inside nasal passages and lungs. Even worse, prolonged exposure to your cat or dog can cause continuous (persistent) swelling of the airways directly related to asthma, i.e., the more you're around your loved one, the more you suffer.
Some symptoms of pet inflammation may include:
Coughing, sneezing, and runny nose
Nasal clogging or congestion
Red, itchy, watery eyes
Scratchy throat, itchy nose, and roof of the mouth
Sinus pressure, facial pain
Recurring postnasal drip
Snoring, sleep apnea, constant wakeups
Bags under your eyes
If you also have asthma, there are allergy-induced triggers that lead to:
Wheezing or whistling while breathing out
Trouble getting a good night's rest due to related complications
Tightness in the chest, strained breathing, pain
Some individuals may experience various skin reactions called allergic dermatitis. Inflammation of the skin caused by the immune response after contact with a pet you're allergic to, triggering symptoms such as:
Red and itchy skin (Eczema)
Hives or red patches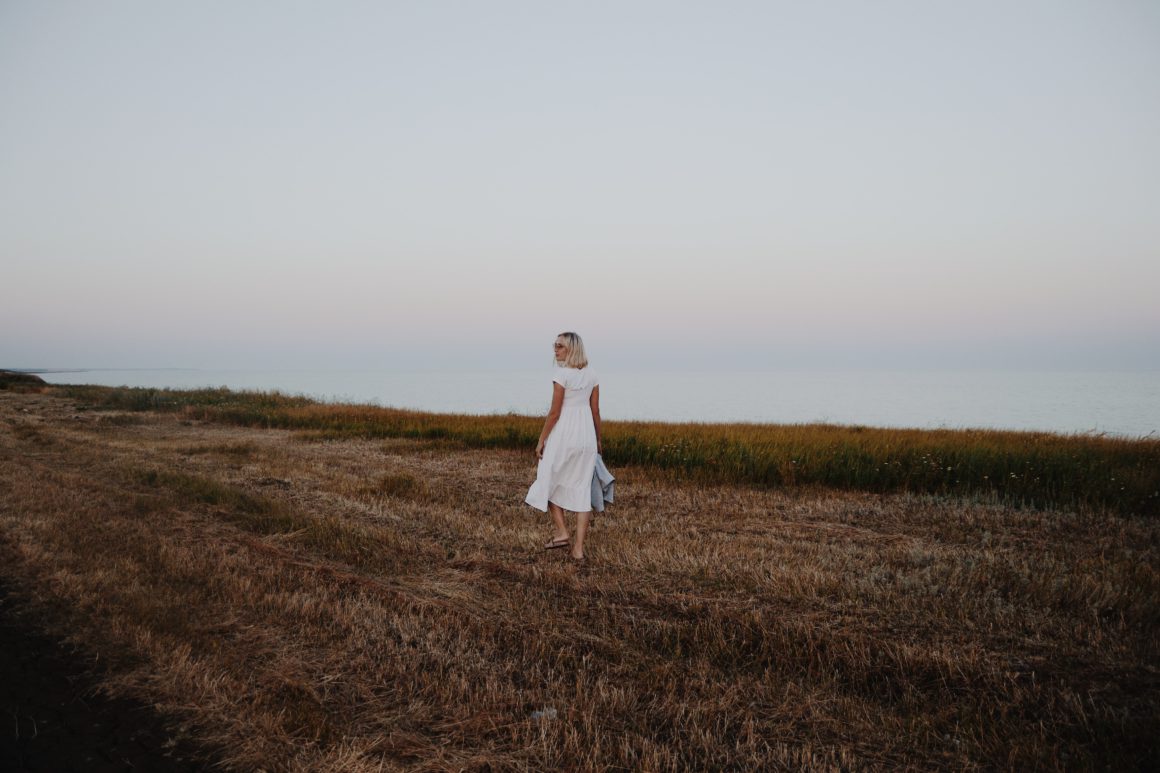 Hypoallergenic Pets?
The idea of finding a genuinely hypoallergenic pet is, well, a bit complex. However, some animals and breeds are known to cause less of a reaction, even practically no response in folks who suffer from asthma and allergies. Yet, it is also a bit of trial and error in discovering the right one for your needs.
According to the Asthma and Allergy Foundation of America, as many as three out of ten allergy sufferers' symptoms will trigger exposure to cats and dogs, a problematic situation, as well as induce a feeling of restriction when merely choosing that proverbial doggy in the window. As any lifetime asthma and allergy sufferers who love animals will attest, this is torture. But, wait, there is hope, as many doctors, vets, and animal lovers also deal with cumbersome allergies daily, and over the years, have compiled a list of the best and worst pets for the unfortunate many who must navigate this path.
What About Cats and Dogs?
Every mammal (warm-blooded) makes those pesky proteins that set off allergic reactions in allergy-prone people. Some dog and cat breeds do less to folks with weakened immune systems (allergy sufferers). There are certain types of poodles or sphynx cats; the latter hairless breed often comes to mind for most cat-lovers with allergies, for they do not shed the Fel d 1 protein (the pervasive protein in just about everything on some cat breeds. It sticks to everything, including people, and hangs around even when there are no cats around). While its actual function is a mystery, for dog dander vs. Fel d 1 (there are secondary allergens too: d 2, d 3, and 4), it wins out big time in producing those darned allergies, and asthma triggers, especially kittens.
Hypoallergenic breeds can be pricey; moreover, even if you have the money and are ready to drop it on the "hypoallergenic" little pal of your dreams, it might pose complications. For example, certain breeds categorized as allergy-free still carry the proteins in their saliva, urine, and dander, and we all know how cats love to groom themselves, spreading more allergens around. So it is all a bit of trial and error once you discover the hypoallergenic right for you both financially and lifestyle-wise.
However, no matter which breed of cat or dog you choose, there is no 100% guaranteed hypoallergenic one out there. Still, some may cause fewer problems via breeding and due to certain habits.
Best Dogs for Allergy Sufferers
Terriers are intelligent, active, barky, yet solid, and loyal dogs, and many are proven hypoallergenic.
American Hairless Terrier
The American Hairless Terrier pops up high on the list, not only because it is a kind, playful, and intelligent dog, but it comes with a coat or no-coat option! Their skin is smooth to the touch and about as hypoallergenic as a dog can be, although, without a coat, one must be mindful of the temperature, as well as sun exposure. Still, they can grow a little over a foot and are loving and protective to their owners.
Welsh Terrier
The Welsh Terrier is considered a non-shedding uber hypoallergenic dog, so there is less chance that they will upset those with allergies (although every dog with a coat sheds a little). While this medium-sized breed is known to be hypoallergenic, loving, good with kids, and built for awesomeness, it is good to research if this dog is right for you. Terriers are pretty energetic and intelligent and need many activities to stay happy and healthy. The terrier level of intensity is one thing to keep in mind before adopting.
Bedlington Terrier
The Bedlington Terrier is a hypoallergenic badass in sheep's clothing. Named after a mining town in Northeast England, this medium-sized dog with minimal drooling and shedding are intelligent, playful, and protective watchdogs. They can grow to about 18 inches, 23lbs, and are a good pick for those with allergies. In addition, their tight wooly curled coat has a crunchy texture that sheds very little to not at all, which makes it a great candidate for a hypoallergenic dog.
Kerry Blue Terrier
The Kerry Blue Terrier (AKA Irish Blue Terrier) is another heavily active, brilliant hypoallergenic dog that makes a good pet for those on the go. Terriers are tough, and the Kerry Blue is no exception, so socialization is essential early on (maybe aggressive with other dogs). However, they are loving, loyal, and good with families; they don't shed if at all but still require grooming to keep their coats from matting and carrying unwanted allergens inside. Nevertheless, they are excellent dogs and, if properly socialized at an early age, okay with other dogs.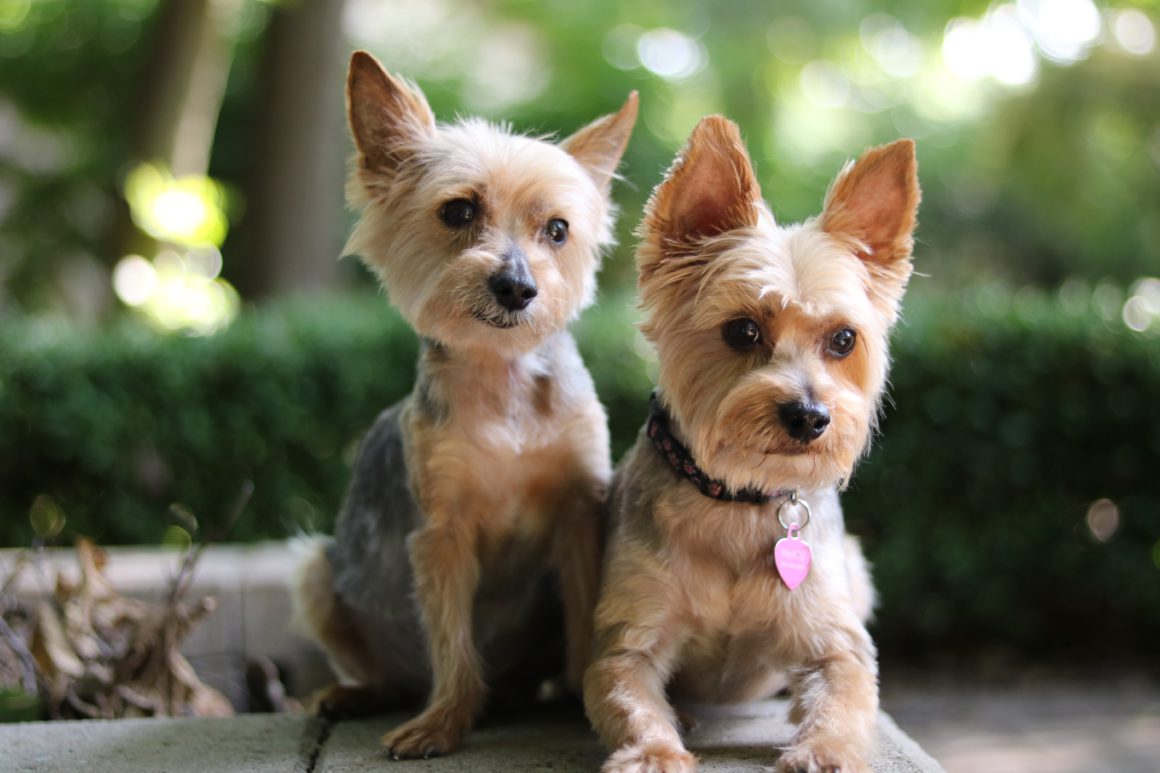 Yorkshire Terrier
The Yorkshire Terrier (Yorkies!) has one layer of fine hair, doesn't shed annually, is small in size, so, in turn, produces less dander, thus creating fewer allergens and, therefore, work well for people who have triggers. These toy dogs only grow to about seven pounds, nine inches, but they pack the terrier personality to boot! Playful, intelligent, and even get along with the felines. They are brave little dogs, good with kids they have grown up with, and love lap time.
Portuguese Water Dogs
Portuguese Water Dogs barely shed, and since their coat grows constantly, it is more hair than fur—a dog hypoallergenic enough to live in the White House. So yes, the Obama family's beloved Bo was not just another PWD with a pretty face, instead allegedly chosen because First Daughter Malia has allergies. Pretty active, love the water, lakes, and the coast to take a swim, yet they barely shed, are easy to train, and make an excellent pet for families, especially when introduced young.
Shih Tzus
Shih Tzus are hypoallergenic! Yes, these cute, fluffy little balls of joy with the attractive topknot possibilities—considered to be on the low end of the allergy scale with more hair than fur coat that sheds very little. Moreover, with less dander circulating your home with these beauties, odds are they won't trigger your allergies. Originally bred to be companions, these friendly, happy, gregarious dogs are good with families, kids, and even other pets. Small and cute, these furry babies are perfect for small living spaces, as well.
Poodles
Poodles are the original hypoallergenic breed, and many would consider them the number one in this arena. The curly-haired companions come in all shapes and sizes, brilliant, loyal, loving, great family dogs, and much more. Their closely curled coats shed very little, have no undercoat, keeping the dead hair from getting into the air, and much dander contained.
Bichon Frise
Bichon Frise, another perfect pet for those who suffer from dog allergies, are small, absolutely adorable wooly cute, big-eyed bundles of love who don't shed or drool too much. Whether you live in a big, medium, or small space, the Bichon Frise is excellent. Just make sure to give them regular walks, playtime, and lots of affection and cuddle time. Of course, their unique, almost shedless coats need daily brushing and regular grooming.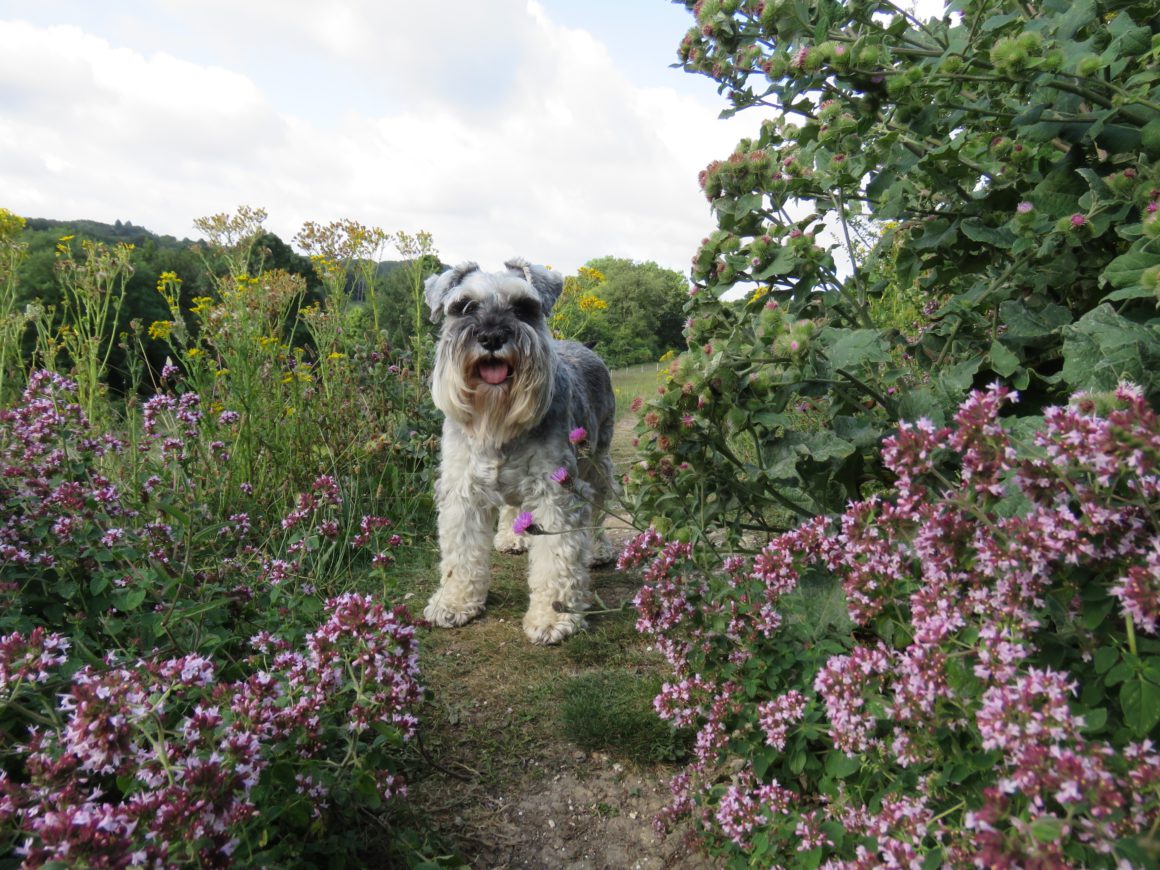 Schnauzers
Schnauzers, family-oriented since the 1400s, worthy ranch hands, easily trainable, herders, killin' mice like nobody's business, and protectors, are low dander dogs that, with regular grooming, is almost allergen-clear. The Mini Schnauzer, their short coats almost shed nil, are like double the hypoallergenic power. These spry little geniuses make suitable candidates (through brushing and good grooming) for any allergy or asthma suffer running out of canine options.
There is a variety of great breeds to explore for the dog-loving allergy and asthma sufferer. Hopefully, the right dog is out there, and with a bit of education and research, the perfect fit for you.
A few more "hypoallergenic" top breeds to consider are Afghan Hound, Basenji, Chinese Crested, Coton de Tulear, Havanese, Irish Water Spaniel, Italian Greyhound, Maltese, Soft Coated Wheaten Terrier, Xoloitzcuintli.
Dogs are dogs, and they do what they do naturally, unconcerned about your allergies. We love them for being them. However, there are a few sadly great breeds that asthma and allergy sufferers may want to avoid that fall into the category of:
Worst Dog Allergy Offenders
Bulldogs and Saint Bernards
Bulldogs and Saint Bernards, both historically cool, drool and drool and drool. But, unfortunately, for allergy sufferers, that saliva all over the place, including you, does not fare well in protecting from triggers that will make life miserable.
Boston Terriers
Boston Terriers fall into this category due to suffering from allergies themselves and thereby creating even more mucus. So yes, dogs have allergies too, and these little furry ones sadly, get those itchy, watery eyes and all the other snot and saliva-inducing traits that make them less fit for any pet allergy sufferer.
German Shepherds
German Shepherds tend to have dry skin, which leads to more dander. Bathing and grooming your loved one often is par for the course in dog ownership, and it is essential to do it and not overdo it, as a clean dog has less dander while an over cleaned dog may have more. Yep, excess dry skin due to overwashing can cause allergy triggers. Certain breeds, like the beloved German Shepard, are more prone to dry skin conditions than others.
Pekingese
Pekingese make the worst list for a particular reason different from dander or excessive saliva. They are historically challenging to housetrain. That's right.
These tiny cute, lovely doggies get your allergy triggers going wild by peeing all over the house. Thus, this breed is not a good idea for an allergy sufferer from the urine carrying proteins that will set off your immune response. It is essential to quickly clean up the mess with all pets as soon as it happens, with gloves and a tried and true product to remove all particles in the area for good.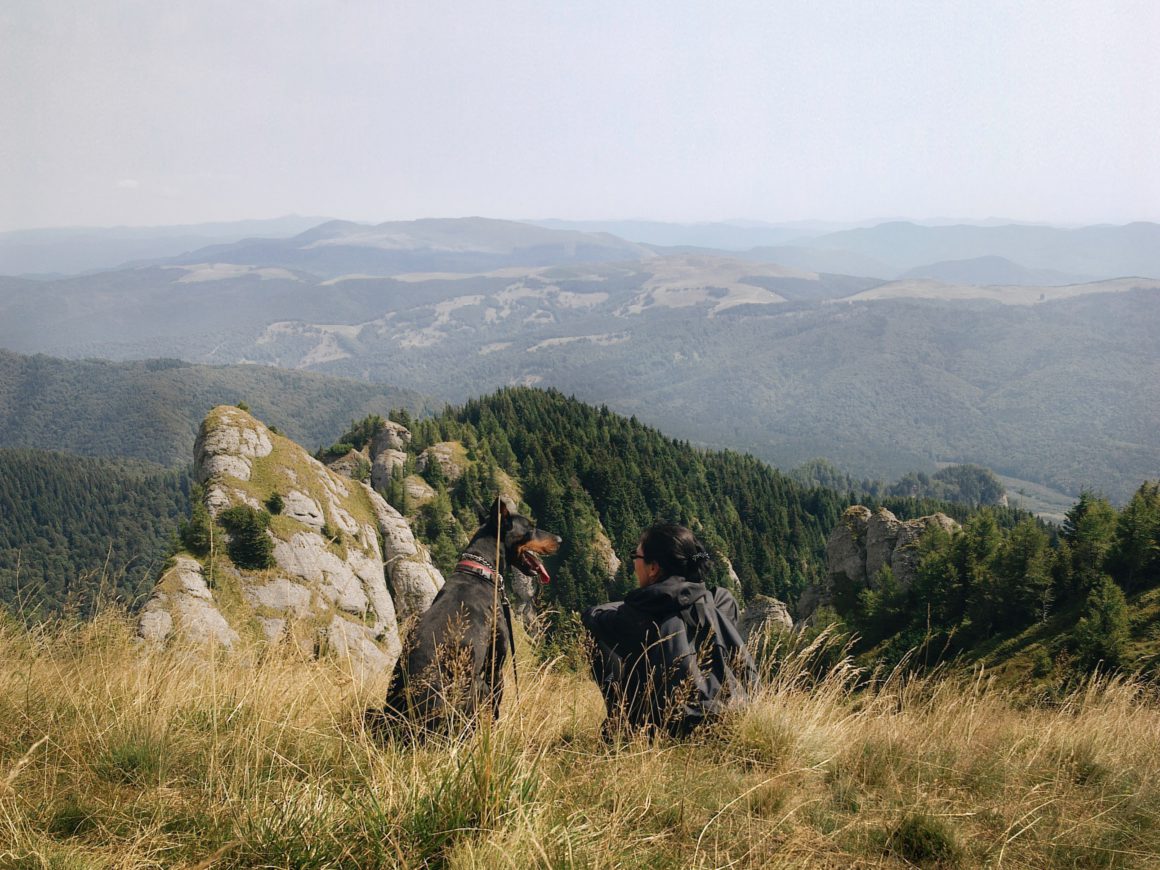 Doberman Pinscher
Doberman Pinscher is a beloved breed, family protector, handsome, and loyal. However, the Dobies' thin, single coat, while shedding is not extreme, has an above-average tendency toward skin allergies. So, a moderate shedder, who produces more dander from skin allergy flakes and can get up to 100lbs, sadly is an allergy and asthma trigger extravaganza.
Siberian Huskies
Siberian Huskies are gorgeous dogs, loving, strong, sporty, and family-friendly. Beautiful to look at with their thick storybook coats; unfortunately, these mass shedders send as many sneezes out as love. The Husky can get up to 60lbs, wears a heavy layer that's able to withstand almost any Arctic conditions that officially sheds biannually, as well as drops fur perpetually. Even more, the Siberians are prone to skin allergies, treatable; however, the excess dander plus excess shedding makes for one allergen cocktail that allergy sufferers may want to avoid.
It is pretty tricky to love dogs and desire to raise one for all the magical positivity they bring into your life, and then see so many great ones that trigger allergies and asthma. However, there are some excellent choices out there and rituals that help allergy and asthma folk. So here a few more to watch out for Akita, Basset Hound, Blood Hound, Boxer, Chow Chow, Cocker spaniels (spaniel breeds), Dachshunds, Great Pyrenees, Labrador Retrievers, Newfoundland, Pomeranian, Pug.
Hypoallergenic Cats
Sphynxes
Most envision the Hairless Sphynxes as the go-to hypoallergenic kitty cat; however, there are a few more on the list to consider.
Siamese
Siamese cat rolls off the tongue; this beautiful, widely recognized breed plays for team hypoallergenic! Yes, this human-loving, heavy communicator, often with Bette Davis eyes, has short hair that doesn't shed much. Plus, the Siamese reportedly produces less of the Fel d1 protein that is impossible for the allergy-inducer to deal with. Low shedding, low triggers, and loving as all heck, it's great to know there is this potential option out there for cat lovers with allergies.
Balinese
Balinese also have a low Fel d1 count (the allergen primarily associated with cats), and they could double for a Siamese. Also known as Javanese with their fancy tail and soft coat, these chill meow chatters don't shed much and therefore make top hypoallergenic cuddlers.
Devon Rexes
Devon Rexes fall into the "poodle" category of hypoallergenic cats: friendly with tight curly locks that don't shed too much. The lack of shedding helps to minimize the dander that spreads about your home. Thus, like others, monitored grooming again lowers the chances of your D. Rex from kicking off allergic reactions all over the place. As a result, these almost hairless beauties rank high on most low-sneeze feline top 10s.
Siberians
Siberians may look like allergen triggers with their oversized coats and even bigger tails; however, this kind and intelligent breed is making noise around the US for their low levels of annoying dander. Possibly the perfect cat for the feline lover and water lover, as these cute kitties don't mind taking a swim with you as one of the few breeds that dig H2O.
Bengal cats
Bengal cats, and those cool leopard spots, make the hypoallergenic list. These intelligent, sporty, loyal, water-loving felines have a more soft, shorter coat that the cat grooms a bit less than other breeds, thus carrying around fewer allergens via saliva. Moreover, these trainable family-oriented kitties also shed a bit less, another positive in the search for the perfect hypoallergenic cat.
Burmese
Burmese is a low-shedding, short-haired breed whose heredity traces back to the hypoallergenic Siamese. Their hair is so short that even if they do shed around the home, it's so fine that it may not even be noticeable. These playful and loyal cats are said to form an almost-dog and master bond with their beloved owners. Moreover, the breed reportedly carries fewer troublesome Fel d 1 protein than most others, putting them as perfect "cat-idates" for asthma and allergy sufferers.
Ocicat
Ocicat adds to the options if you're looking for another wildish-looking feline companion. An intelligent and family-oriented cat who is so social and gets along with other pets so well that they carry the nickname "cat-dog." Never 100% guaranteed hypoallergenic, these coolly spotted kitties fall under the low categories for shedding, Fel d 1, dander production, are distant cousins of the uber-hypoallergenic Siamese, and not too tough to groom.
Many cats make excellent pets, but for the allergy and asthma sufferer, this can be torture, even more so than potential dog owners looking for a hypoallergenic furry friend. The airborne allergen-crazy Fel d 1 protein prevalence and potency depends on a bit of science and luck, just about finding what works for your needs. So here are a few more tried-and-true "hypoallergenic" cats to consider: Cornish Rex, LaPerm, Oriental Shorthair, Russian Blue.
Thinking Outside the Cat/Dog Box?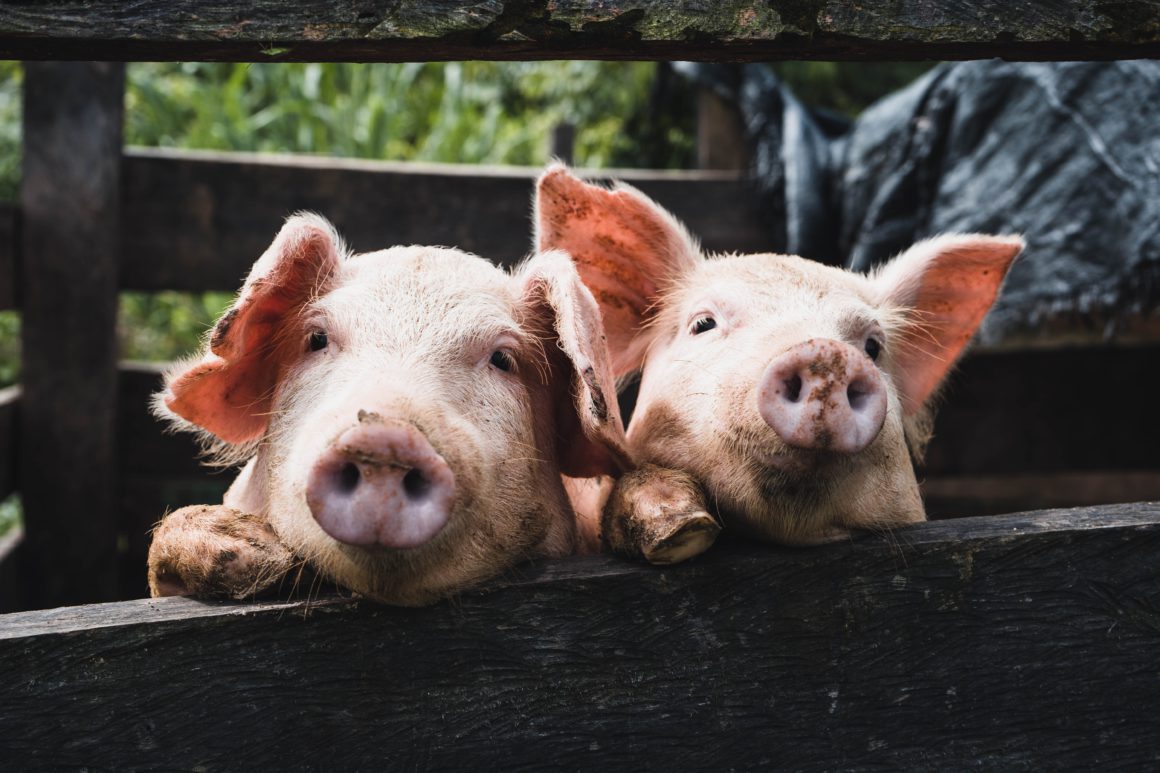 Pigs
From entertainment stars to storybook heroes, pigs are intelligent, gentle, and loving pets and they're sans fur. Although, one item to bear in mind, despite offers of the possibly cruelly inhibited growth of "teacup" or "micro" breeds, these lovable four-legged pals get up to 100lbs. Plus, they are pigs, thus require big outdoor (they don't sweat, so need mud to cool off) and indoor spaces to be themselves, as well as lots of food to keep them happy and healthy (they're big on leftovers).
Be sure to check with your local and state laws to see if you're able to have them as pets. Although they are pack animals (who like to be with other pigs) and need plenty of love and attention, they're still incredibly social pets and suitable for asthma and allergy-prone because of their stubbly hair that does not shed. They make a great alternative to dogs and cats, clean and smell-free, they can be with you for up to 20 beautiful years.
Rabbits
Here comes bunny low-allergen, hopping down the sneeze-free trail. Yes, rabbits (bunnies) fall into the hypoallergenic pet bin, as well. These cute little floppy-eared cuddlers live up to 12 years, bond with their owners, are affectionate, lovable, and some are trainable and do tricks. They're social creatures and must spend hours outside their rabbit houses every day.
There are various breeds to choose from; however, those hoping to avoid the triggers might start with the beautiful plush Rex or minis in the minimal-shedding breed. Like cats, you will want to look for the shorter-haired bunnies and skip the longer hairs, such as the Angora.
Hedgehogs
Looking for a smaller hog might want to take a look at Hedgehogs. This little ball of cuteness falls under the exotic category, but at a whopping two lbs, these friendly creatures make for a fun, hypoallergenic playmate.
Said to be perfect for the nocturnal types (solitary animals during the day), as these little guys, when not roaming their must-be big cages, make for friendly pets to have around; not recommended for kids though due to those sharp quills.
Unfortunately, most states do not allow these low-maintenance, hypoallergenic, four-legged wonders as pets, so be sure to check your state and local laws before bringing one home.
Guinea Pig
The Guinea Pig lands in a different hypoallergenic category altogether. While not precisely hypoallergenic, this cute little furry ball spends most of its time chilling in its cage anyway. Its allergens are controllable through proper handling and house-cleaning of the animals.
If you want to take it one more step, hairless guinea pigs have been out there now for about 40 years. Feed them a healthy diet, freshwater, keep their living quarters clean with plenty of activities, even dress them up if you like; how many itches may depend on how much cuddling you do?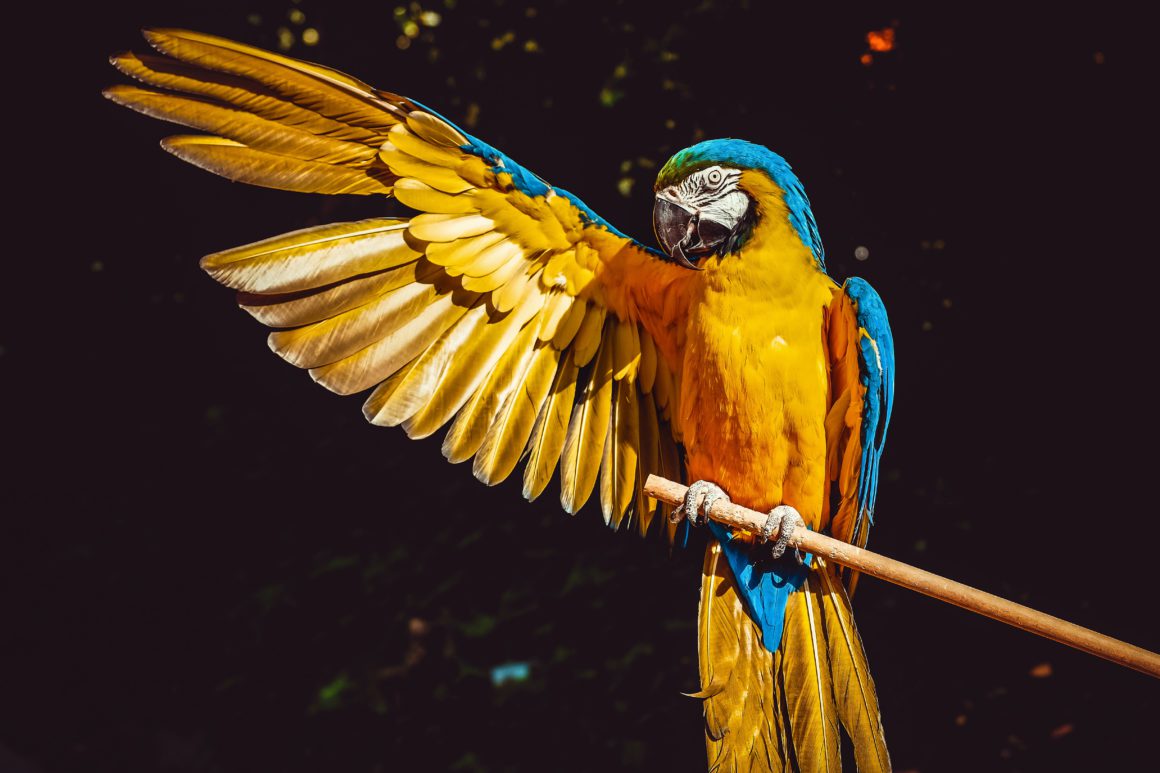 Birds
Birds have so many pet possibilities. Particular parrots and parakeets are intelligent, affectionate, love their human owners, and crave and relish human camaraderie. There is a double-positive in birds for allergy and asthma sufferers – they have feathers rather than fur and produce less dander than dogs or cats.
Birds need care and large cages to stretch their wings and freedom to move about the home (yes, there will be droppings to clean up). While parakeets may live up to 15 years, some parrots will go all the way to 100 years, possibly outliving you! When it comes to top hypoallergenic birds, Pionus and Electus parrots top the list, as well as Toucans.
Reptiles or Amphibians
Reptiles or Amphibians, similar to the guinea pig, hamster, gerbils, and rodents, produce containable allergens. Even more so, frogs, turtles, snakes, lizards, salamanders, geckos, etc., don't shed dander like dogs and cats, which does cause the triggers mainly stays in their four-walled terrariums.
The hairless, reasonably easy-to-maintain Leopard Geckos is the mini version of the perfect almost non-allergy inducing pet, which is a good start for those seeking the cold-blooded companion known to chill on your lap for a bit of kickback time. Bear in mind, some of these eat live creatures such as mice and crickets. Speak to your vet first, or search out further information on which one of these furless creatures is suitable for your family's needs and particular allergy situation.
Arachnids
Arachnids might be too much of a step into the possible creepy-crawly zone for most, but they are known for their allergy-free qualities for sufferers who are running out of pet options. However, most notably, tarantulas and scorpions or other arachnids out there should not trigger any allergies in their adopted family. Deep research is critical, and consulting your trusted vet to discover a pretty eye-catching pet is suitable for your situation.
Fish
Fish are about as hypoallergenic as pets could be. They don't communicate much other than the random bubble or splash but spend their lives entirely underwater (allergens stay underwater too!) So a snuggle session on the couch is pretty much out of the question, as is a stroll together down the street; still, they are pleasant to look at, plus many varieties to choose from, and they can be quite meditative and relaxing to gaze upon day or night. Then, of course, there is the fresh or saltwater tank option, and some take more care than others, but it may be the only true relief for the extreme allergy sufferer.
High Allergy Pets
There is no 100% guarantee for an allergy and asthma-sensitive pet-lover when it comes to hypoallergenic pets. However, some, through trial and error and documented experiences, definitely fare better than others. Here are a few more that sadly bring out the tissues and allergy remedies more than others.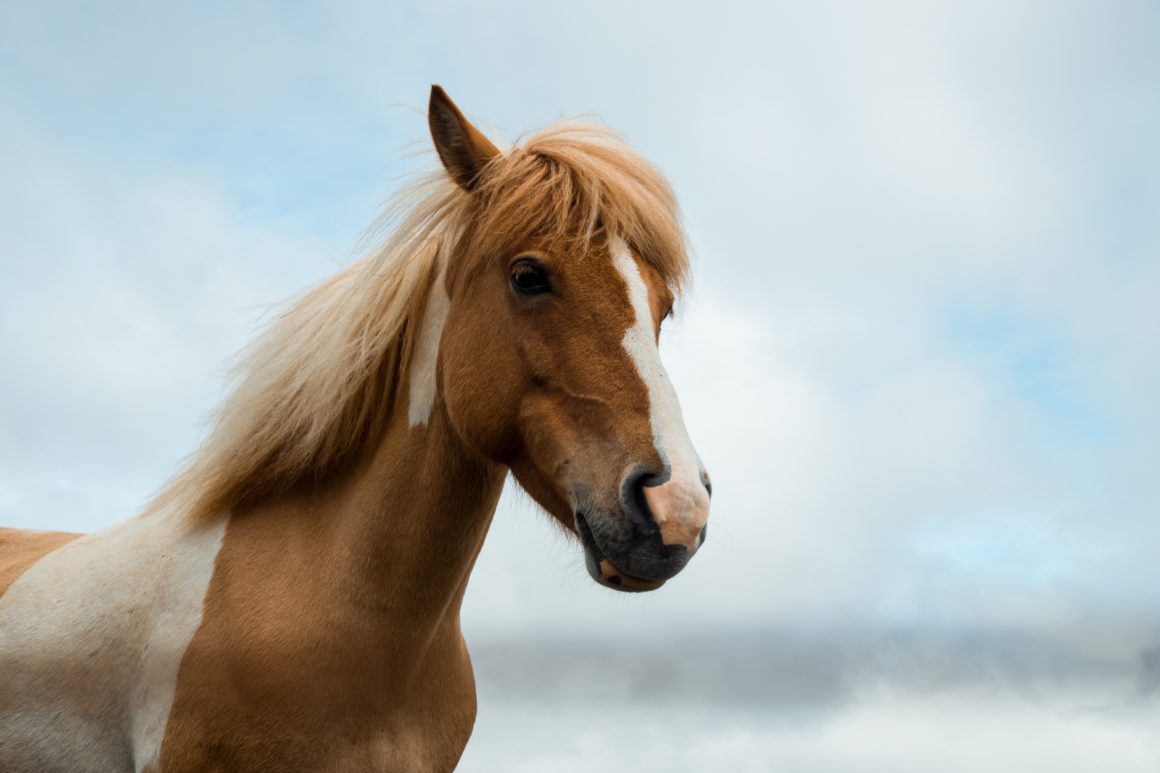 Horses
Horses are big and lovely animals that do so many helpful and amazing things, although they also carry allergens upon their skin and lots of them with their size. Being around these beautiful beasts up close grooming or even just watching them from afar do their incredible life routines, the airborne triggers will cause a symphony of allergy symptoms. Itchy, watery eyes, coughing, sneezing, and even skin irritation from petting the magnificent creatures. So while it is a lifestyle, horse ownership is a challenging trail for asthma and allergy sufferers. Sadly, one can avoid it if possible—or with lots of care and consultation and treatment if it is a must.
Cockroaches
Cockroaches carry disease and allergens, especially their exoskeletons after death—there is just no topping these ancient troublemakers. And the mere name dust mites evokes images of red noses and watery eyes. So, unless you work as an exterminator or in a lab, odds are none of these will make a pet; however, classrooms and some households boast more giant, more enjoyable bugs such as certain large beetles or the Madagascar hissing cockroach.
These exotic creatures carry up to 14 kinds of mold on their person as well as in their poop. Washing your hands after handling is probably a big help; however, it's probably best practice to avoid these potential triggers.
Prevention, Best Practices
The surefire way to rid yourself of pet allergies is to take away what is causing the problem (the pet and proteins in their dander, urine, and saliva). However, in most instances, it feels too late, love has already set it, and it is darn near impossible even to fathom doing such a thing. If this is the case, speaking to your allergy professional about the best options for you and your family's allergy and asthma sufferers. Situations vary from extreme to tolerable reactions, all of which may remedy via diligence in grooming, cleaning, education, etc. As well as pet-free areas in a home to help combat the spread of the allergies to super-sized all-powerful HEPA filters, keep the air cycle a little less sneezy.
Note, the CDC has pages dedicated to maintaining healthy conditions around pets and for animal handlers with allergy-induced asthma and how to navigate when in the presence of certain types properly.
Living with allergies induced by animals when they are precisely the thing you need in your life is emotional torture for most advocates plagued with a sensitive immune system. But, with an open mind, research, trial, and error, the good news is there are a lot of alternatives to seek out. From presidential pups to 100 years of avionic companionship, the big and small choices keep growing and include cuddling, loyalty, and love.
Read more ways to be the best pet parent:
The CUDDLY Club: August 2021 Recap
How to Train Your Dog To Detect a Diabetic's Low Blood Sugar