At one point or another, many of us have lost or found a pet- probably both. Finding a way to reunite animal and pet parent is always to know, but it is not clear where to start.
Animal rescuers will be the first to tell you, time is the best thing you can give an animal in this situation. Holding on to them which asking neighbors and checking for a microchip can give their family time to find them.
In some cases, it may be hours before a pet's family knows they are missing. Turning an animal into a shelter automatically starts the clock on the 48 hour hold for animals. After that time, animals are open to adoption and alternative outcomes based on the shelter.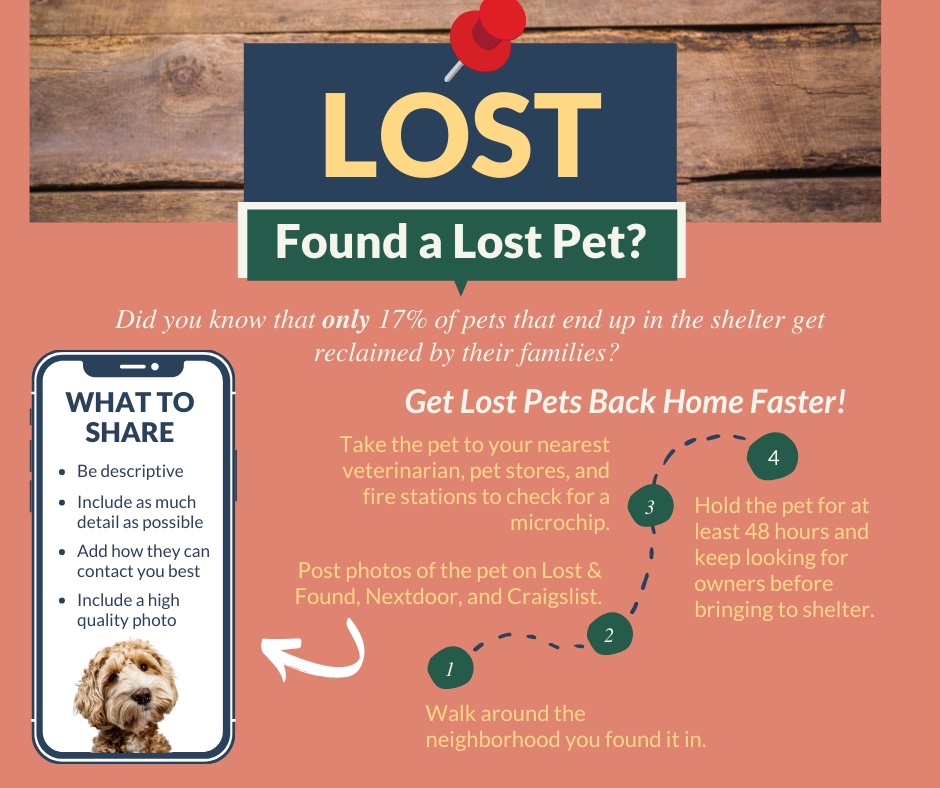 There are so many community avenues that help reunite pets with their families. With 70% of lost animals being found within a mile of their home, it's always best to check with neighbors first.
Helping an animal find their way home is an amazing gift to the family, community, and your local animal shelters.
Learn more ways to help local rescuers:
Sitting, Hoping, and Wishing: Animals in Rescue for 6 months+