Scooter had been dealt a difficult hand in his before-life. There were no sunrises or special treats, there was only a dark forest and the terrible things that would happen there.
There is one clear misconception in dog fighting- that it is violent dogs giving into natural instincts. That couldn't be further from the truth.
The dogs thrown into this arena are trained to attack. It is out of their intense love and devotion to their owner that they are willing to fight- to kill for them.
And still, there is another worse position in this dynamic. Bait dogs are the flesh-and-blood punching bags for fighters.

They are strung-up by their hind legs so other dogs can practice tearing into another animal. This is why so many bait dogs have their ears and faces mutilated and their backend nearly untouched.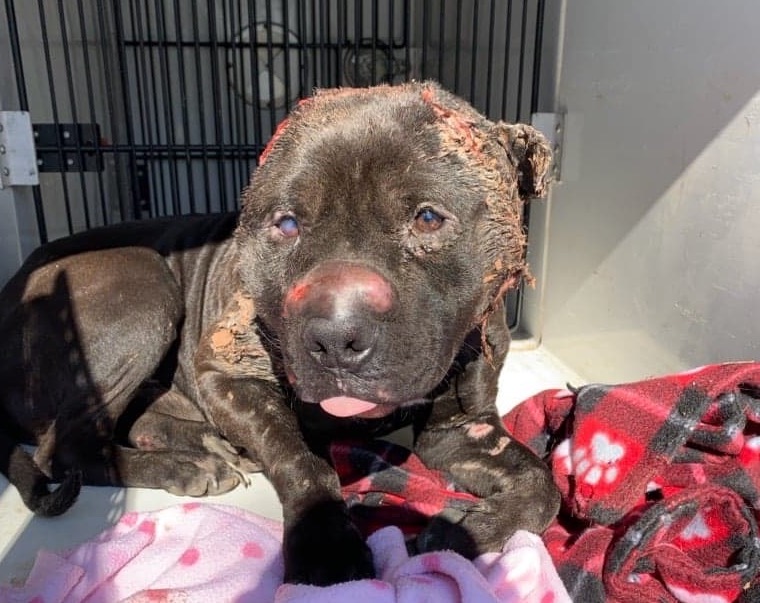 This was Scooter's life. It's enough to turn the kindest creature into a monster, but that's not what happened.
He was found on a rural road, where a good Samaritan came to his aid. Wings of Freedom Animal Rescue (WOFAR) took him in and committed to helping him heal.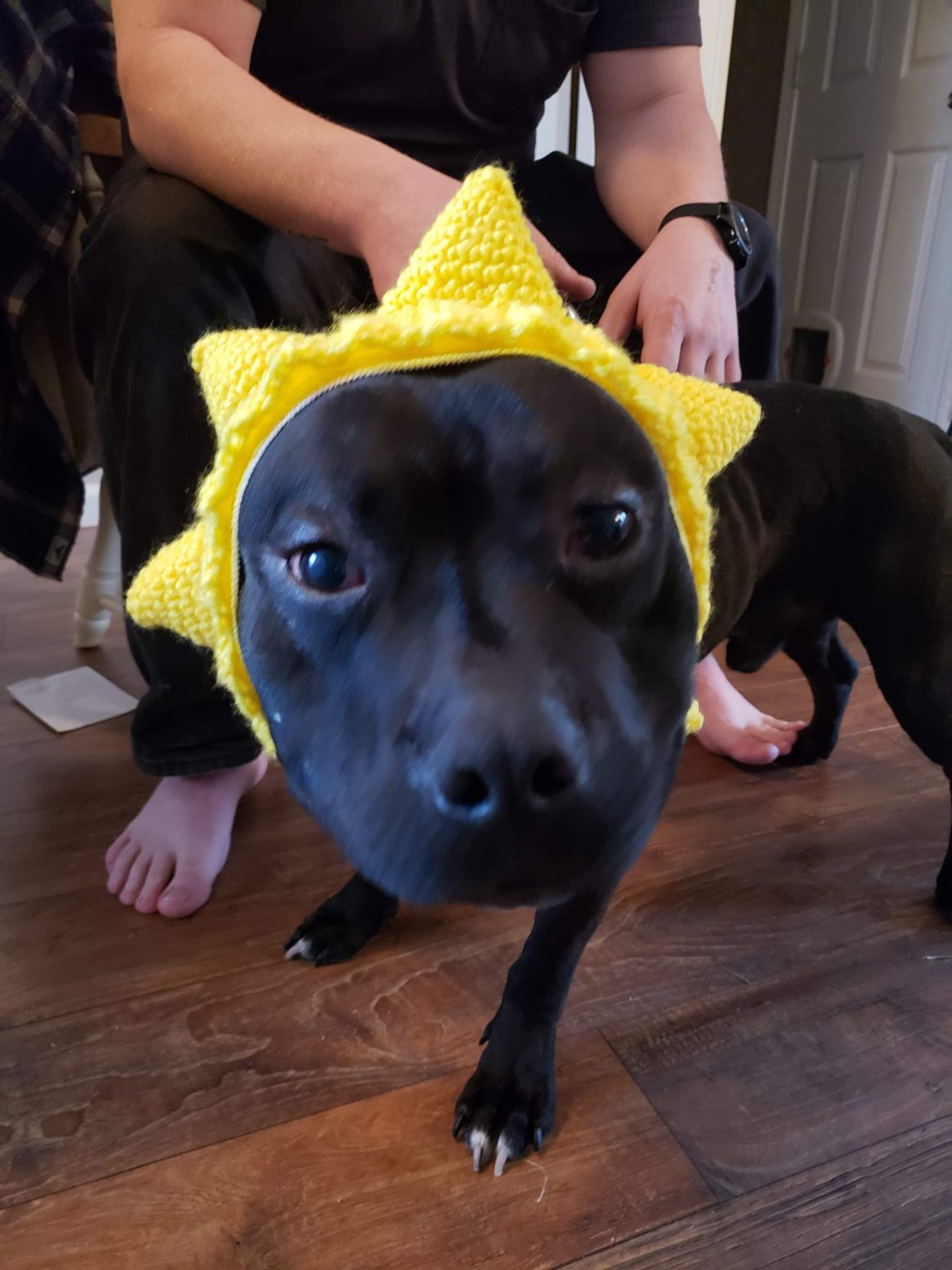 Scooter's ears had nearly fallen off. After receiving initial medical care, he required daily bandage changes.

The foster who volunteered to care for him is a nurse, so the bandages were no daunting task, but she felt she wanted to help Scooter in another way. She believed that so much of a dog's expression came from his ears and she wanted to give him that back.
With each bandage change, she added a little something extra to show this sweet pup's winning and cheerful attitude. Photos of his decorative wraps began to spread and people reached out, wanting to help on his journey to recovery.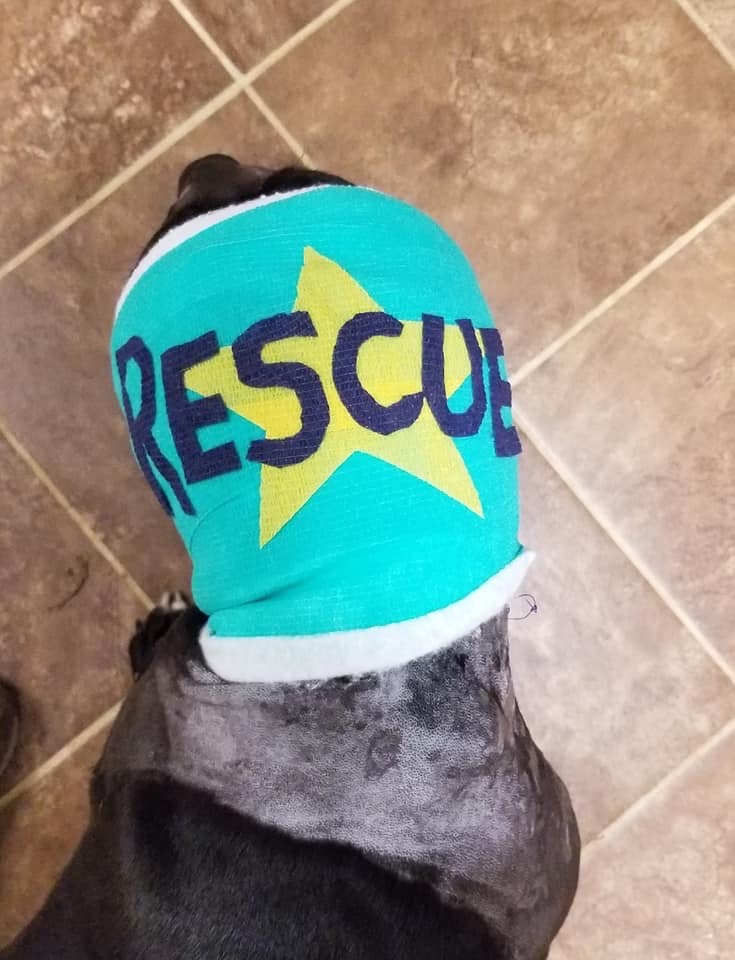 Scooter did more than heal, he exposed the harsh truth of dog fighting. His is the face of a survivor and is giving a renewed hope to end the practice.
This sweet boy is at his core a charmer. He won over so many people, and ultimately charmed his way into a loving, forever home where he'll be cherished and treated with dignity.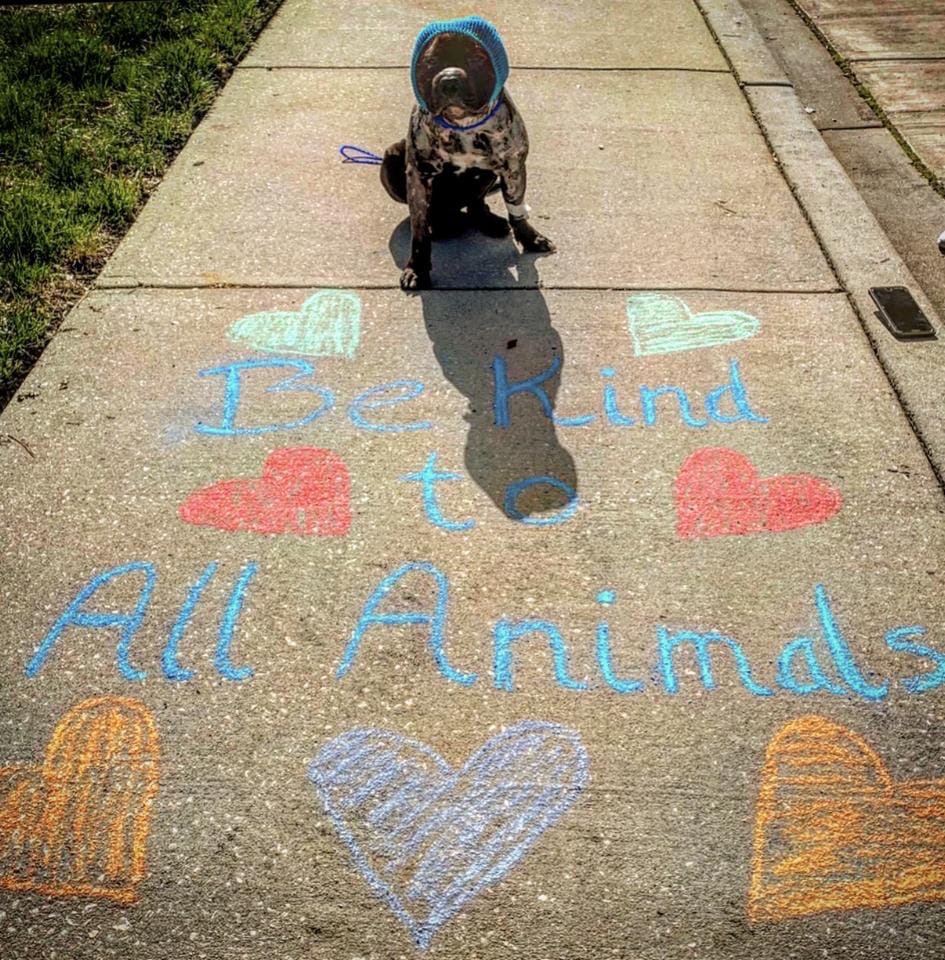 Learn more about rescue efforts across the country on the podcast From Tip to Tail.
Fighting the Felonies: Animal Charity of Ohio
Ripples Make Waves: Hawaii Marine Animal Response