Possessiveness
All dogs are equipped with some level of possessiveness, whether it be of food, a toy, or their human. Any action that is perceived to take away the object of their desire can provoke a defensive reaction that could result in biting. Be extremely mindful when approaching any animal that is feeding or interacting with an object, and, when in doubt, let their human approach you rather than approaching them.
What are signs someone should look for before approaching an unfamiliar dog?
You want to look at their overall body language – does the dog seem relaxed, does it approach you on its own, etc.? If you see signs of stress, this is a big red flag to give the dog its space. Signs of stress include hard stares, freezing, growling, lip licking, excessive yawning, panting, pacing, "hard" (taut) body language throughout, hackles up, tail up and straight or wagging but in a stiff motion, tail tucked under in fear, barking continuously, body blocking, and more.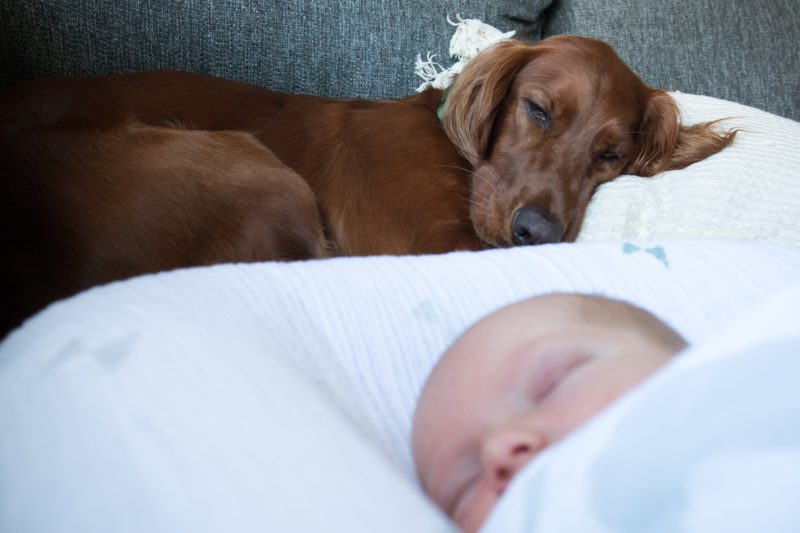 Maternal Instinct
As with any animal, dog mothers are extremely protective of their young and are capable of displaying aggressive behavior, even to their most beloved human friends. Take care to supervise any interactions between young children and nursing mothers, and create a safe space with minimal distraction for mothers who are about to, or have already, given birth.
Bad Energy
Let's face it—dogs possess a keen sense for detecting mood, fear, and intention. While they are generally very compassionate animals, it is best to avoid dogs when one is angry, afraid, or feeling aggressive themselves. Being careful not to focus this negative energy towards an animal, and perhaps saving it for later, may help keep a bad day from becoming worse.
Threatened
Any dog who feels threatened could respond aggressively. Take care not to corner or make threatening gestures toward an animal as this may trigger a fear or stress response. Avoid exhibiting certain dominant postures toward agitated dogs, such as making direct eye contact or direct approach, as this can be perceived as a challenge. Instead, remain still—or, if on the ground, curl up in a ball with your face and neck covered—until the aggression is lessened and the animal loses interest.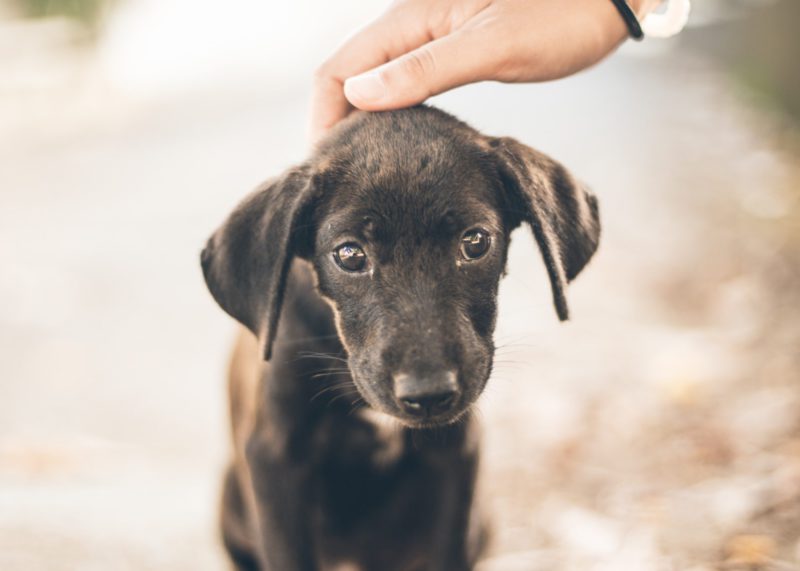 Pain or Injury
Dogs can be very defensive when injured or in pain. Petting a painful area, inspecting an injured paw, or lifting a suffering animal is enough to produce an aggressive reaction in even the friendliest of dogs. Inform children to avoid pets during this time, and seek veterinary care to help remedy the ailment as quickly as possible.
Trained for Protection
Some dogs have been trained to attack intruders, trespassers, or attackers; therefore, it is best to avoid appearing to fall into one of these categories. Be mindful when entering another's property or approaching strangers in order not to accidentally provoke this attack reaction. To a lesser degree, engaging in games such as tug of war can train a dog to become dominant and be more likely to display aggressive behavior.
Disease or Malnourishment
Avoiding stray dogs may seem like common sense, but it is often the case that hidden causes can result in unprovoked attack. Rabies is a disease that not only makes an animal a potential health hazard, but causes a psychological condition that causes unprovoked attack. Hunger can also cause aggression in extreme cases. Since unfamiliar dogs could be suffering from these, or any other unknown, conditions, it is best to be most cautious around them.
Dog Fights
Some of the most frequent instances of dog bites occur while breaking up fights with other dogs. This usually results from desperate handlers reaching in to physically break up the fight, making their hands and arms vulnerable. Instead, first create a loud sound, such as a shout or a bang, to startle the animals. Water or a barrier inserted between the dogs, if available, is highly effective and safe. If all other methods fail, use your lower body, such as a knee or thigh, to physically disrupt the interaction. Finally, separate the dogs immediately after the fighting ends in order to prevent another squabble.
Teasing
While our canine friends love to play, vigorous teasing can frustrate or overly excite a dog, leading to a natural aggressive reaction. Knowing and heeding the signs of mood change—ears back, teeth showing, fur standing on end—is the best way of preventing play from turning to attack. If these behaviors are witnessed, give the dog its space and allow a moment for it to regain a calm composure, offering supportive and gentle feedback as needed.
Mental and Emotional Stability
Some dogs have developed deeply rooted aggression issues that are difficult to remedy or control due to improper past treatment, poor social development, or permanent damage due to disease. In these cases, it is recommended that one remove the animal from the environments of susceptible individuals, such as children, the elderly, or the mentally challenged, until such time it can be deemed no longer a threat.
While rehabilitation can be achieved in many cases under proper supervision, an animal behavior specialist can determine at what point an animal can be safely returned to social interaction with other dogs or humans.