Even though the dog days of summer are slowly fading, the weather is still heating up!
Meet Joe, the official CUDDLY Taste Tester. He loves summer, mainly because his mom takes him to the beach. However, Joe isn't a huge fan of the heat.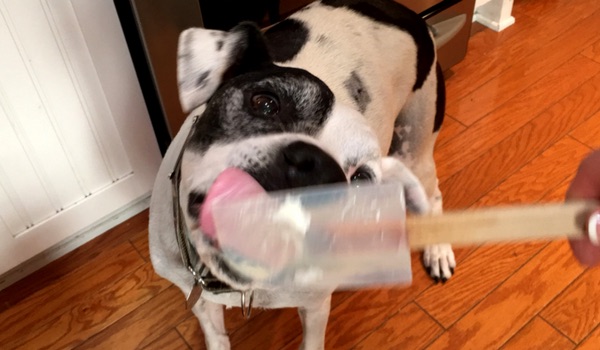 To keep Joe cool, while appealing to his sophisticated palate, we came up with special pup-sicles.
You will need:
1 Large frozen banana

2 Tablespoons of natural peanut butter (no salt or sugar added)

2 Tablespoons of organic honey

17.6 ounce container of plain Greek nonfat yogurt


1 Dog Chew or Bone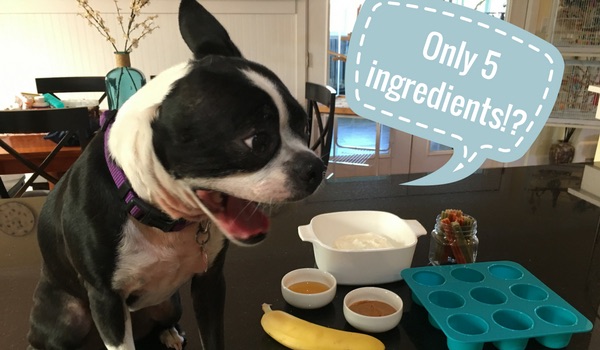 You will also need something to freeze the mixture in. We found that a silicone freezer tray was the easiest option. You can use regular ice cube trays or even small plastic cups.
Your dog's favorite bones or chews can be used for the handle of the pup-sicle!
Cut the frozen banana into pieces and put them in the blender. Then add the peanut butter and honey. Blend on high for a few minutes until the mixture is smooth.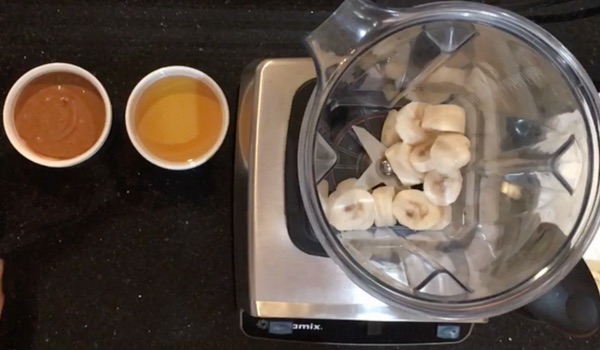 Add all of the yogurt and blend again for about 3 minutes. The mixture will have a thick texture similar to a milkshake.
Pour the mixture into the silicone tray. We found that this type of tray worked best because you can easily squeeze the pops out of the tray without sticking. These trays are found online or at most home good stores.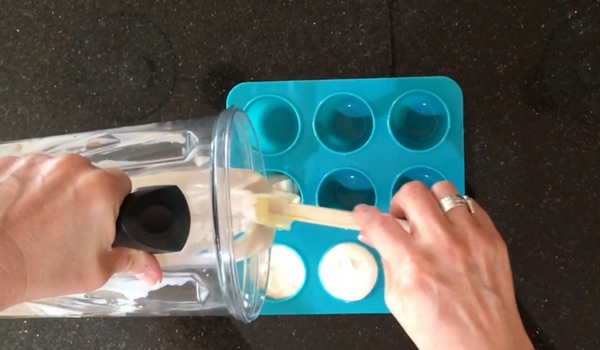 Once the mixture is in the tray, find your dog's favorite bones or chews. Make sure that the treats are tall enough to stick out of the top of the pop; this way you will have something to hold while your pup licks away.
Place the treats upright in the tray. The mixture should be thick enough that the treat will stand straight up without falling over. If you do notice them starting to lean, you can hold them in place with tinfoil until they are finished freezing.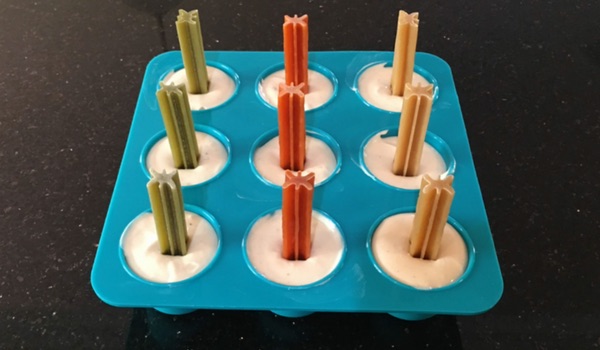 Place in the freezer. They should only need about 3 hours to set, however, we left them in for about 5 hours. This allowed the pops to harden enough, so eating them wouldn't be a sloppy mess.
Now you are ready to serve! These Pup-sicles thaw very quickly, so make sure that when you take them out of the freezer, you are ready to serve them to your dogs. Make sure you share!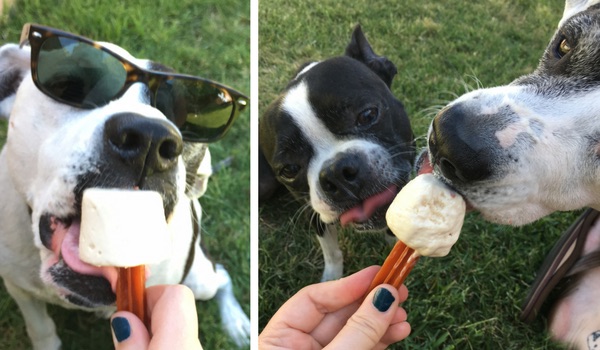 Please Note:
Not all dogs are the same. Always consult a vet before changing your dog's diet or feeding them something new. While everything in this recipe is safe for dogs, yours may have specific diet restraints. Please exercise caution. It is also not wise to feed your pet more than one pup-sicle every few days.
If your pet is not used to a dairy based diet this may cause upset stomach and diarrhea. We give Joe and Lola 1-2 pup-sicles a week.
If you are interested in more DIY pet treats and trust Joe's culinary opinion, you can check him out in our DIY Pumpkin and Peanut Butter dog biscuit video! Click HERE!
Related Articles: