Dragging his paws as he walked, Mowgli had no idea where he was going.
His skin had become rough from exposure and large chunks of hair were missing. He was old, tired, frightened, and he wore all of it openly.
Mowgli was no puppy. His skin was ravaged with infection and skin hung off his bones from starvation. His home, family, loved ones were all in the distant past, if they had indeed existed.
In this most desperate place, he was scooped up and taken to Bakersfield Animal Care Center and his fate from there was unclear. Soon after, a Great Dane specific rescue wandered the kennels looking for dogs to pull.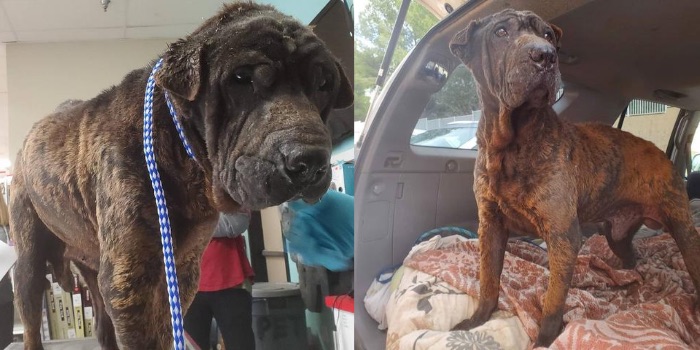 Mowgli was not a Great Dane- that didn't matter. What mattered was he was an animal in need.
Because of their speciality with larger dogs, they were confident they could give him the care he needed. He was pulled and began treatment for his upper respiratory infection as well as medical baths for his skin.
As the warm, sudsy water washed over him, Mowgli began to relax. He could finally let his guard down and begin healing, both inside and out.
His journey was slow, but steady as he moved into a loving foster home. Little by little, his fur came back in, his muscle definition came back, and the light came back into his eyes.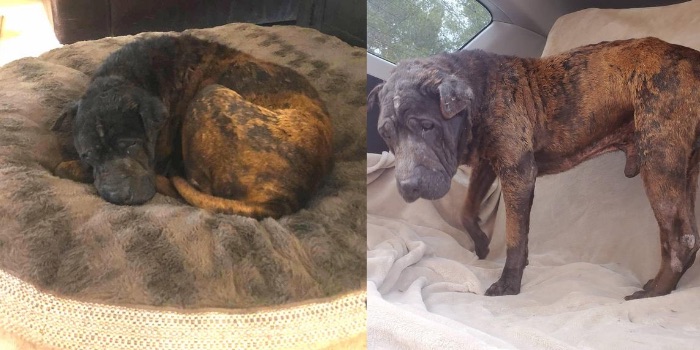 Packages arrived at his foster's doorstep- gifts from strangers who cared about this senior dog from the streets. Those same paws, those same tired bones, could finally rest in a bed- a bed of his very own.
Since coming into the care of his rescue, he knew nothing but love and kindness. His fosters and rescuers didn't just treat him sweet, they worked for his love with only the faintest hope that one day they would get to unite him with a family who deserved him.
That day finally came. As the world seemed to fall in disarray through a pandemic, Mowgli's world had finally fallen into place.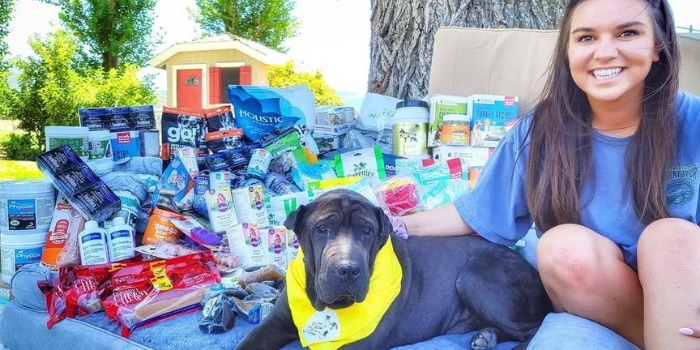 In the span of four months, April – July 2020, Mowgli healed and found a family. He traveled north to his new home in Seattle, surrounded by those same gifts he had received, including his bed.
He'll be living out his golden years knowing only the best of life thanks to a rescue, their volunteers, and some kind strangers.
Learn more about One Dane at a Time and the animals they are caring for now here.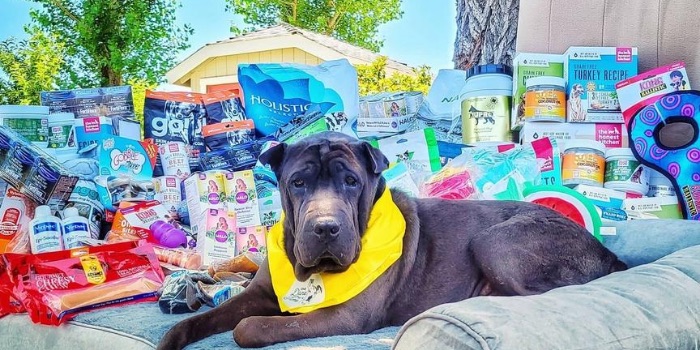 Related Articles: