A home is often a place a person makes their own. It's their place of comfort and their sanctuary to be themselves. Even Snoopy had a dog house to which he made his own with characteristics that matched his imaginative and good-natured personality.
When an animal is brought to a shelter or rescue, they are often placed in kennels or crates with minimum room to roam around. Even when a dog goes to its foster home, it doesn't often feel as though it's  "home" due to the constant movement between different locations. Kellye of Jurassic Bark Rescue was determined to change this for rescues and make them feel at home and at peace.
It all started when Kellye and her husband lived in Houston, Texas 13 years ago. Kellye had a 140 lb dog at the time that she wanted to find a playmate for, so she started looking at some local shelters to adopt another big dog. She was struggling to find another giant breed and unfortunately came to the realization that she wasn't going to find one due to Texas's 72 hour hold and euthanization law.
Rather than giving up hope, Kellye decided to open her own shelter, specifically for dogs over 100 lbs. She wanted to be an advocate and an educator for the community, so she set out to share her vast knowledge on large breed dogs.
"My part of the puzzle was to educate everybody and re-train these animals," said Kellye. "People automatically assume that a 140lb dog will have aggressive behavior so they're afraid to be near them. So not only were we helping train dogs, but also people's behavior."
Kellye and her husband took on the biggest, baddest cases in the Houston area, including wolf hybrids. When their shelter was full, they would let the dogs stay with them in their house. While Kellye and her husband were doing everything they could to help animals find a loving home, they were still wanting to do more, so they reached out to the homeless that have pets.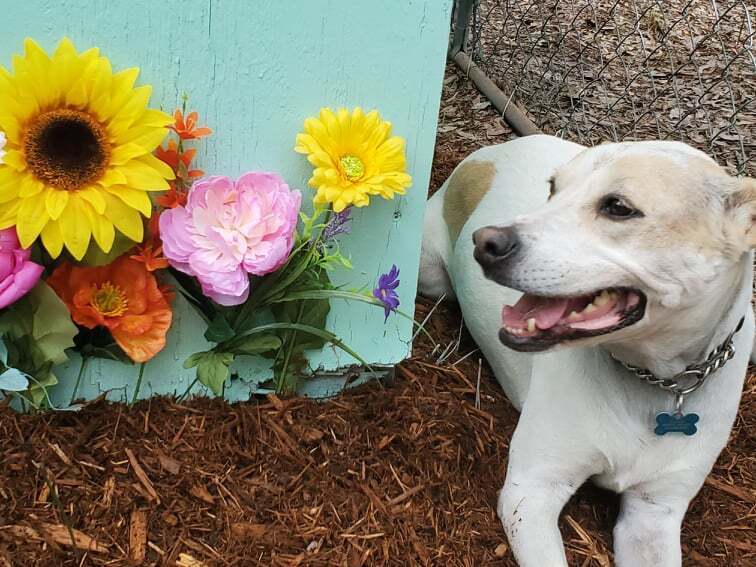 Their thought process was "we can't take any more dogs into our home, but we can help you with yours."
"We started providing flea medication, heartworm medication … If your dog gets hit by a car, we go and get it. We made sure every dog was spayed or neutered and up to date on shots … we had a huge homeless outreach."
While living in Houston, they serviced about 200 homeless people's pets every month with heartworm medication. They wanted to make sure that the homeless population's pets were taken care of because so many of these people are veterans and they need their animals.
After doing this for 12 years in Houston and being on call 24 hours a day, there came a breaking point and a change of scenery was needed. The couple packed their bags and bought some land in Florida where they are now building an animal sanctuary.
"We want to have the most beautifully broken dogs, or animals, any animal that cannot be adopted out. I want to help the ones that are about to be euthanized because they've been returned to the shelter so many times that there are no other options."
Kellye and her husband purchased three acres of land in hopes of turning their property into a place where animals can live out their lives safely, in love and in peace. They also plan on using their property as a place of education where they can teach people about caring for animals and bridge some gaps that will help people understand the uniqueness of each animal.
They recently were given church pews by the local thrift store, which Kellye plans on painting and placing around different habitats so at risk kids can come read to the animals. To top it all off, each animal will have their own house customized to their personality.
"We have to tailor every house to their vibe because every animal is different. That's one of the big education points I want to hit, especially with the kids."
A prime example of the uniqueness of animals is Kellye's rescue dog named Remy. The trainer at the last shelter she was at said she was unpredictable and untrainable, therefore she must be put down. Nobody wanted to take the time to understand her or find out how she learns best.
"When I saw her, she had a lot of energy and she just struck me as a dog with a really upbeat personality. I thought, let's give her her own flower garden and her own flower tower as an ode to flower power. She responded really well to that."
At Remy's house, she has her own flower garden and she buries her toys in front of her flowers every night. Kellye described it as if she is putting her toys to bed. On the inside of her house, it's painted blue with clouds and she has art hung up on the walls. To top it off, she has her own iPod playing her favorite, classical pop.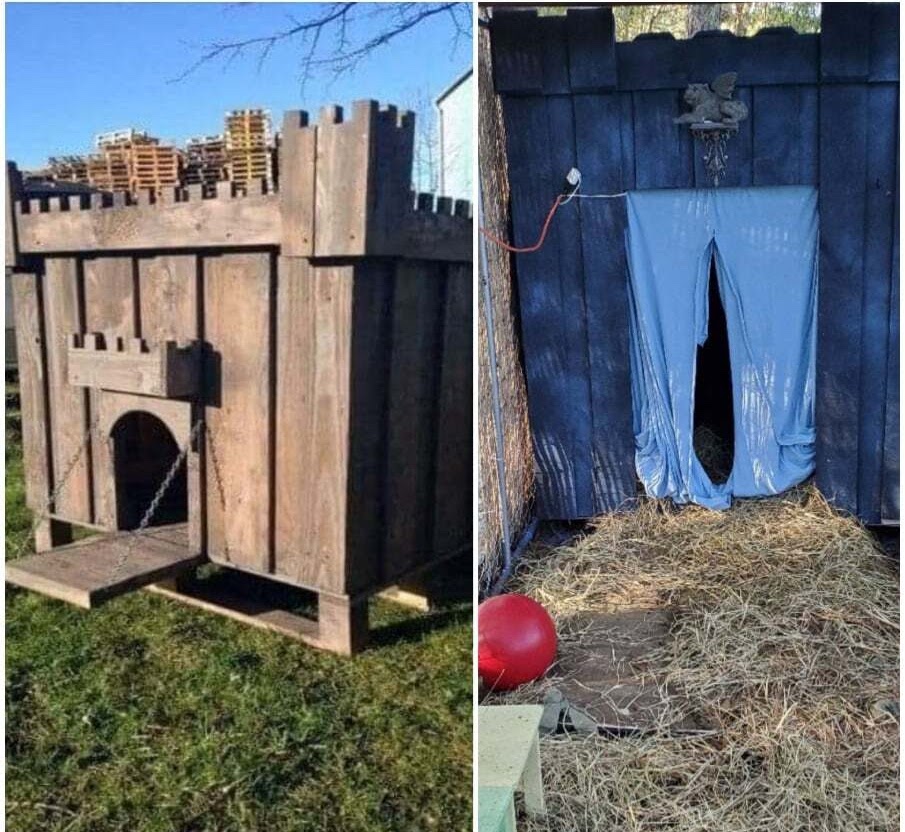 "I was told Remy was going to eat me, quite frankly. I was told she was aggressive and going to chew my arm off. I was sitting there painting clouds on her wall and she brought me her toy and dropped it in my lap … She is completely chilled, completely relaxed in her home."
The other animal house that is currently on property is a castle for the one and only, Princess Squishy Face, a goat with a facial deformity. She doesn't chew correctly and has some brain damage so she was bullied by other goats prior to being rescued. The bullies were trying to starve her to death, so when Kellye rescued her, she wanted her to feel like a royal princess.
Princess Squishy Face's royal castle has everything and more, including a working drawbridge and a moat. Kellye has thought of every little detail adding gargoyles to the front of the castle to protect and fairy lights hanging in the trees. She refers to it as the palette castle, since it was completely made out of free palettes she received at a local hardware store.
Each house is big enough for a 5'5" person, which is plenty of room for the animals currently living at Jurassic Bark. Kellye and her husband have more creative ideas waiting to come to life and provide a one-of-a-kind home for these furry friends.
Over the past 13 years, Kellye and her husband have saved an estimated 1,200 animals, and they hope to continue down this path while educating others.
"My ultimate goal is to have a cool, interactive experience for people. Not a zoo, not a shelter, but an experience where people can just appreciate nature, the animals, the art, and make it a place for people to connect. It's important for people to learn how to connect with these misunderstood animals."
Although Kellye and her husband have an abundance of ideas, they are currently being paced by funding and rising material costs. A creative way in which they are trying to get more people involved in their efforts is to have local small businesses sponsor the houses of animals. This would take care of the animals needs, while connecting and educating more people about these animals.
If you or someone you know may be interested in helping Jurassic Bark attain its goals, then please visit their campaign page. 
Enjoy more rescue innovation:
Great Animal Rescues in Florida