We all want nothing but a healthy life for our pets but how do we truly know what makes a pet brand better than the rest? While there's many notable attributes of the brands we work with, we always assure they put pets first. With Grandma Lucy's, that's evident. With nearly 25 years of experience, their mission and values haven't changed. They've continued to grow their product offerings into an extensive line while maintaining human-grade ingredients. On top of it all, they've devoted time and resources back into one of the most deserving communities – animal welfare.
We've had the pleasure of meeting the people behind the brand and quickly realized their love and passion for all things pet. Join us as we uncover their inspiring mission and the positive impact they've made.

What benefits can a rescue animal receive from consuming Grandma Lucy's?
We are passionate about food solutions… because we believe a remedy to many common ailments such as itchy skin and red paws or ears can be found by simply changing a pet's diet. Grandma Lucy's believes that a healthy pet starts with healthy food. We strive to improve pets' lives through solution-based feeding which is why every single ingredient is chosen with a specific purpose in mind. All of these superfoods create recipes filled with benefits so your pet can eat their way to health.
What motivated your company to get involved with rescue animals?
The extraordinary bond between Animals and Humans goes beyond words, providing unwavering love, companionship, and assistance to those in need. Our charitable initiative is dedicated to ensuring that dogs in need across the country, including service animals that play vital roles in human lives, receive essential nourishment and care through working closely with organizations that share the same beliefs.
Can you talk about your relationship with Locks 4 Paws and the work done with CUDDLY?
The partnership between Grandma Lucy's, CUDDLY, and Locks 4 Paws has come full circle. With the support of Grandma Lucy's, (Locks 4 Paws Official Food Sponsor) and CUDDLY, Locks 4 Paws has been able to expand its efforts and provide even more assistance to families.
Locks 4 Paws has also been running a successful CUDDLY campaign since January to support the Kentucky River Regional Animal Shelter. The outpouring of generosity from CUDDLY donations has been incredible, resulting in over 14,000 pounds of food and thousands more in additional supplies.
The collaboration between Grandma Lucy's, CUDDLY, and Locks 4 Paws continues to make a significant impact in the lives of families and their pets. Through their collective efforts, they strive to provide much-needed support, resources, and care for those facing challenges in keeping their beloved pets with their people.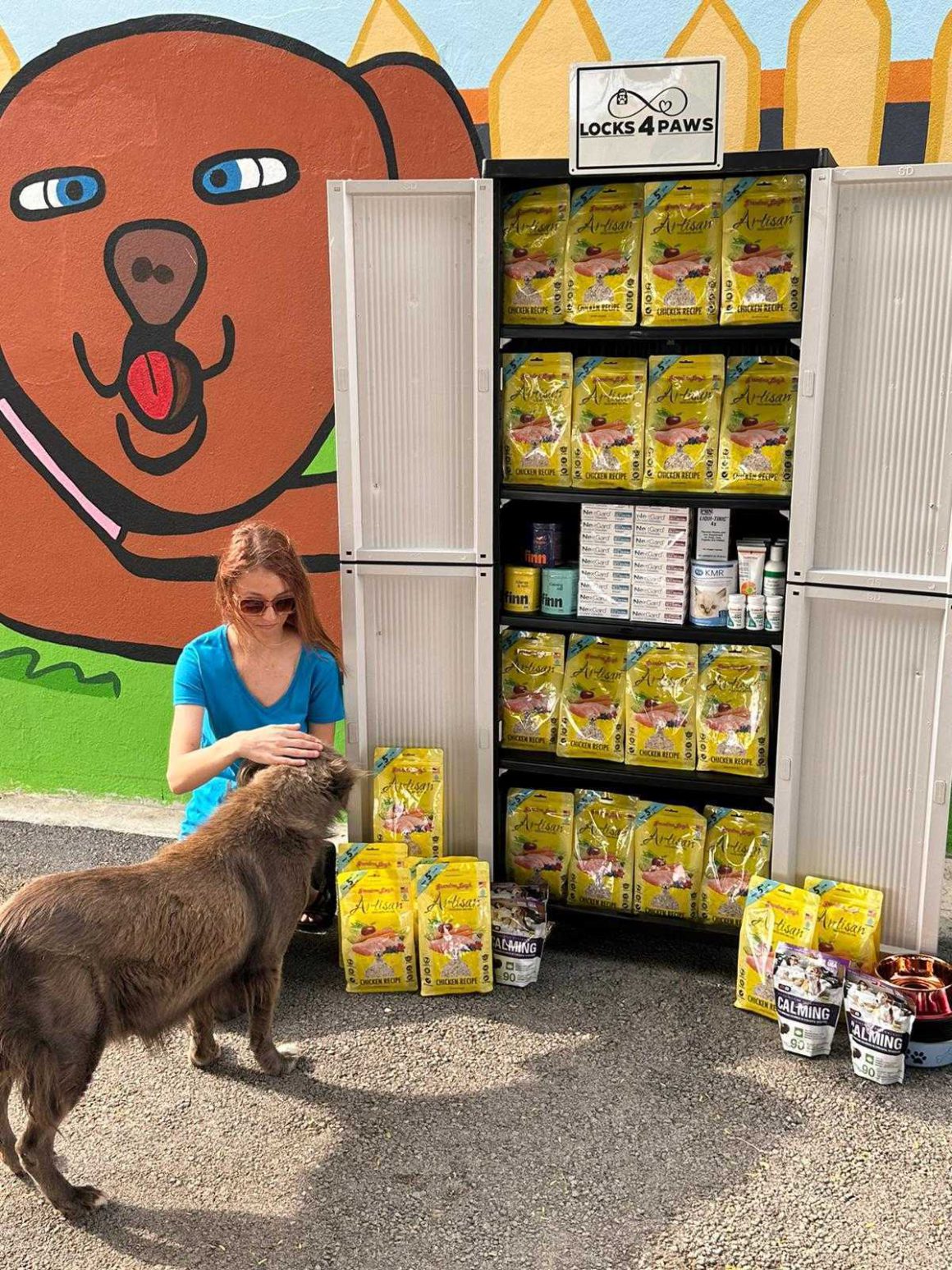 What is #ProjectPetRak?
Since the start of Grandma Lucy's in 1999, it has been our passion to provide pets with the healthiest life possible. ProjectPetRAK, which is short for Random Acts of Kindness, was created by mother/daughter duo Breann and Alex Shook, to provide wholesome, nutritious meals to service dogs, therapy dogs, and dogs in need.
We partner with 501(c)(3) organizations that have a passion for these dogs and the individuals who are dedicated to helping. Project Pet RAK is the official food sponsor for both Little Angels Service Dogs and Locks 4 Paws. We are excited about our newest partnership with CUDDLY, and the ability to help even more pets in need. These nonprofits have a special place in our hearts, and we are so grateful to be able to bring healthy meals and assistance while spreading some kindness along the way.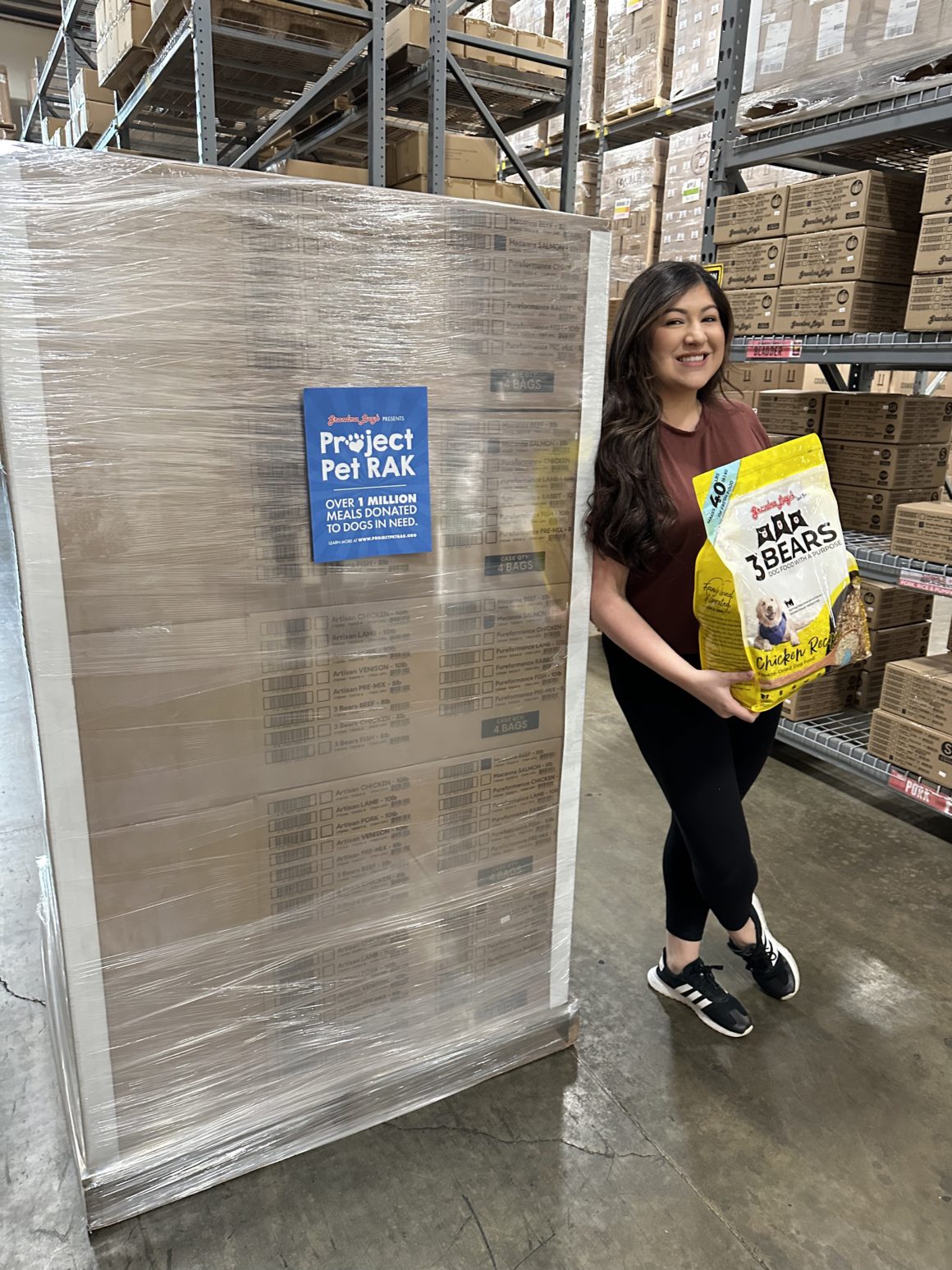 Thank you, Grandma Lucy's for helping make a difference in the lives of rescue animals!