Bringing a puppy into a new home is filled with many joys for a first time pet parent. A new dog will be learning their role as a family member and being prepared can make it much less stressful for everyone involved.
It can feel overwhelming, but in time, you'll pick up on everything your puppy needs for your new puppy home.
Everything You Need for a New Puppy Checklist
We've outlined a checklist to help set up a pet parent for success, so you can focus on bonding with your new pooch after bringing them home. Checking things off means you'll be giving them the best start and avoiding potential problems down the road.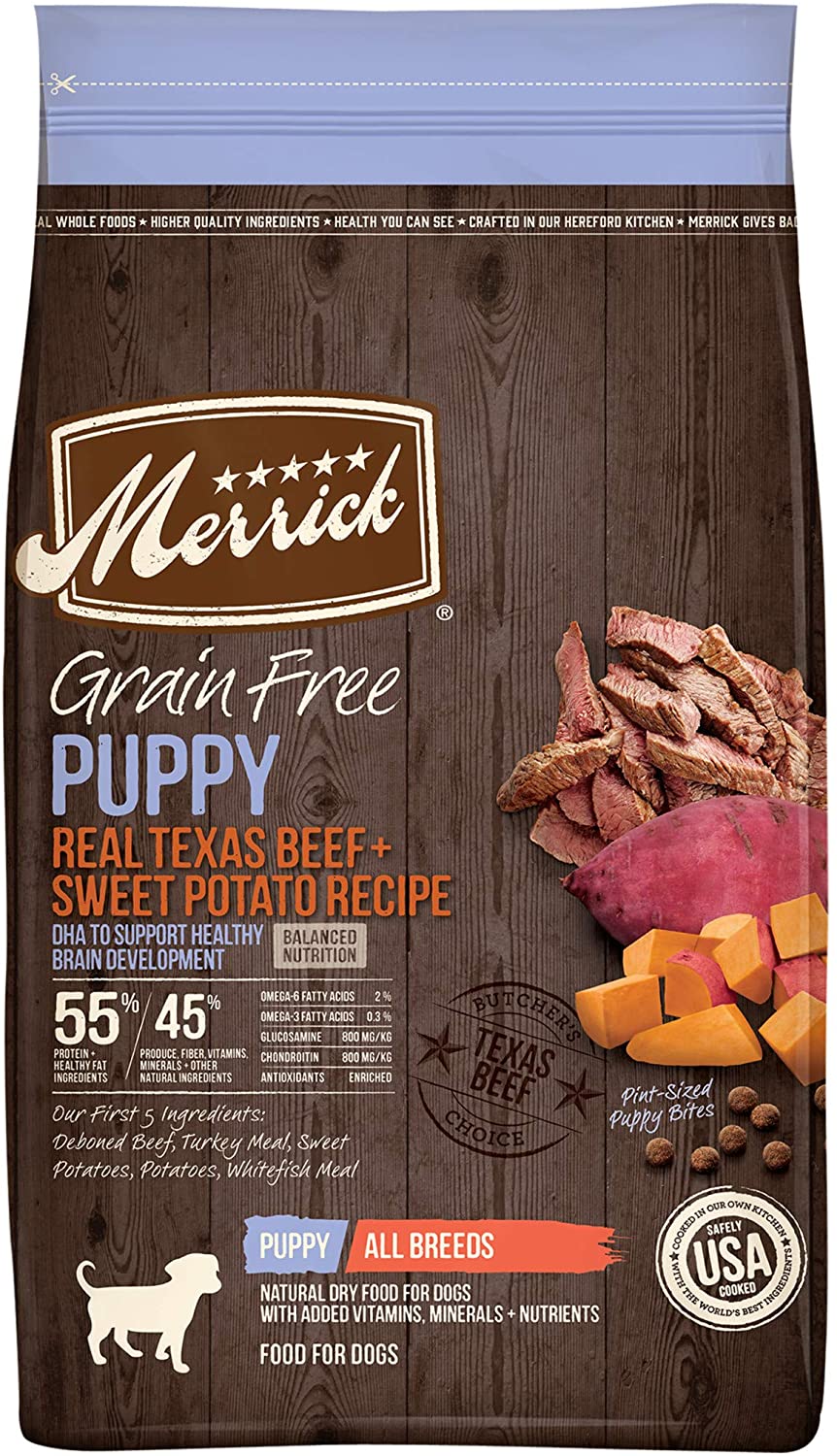 Puppy Food
What kibble you decide to put in your furry friend's food bowl is a big choice. This food will nourish them and put them on a path that will determine so many things in their future.
Choosing high-quality ingredients is key when selecting their food. Our team is partial to Merrick because of the great quality and the fact that it is readily available at most pet stores.
Be sure you find a food that targets your puppy's life stage. They'll grow up quicker than you think, so keep an eye out for timing on when you should transition to a new stage.
ID Tag
Identification is one of the most important steps when it comes to a new puppy. Many pet parents are separated from their dog every year and taking a few extra steps increases your chances of seeing them again.
Having a tag with your current phone number on a collar is an easy way for your neighbors to contact you if your pet gets out. Beyond a tag, a registered microchip will ensure a way to contact you even if your pup gets out of their collar.
Additional steps to avoid your dogs escaping your home include baby gates and a play pen. This provides a divider so no furry paws can make their way out front doors.
Martingale Collar
When it comes to collars, there are so many choices and your preference may evolve as you learn more about your dogs, but we recommend starting with a martingale collar. They grow with your puppy and tighten as your puppy pulls.
These collars are great when beginning socialization as you can keep a firm hold of your dog as they explore. Being safe during playtime means you can avoid injuries and create good habits for the future.
Crate
Whether you choose to start crate training or not, a crate is an important part of being a pet parent. Using a kennel means you can transport your dog, so you can focus on driving and won't be distracted.
Puppy training can be a little easier with a crate, so you can create a routine that your puppy depends on. Learn more about crate training here.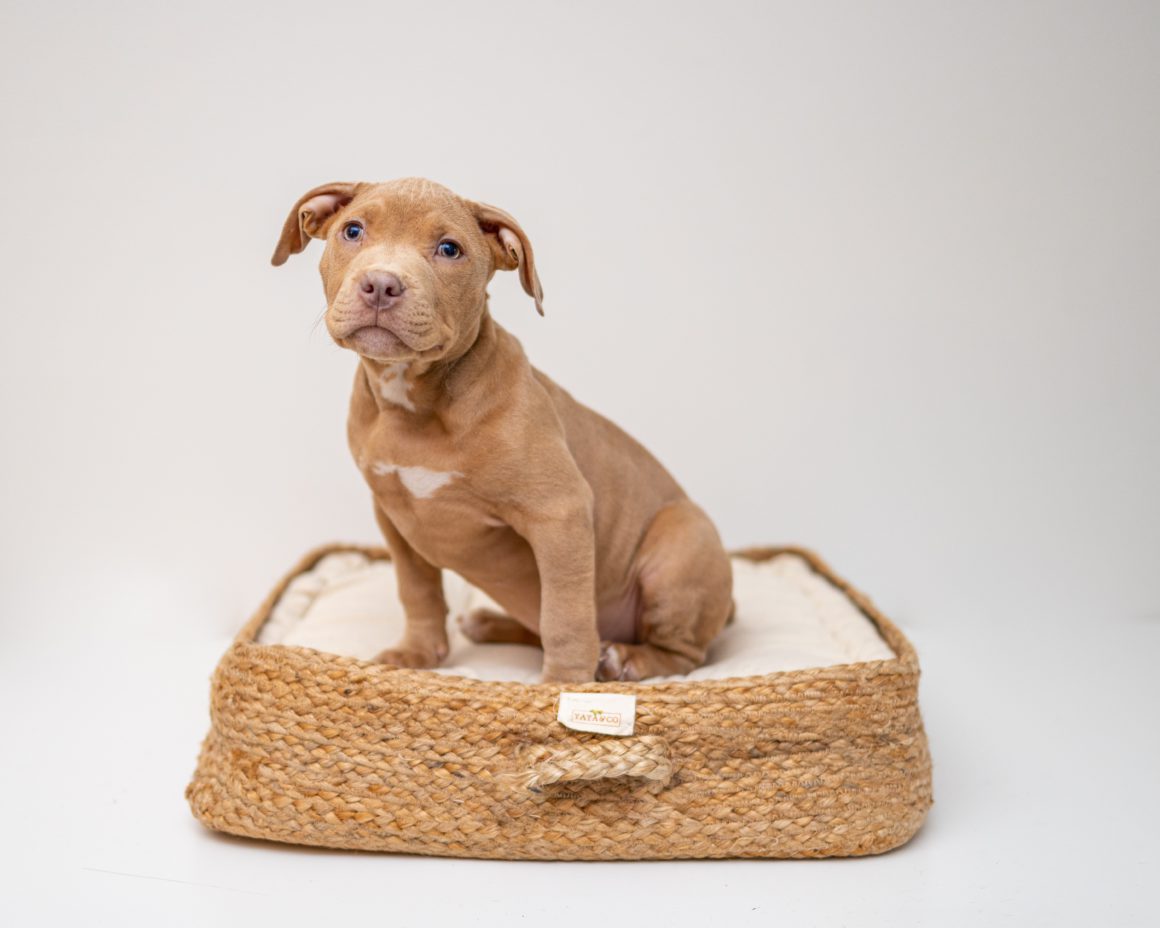 Dog Bed
A nice dog bed is a calming way to show your dog they are welcome in your home. This can be inside your dog's crate or in space that is entirely their own.
Water Bowls
Hydration is incredibly important, especially for energetic young dogs. Using stainless steel can be helpful since they can be cleaned easily.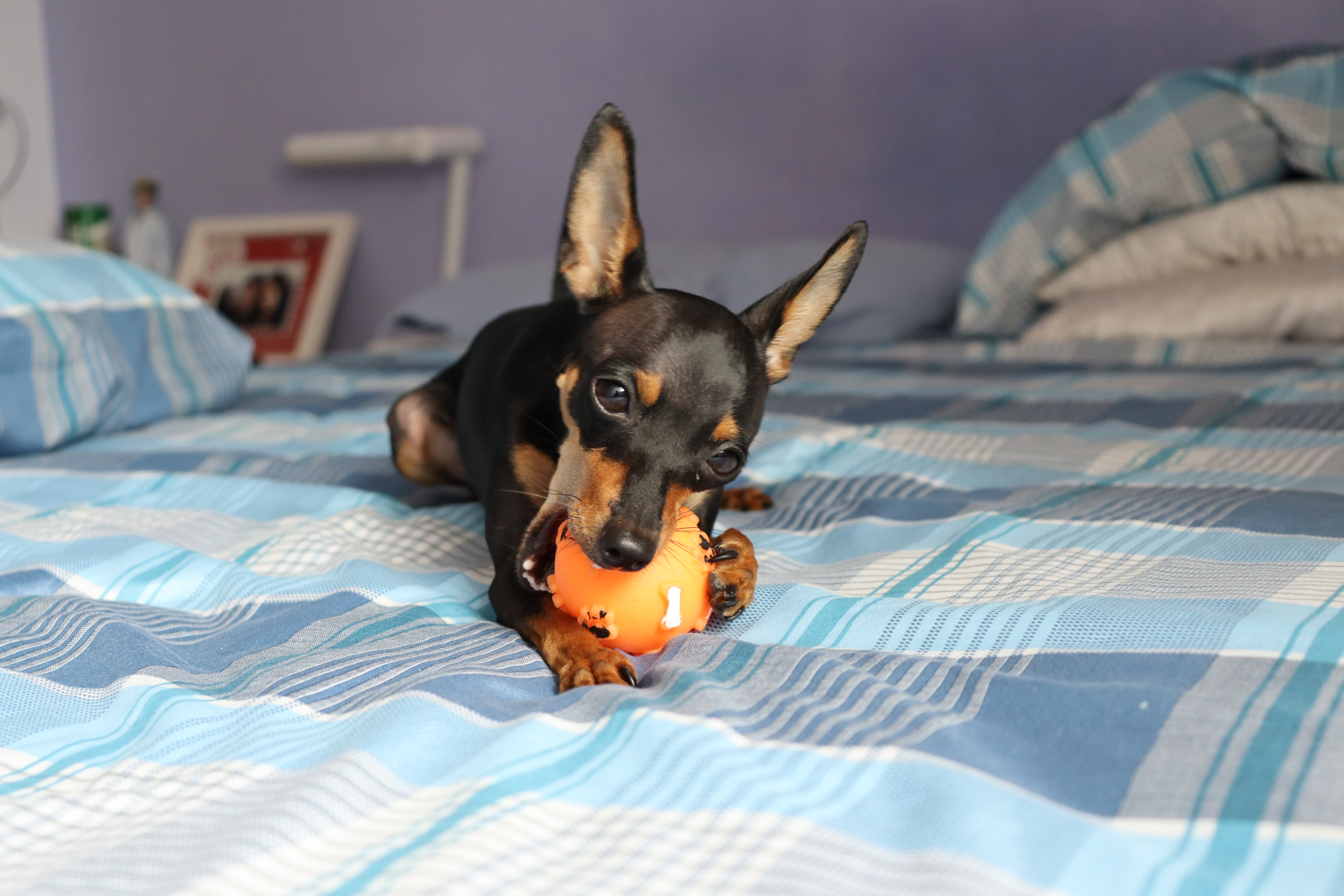 Interactive Toys
Your puppy is going to be so fun- so fun they will never want to stop playing. Having plenty of toys on handle will help to channel their energy, especially if they are teething.
Teething puppies have a habit of getting into trouble, but having chew toys can help prevent some damage. Toys with chewy treats inside can also be helpful with highly intelligent dogs, so they don't get bored.
Toothbrush
Something many pet parents overlook is their puppy's dental health. Treats alone are not enough to keep their teeth healthy.
Getting a toothbrush with bristles can help, but we also recommend getting regular dental visits at their vet.
Toothpaste
Finding a good toothpaste to use with a dog toothbrush can improve a pet's wellness in a variety of ways. An enzymatic toothpaste can keep their teeth clean, breath fresh, and is safe to be swallowed.
Pet Insurance
If the unthinkable happens, medical bills can be astronomical. Taking the time to find pet insurance will provide a safety net so you can avoid breaking the bank if your dog breaks something.
Potty
Potty training can be a big journey for some dogs and even for the most well trained dogs- poop happens. Puppy pads are great as you begin this journey, but be sure to place them in the same place consistently. 
As your dog grows, they'll be able to wait for walks or learn to use doggy doors. A good pooper scooper and doggy bags will help at this stage.
Beyond these key items, there will be a few other things to learn with your new best friend including nail clippers, vaccinations, and groomers. Remember, through it all, the most important thing you'll be bringing home to your new puppy is love.
Learn some other doggy tips:
Tried and Tested Dental Dog Treats