Christmas brings so much joy and cheer every year. It's a time well spent with family and friends and creates a warm and giving environment. Christmas calls for snuggles near a fireplace, delicious food to be eaten, and memories to create with you, your family, friends, and your furry companion. But this isn't Christmas for many rescue dogs within shelters…
Christmas in shelters doesn't come with a welcoming family, snuggles by a fireplace, or warm and delicious food to be eaten. Many times, these animals spend this joyful holiday alone and without someone to show them love. But it doesn't have to be that way – This Christmas let's bring joy to a rescue animal's life and show them what they're missing by giving a rescue animal exactly what they want…
A Delicious Meal
Treat a rescue animal to a delicious, enriching meal by sending them a yummy bag of Merrick Grain Free Real Dry Dog Food to help fill their bellies and support their health and wellness. You can also send a warm delicious bag of Merrick Grain Free Bone Broth to stir into their dry dog food and give them a nice bowl of chow to help them feel loved this holiday season. 
Treats
What are the holidays without yummy treats? Rescue animals like treats too and lucky for you, CUDDLY offers many delicious options of treats for our rescue animals to enjoy and feel the love this holiday season. Try donating a bag of Icelandic+ Cod Skin Hand Wrapped Chew Stick Treat to keep their minds off their situation and their stomachs happy and healthy. Another treat our rescue animals want this Christmas is Zukes SuperFood Blend with Veggie Dog Treats! They go crazy for these and it's a nice way to get their veggie intake without them knowing they're eating vegetables because who can blame them? Veggies are our least favorite Christmas side dish…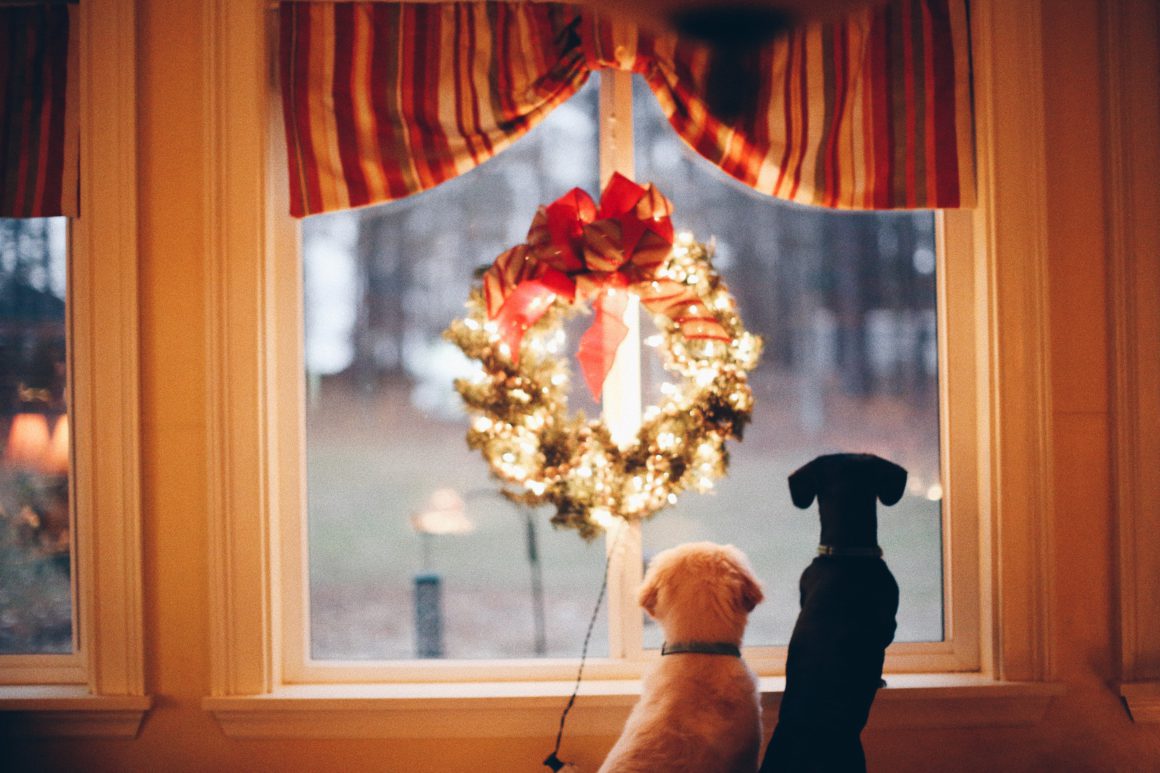 Toys
If you are anything like us, we love a good toy or knick knack found deep within our stockings! Fill up a rescue animal's stocking or crate with some KONG dog toys from our CUDDLY wishlist that rescue's can fill up with treats and peanut butter this holiday season. These toys are perfect for keeping a dog's teeth healthy while also releasing some energy without a whole lot of movement. Our CUDDLY wishlist also provides some pretty great plush toys for rescues to snuggle up next to and provide that warm cuddly feeling.
Blankets and Beds
Give a rescue animal the feeling of being snuggled and warm by the fire by giving them a comfy blanket or bed to call their own during this winter season. Rescue animals love having their own soft, warm blanket to snuggle with to help them feel loved and protected. We offer many different pet bed and blanket options no matter the size of the animal in need.
A Family To Call Their Own
Grow your family a little more this Christmas by adopting a furry friend in need. What's one more stocking to hang this season? Not only are rescue animals eternally grateful for their own place to call home, but they are so deserving of a family to keep them safe and happy, but remember – these precious angels are not just a Christmas gift, they are a lifelong commitment. Try growing your family and spreading the holiday cheer by adding four furry paws into the mix.
Rescue animals want exactly what we all want during the holiday season, to feel loved, to feel full of delicious treats, and to be alongside family and friends. Create some more cheerful memories by donating a wishlist item to an animal in need or by adopting a rescue animal and bringing them to their furever home. 
Give and Receive Joy:
2021 CUDDLY Pet Lover Gift Guide