The holiday season is filled with family time, big meals, and lavish decorations. But some people may not have a family or community to spend the holidays with and pets are the only ones around. Or maybe, you just want to get your pets involved in the festivities! Either way, we're here to give you 6 ways to enjoy the holidays with your dog, but most can be adapted for other pets as well.
Stocking Stuffers
Make them a stocking and fill it with treats and toys for them to enjoy on Christmas day. A fun way to have your dogs participate in Christmas morning is to get them a stocking of their own. You can fill it with their favorite treats and toys to make the morning special. Many of our rescue animals enjoy our yummy FINN Treats – not only are these treats delicious, they provide the essential nutrients your dog needs to continue living a happy and healthy life. Please consider donating a FINN Treat to an animal that won't be with a furever family this holiday season.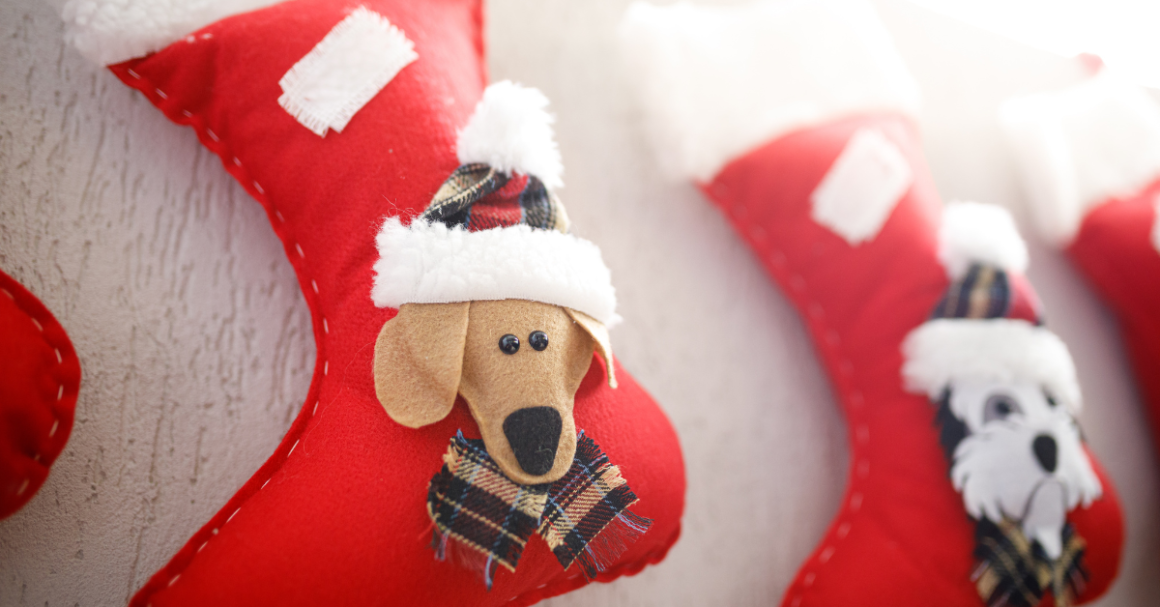 Dog Advent Calendar
Buy a dog advent calendar for December. Getting your dog an advent calendar is a great way to make the holiday season special for your dog and keep the holiday spirit before Christmas Day. Wufers has a cute advent calendar, decorated in seasonal colors, to make the daily treat extra special. You can also make an advent calendar of your own or make an effort to treat yourself and your dog each day leading up to Christmas. Either way, it's a fun, small way to celebrate the holiday season every day
Light Up Your Dogs Day
Bring them on a car ride or walk to look at Christmas lights and decorations. This is a great, free way to bond with your dog! Many neighborhoods across the world are known for their wonderful decorations and finding one near you that is dog friendly can be a great way to make memories, take cute pics of your dog, and get in the holiday spirit.
Make It A Cozy Holiday
Get them a cozy, festive sweater or blanket to keep them warm. This is a functional and seasonal way to celebrate. As it starts to get colder, opt for a cozy, themed sweater or blanket for your pup to spread holiday joy and set the mood. Bonus points if you get a matching one for yourself! Check out our CUDDLY blanket for you or your pup to enjoy. Also consider donating this cozy product to help keep a rescue animal warm this holiday season, donate a blanket here.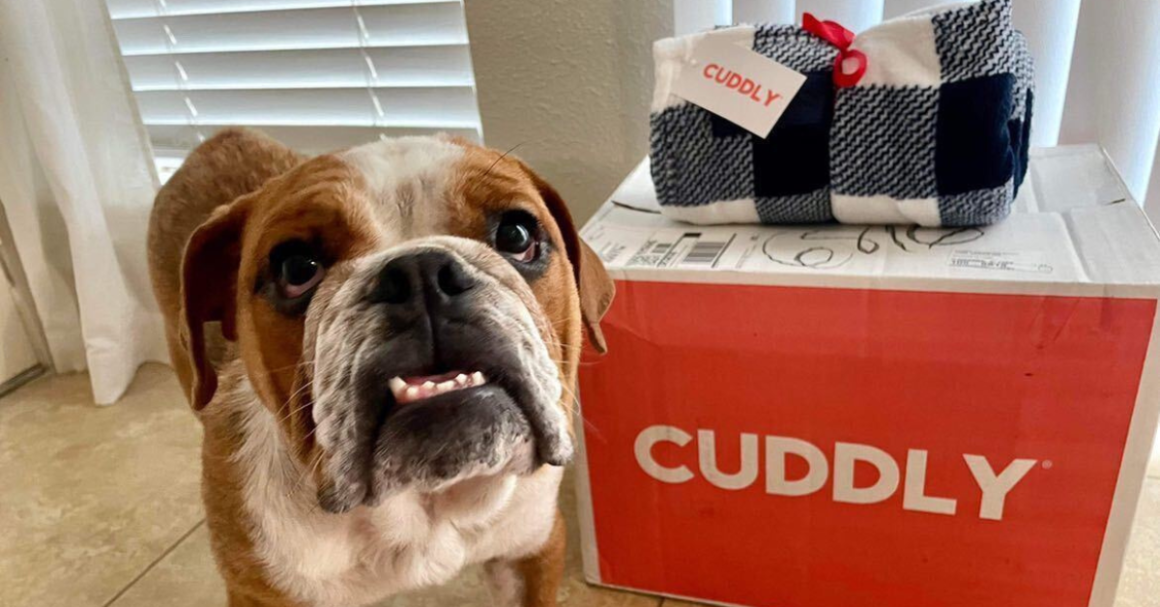 Get Into The Christmas Spirit
Cuddle with your dog while listening to Christmas music. Who doesn't love some holiday music to get you in the holiday spirit? Sometimes, just listening to some nostalgic, Christmas music while cuddling with your dog is the most joyful the holidays can get. There's nothing quite like spending some cozy, relaxing time with your pup while enjoying Christmas nostalgia!
Put On Your Holiday Best
Buy them some collar accessories, like a bow or tie, or even a leash so they can dress up for the holidays. A fun and functional way to include your pup is by getting them an accessory that keeps your dog stylish. This is a great option for dogs who don't love to wear sweaters or for warmer climates wear sweaters aren't appropriate. Check out our CUDDLY Leash to show your support while also keeping your dog looking fresh for the Holiday Pawrty! We also provide a CUDDLY leash specific for adoptable rescue animals! These will be essential for rescue partners to showcase the animals in their care looking for their furever home this holiday season – donate an ADOPT ME Leash to a rescue animal in need.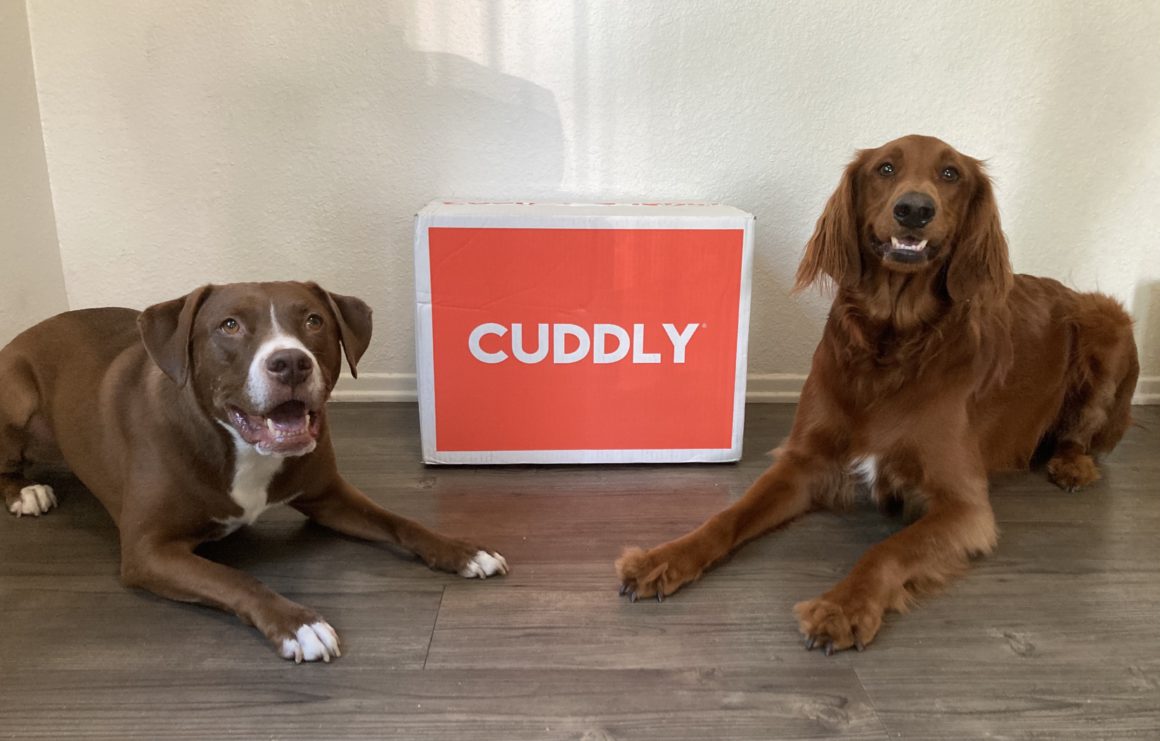 Many of us love our animals and can't wait to give them exciting, fun experiences and include them in our activities! Tag us (#CUDDLYholidays) on social media if you try out any of these tips or if you have any of your own you'd like to share!