A furball is one thing, mild to severe hair loss is another. As a cat owner, you're no stranger to a stray furball or your cat shedding around the home. But what happens when you start to notice patches of hair missing from your cat's body? Is it something that you need to worry about, or is it a natural occurrence that will correct itself over time? Understanding why cats are losing hair and what it means is crucial to your pet's health.
In this guide, we will explore the following to help you gain a better understanding of cat hair loss.
Consider with CUDDLY: Why is my cat losing hair?
Why do cats lose hair?
Do all cats shed?
Is alopecia in cats normal?
Common causes for hair loss on cats
Why Do Cats Lose Hair?
One of the most important questions to ask is, is a cat losing hair normal? What we first have to do is define what hair loss is and whether or not it's a cause for concern. Most cat owners know that their cats shed, and this isn't a reason for you to be alarmed. However, if your cat is losing substantial amounts of hair, there could be several reasons behind this development. These include stress and allergies, just to name a few.
Do All Cats Shed?
A cat losing hair is quite normal in regards to shedding. In fact, most cats (with the exception of hairless breeds) shed daily. However, this is only a minor amount that you might find around your home. The bulk of the hair loss that you will see around your home happens when cats go through heavy shedding. Most cats also have a heavy shed once or twice a year. If shedding bothers you, regular brushing can go a long way in keeping your cat's coat healthy and keeping your home as fur-free as possible.
Is Alopecia In Cats Normal?
On the other end of the hair loss spectrum, we have alopecia. Like humans, a cat losing hair can be the result of this condition, although it's not always a reason to be alarmed. Certain breeds, like Sphynx cats, have hereditary alopecia that gives them their trademark bald look. Meanwhile, other forms of alopecia like pinnal alopecia (hair loss on a cat's outer ear) and preauricular alopecia (hair loss between ears and eyes) are hereditary as well. In cases like these, alopecia is absolutely normal in cats.
However, if you notice hair loss elsewhere accompanied by other worrisome symptoms, the alopecia in this case would be indicative of some other issue that your cat is experiencing. If your cat falls into the latter category, let's take a closer look at what might cause the hair loss you're witnessing.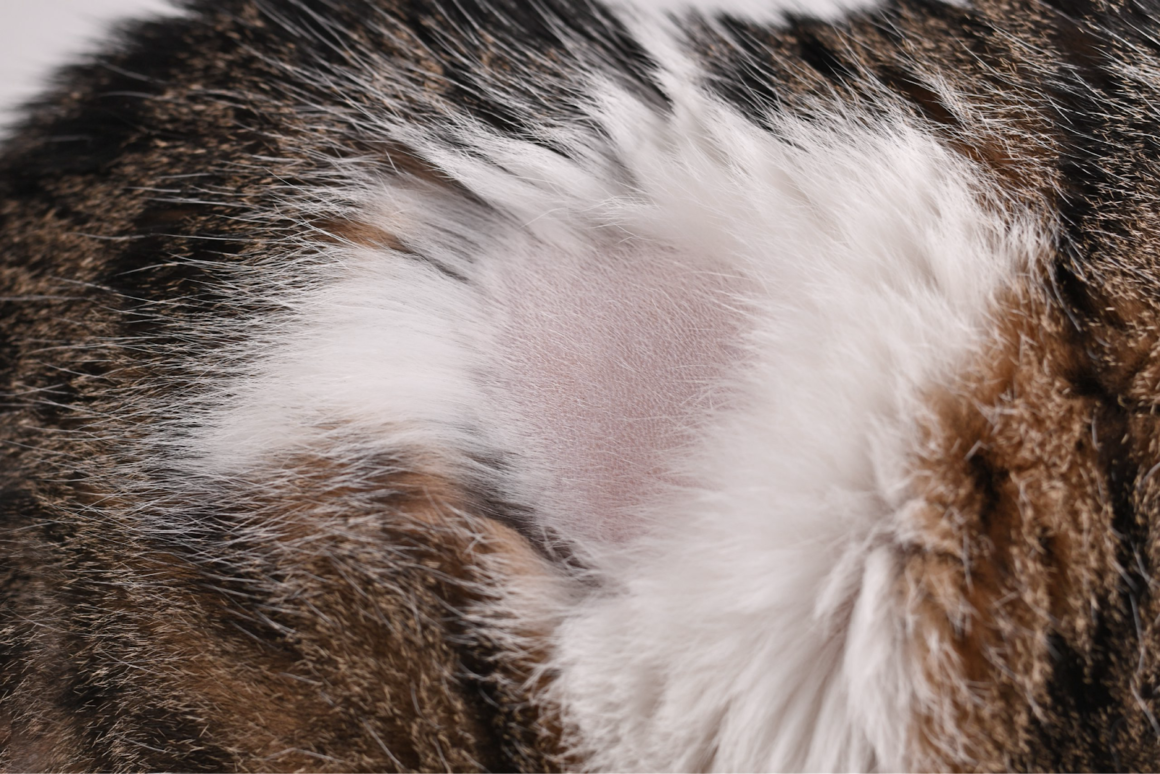 Common Causes For Hair Loss In Cats
A cat losing hair in a way that's not common for the breed warrants further investigation. Some of the most common causes for hair loss in cats include:
Allergies
Allergies are a common issue for cats, and often one of the biggest reasons behind why cats are experiencing hair loss. But how does this work? When cats experience allergies due to certain pests, new food, or even environmental conditions, they may over groom in response. What happens to cats that over groom is a gradual loss of hair in that area. Sometimes they might over groom as an emotional response, while other times they overgroom because they're experiencing discomfort on their skin.
Parasites
Parasites can present a major problem for cats. If you don't catch them quickly enough, you may start to notice the shedding once it has progressed to a more serious stage. Some of the parasites that are well-known for causing hair loss include fleas, mites, lice, and ticks. Fortunately, this is one of the reasons for cats losing hair that's a bit easier to treat.
Stress Or Anxiety
Much like humans, stress and anxiety can get to cats. In the case of both stress and anxiety, the cat responds to stress in their environment by overgrooming as a strategy to reduce it. Unfortunately, this can lead to your cat losing hair and potentially developing other issues like sores along the way. Taking care to reduce stress and anxiety levels should be sufficient to stop the behavior and allow their hair to grow back.
How To Diagnose Hair Loss In Cats
Taking the time to figure out exactly what's causing hair loss makes it much easier to take the next steps for treatment. But how do you diagnose hair loss in cats? Here are a few tips to make sure that you understand why your cat is losing hair and diagnose it before it worsens.
Pay Attention To New Behavior
New behavior can be a major indicator that something is wrong and needs to be addressed. Let's imagine, for example, that you've introduced a new pet to the home or moved from one home to another. This type of stress could cause your cat to not only over groom, but hide away and eat less. Of course, this is just one example.
You might also want to ask yourself if there have been scratching and licking themselves more in response to an infection or pest, if a change of food has resulted in more grooming, or if there's something else at play. The more observant you are, the easier it will be to identify the problem.
Consult Your Vet
If you're unsure as to what's behind your cat losing hair recently, it never hurts to ask your vet. They will be able to offer their professional opinion and help you figure out the next steps.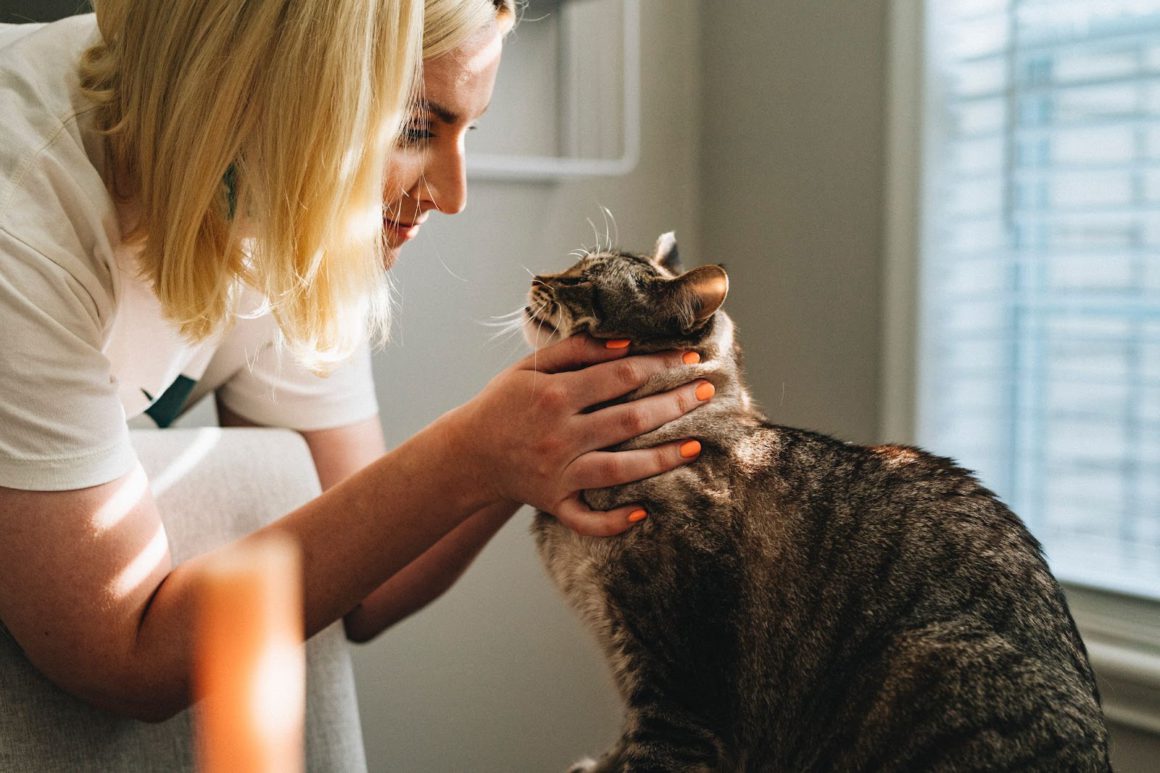 How Can I Treat My Cat's Hair Loss?
Now that you have a better overview of why your cat is losing hair and how to identify it, it's time to take action to remedy the problem. Here are a few ways you can make sure your cat has all the support they need to grow their fur back.
Learn How To Reduce A Cat's Stress
Change can be scary for your feline friend. Giving them the environment they need to feel safe is important if you wish to put an end to your cat losing hair as a result of stress and anxiety. The first thing you can do is give them a safe place to hide away and relax that stays the same in their new environment. You should also encourage play and exploration via cat climbing toys, scratching posts, and even toys you can use to play with them by hand.
Grooming
If they need some extra help, or they're experiencing certain problems like ringworm, helping to groom them, for the time being, will ensure they're clean and being properly cared for. You should also work with a specialist to put an end to over-grooming behaviors that are causing hair loss and sores.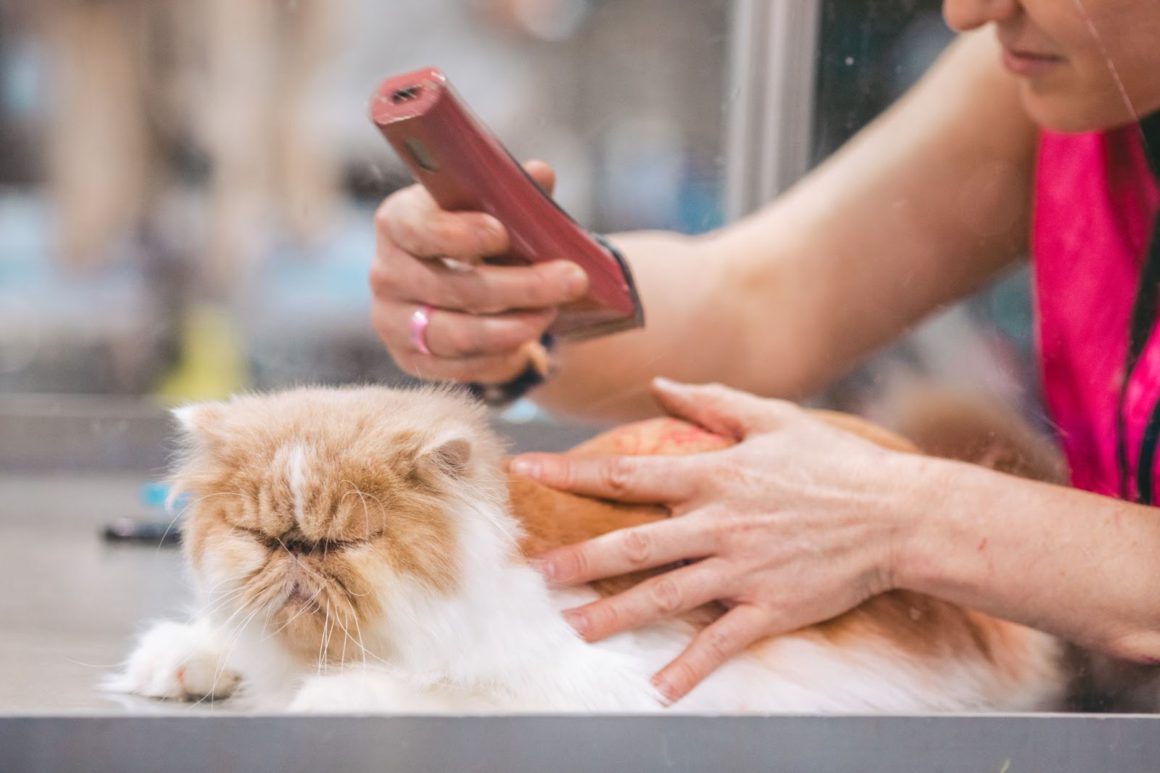 Visiting Your Vet
Last and most importantly, always visit your vet. While there are things that you can do at home to remedy your cat losing hair, they'll be able to provide you with the insight and medications you need to give the cat the full support they deserve.
Hair Loss Management
In some cases, hair loss doesn't go away immediately. Rather, it's a blend of treatment and management that helps your cat grow their fur back. Here's what this may look like for your cat.
Medication For Anxiety
If your cat suffers from stress and anxiety that doesn't go away with the above tips, they might need medication. Medication will help them stabilize their mood and experience a better quality of life so that they stop over-grooming themselves.
Diet
If your cat has food allergies that are causing skin problems, it might be time to change food brands. Take your cat to the vet to identify what they're allergic to and what some of the best options might be for their specific nutritional needs.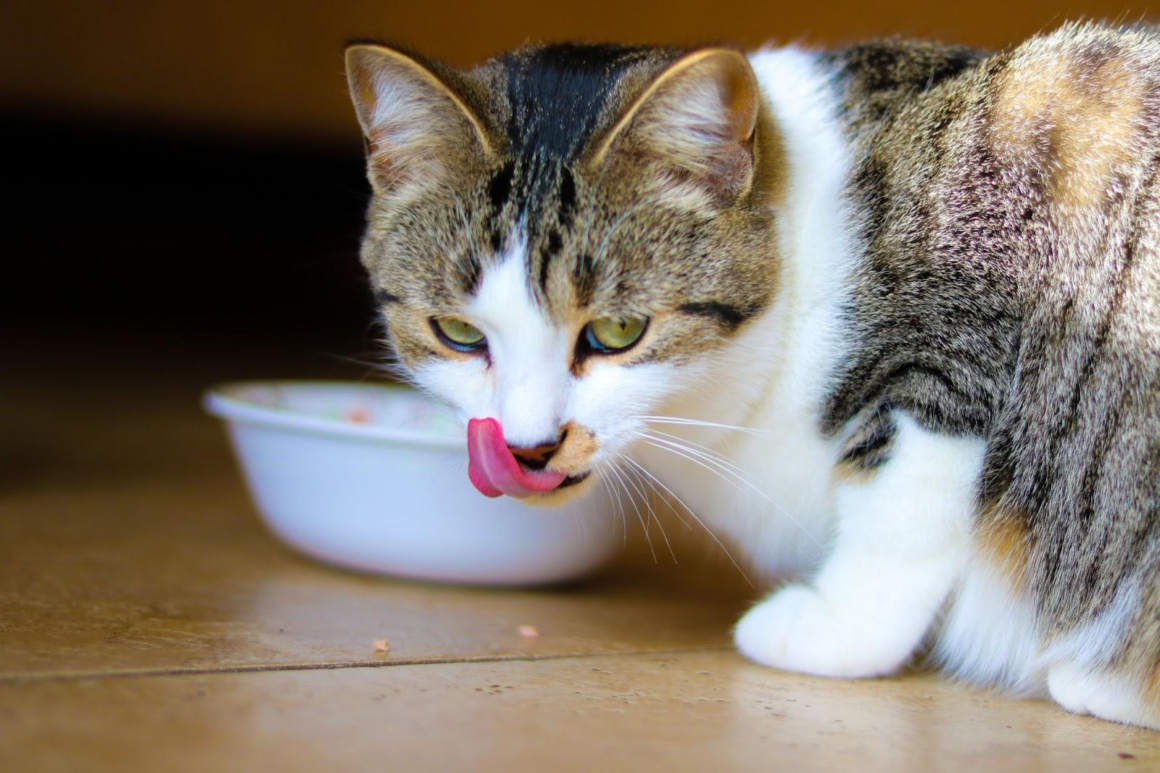 Cat Losing Hair? It's More Than Manageable
Cats shed regularly, but alopecia can leave your cat with major bald spots that are concerning to most pet owners. From allergies to pests to stress and anxiety, there are several causes behind balding that can be the cause behind your cat losing hair.
The good news? It's often more than treatable and, at the very least, manageable. With the right veterinary support, treatment methods, and management strategies for cats with conditions that persist, your cat is on the right track to getting their healthy fur coat back. For even more on cats check out our blogs like Trim Your Cat's Nails and Traveling With A Cat.