Buying goods for your pet can sometimes feel very overwhelming. It feels like there is a never ending list of different foods, treats, toys, beds and of course, the accessories. We're here to make the decision process a little easier by sharing some brands that give back to society in more ways than one.
Next time you shop for your pet, take a look at these brands that give back.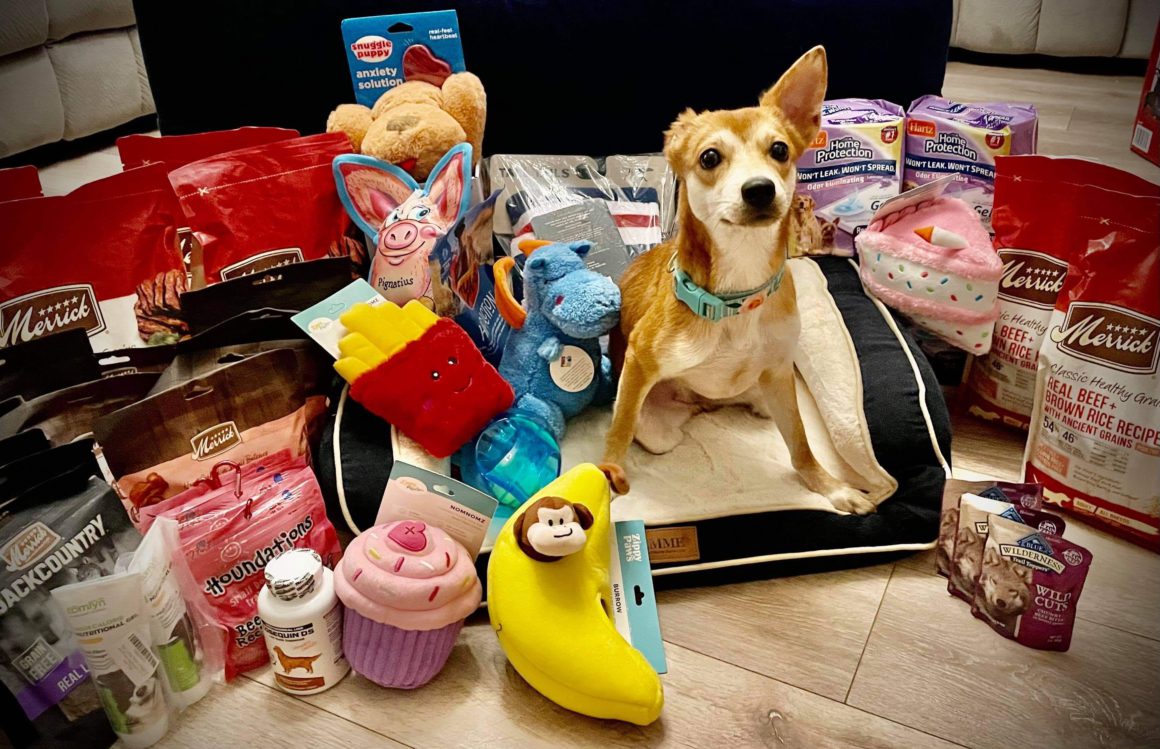 Merrick
Merrick pet food is known for using premium ingredients from real, whole foods for superior nutrition and delicious taste. Made in the heart of Texas, Merrick has stayed true to their roots for over 30 years committed to hard work, delivering super nutrition, and improving the lives of pets. They are also devoted to giving back to local and national organizations that share their commitment to helping change pets' lives.
While being very involved in helping local shelters, Merrick has also been the exclusive dog food partner for K9s For Warriors, an organization that trains rescue dogs to aid and empower veterans to adjust to civilian life. Merrick donates all the food and treats needed to feed dogs across their facilities and has contributed over $500,000 to research designed to prove the healing power of service dogs.
Additionally, Merrick sponsors rescue animals featured on CUDDLY every month to give them high-quality supplies and nutrition. To see animals in need of nutritional support click here.
ZippyPaws
If you've ever had a uniquely designed, colorful, and extremely durable dog toy, it's most likely made by ZippyPaws. Their mission is to create beautifully-designed, high-quality pet products for the modern dog and dog owner.
Through the Zippy Charity program, dog owners have the opportunity to donate to philanthropic organizations by purchasing a dog toy exclusive to each partner organization. For each toy purchased, online or in-stores, ZippyPaws will donate $1 to Mission K9, Paws With A Cause, Earth's Oceans Foundation, Golden Bond Rescue, or Central Westcoast Forest Society.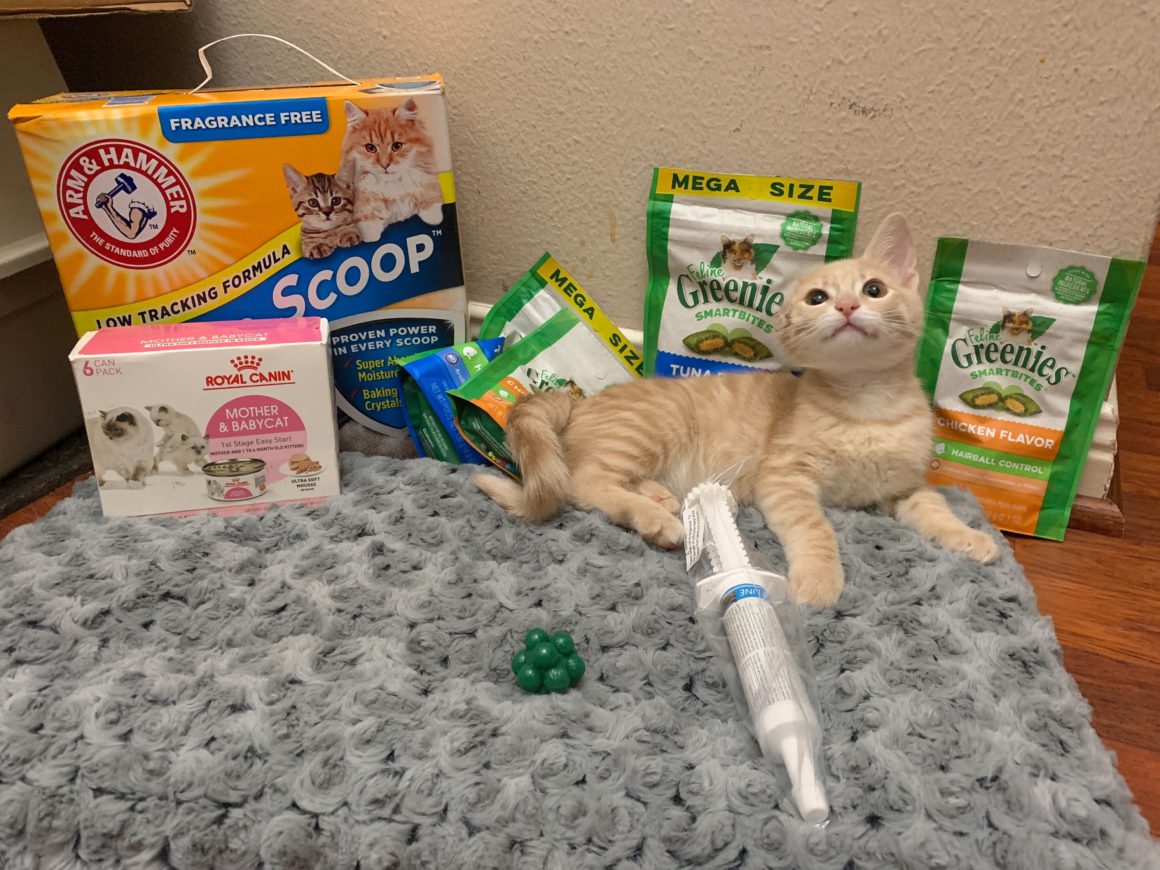 GREENIES
GREENIES dental treats are made with all natural ingredients plus vitamins, minerals, and nutrients that helps freshen your pets breath. These dental chews are loved by veterinarians as they work similarly to how a toothbrush works, where it will scrape the surface of the tooth and help brush away plaque or tartar build-up.
GREENIES is owned by MARS Petcare which believes in creating A Better World for Pets. They do this by working to end pet homelessness, collaborating with governments and non-profits to make Better Cities for Pets, alleviating student debt for veterinarians and advocating responsible pet ownership.
Zesty Paws
Zesty Paws is a one stop shop for all things pet wellness using proven ingredients to create functional pet supplements your pooch will love. Besides their passion for keeping pets healthy, Zesty Paws is equally as passionate about helping to make the work a better place.
They are proud partners of the Pet Sustainability Coalition, which cultivates environmentally-friendly business practices in the pet industry. They are also very involved in their local and extended community, often visiting shelters to lend a helping hand or sending care packages to pets waiting for their forever families.
Purina
For over 90 years, Purina has become a well-known and trusted name among pet owners. They have become industry leaders in several pet product categories including the revolutionary Tidy Cats Lightweight cat litter.
Purina is committed to animal welfare whether it's through making revolutionary products or supporting organizations, communities, and professionals who help make adoptions and rescues possible. Purina currently works closely with Petfinder to promote animal welfare education, awareness, and advocacy.
Thunderworks
Thunderworks has helped millions of dogs and cats with the ThunderShirt. It is like a swaddler for your pet, proven to be over 80% effective in calming during fireworks, thunderstorms, travel, vet visits, separation anxiety, and more.
Through their Thunderworks Donation Program, they actively help adoption organizations around the country bring comfort to anxious and fearful dogs through contributions as well as donations of ThunderShirts for use with dogs and cats in their care.
P.L.A.Y.
P.L.A.Y. puts your furry companion at ease with their premium pet beds that are made of eco-friendly materials. They strive to meet the needs of modern pet parents by creating comfortable, practical and stylish dog beds.
Through their Warm Bellies Initiative, P.L.A.Y. donates one dog bed to a shelter in need for every dog bed purchased. Two of their pet beds donate a portion of the proceeds to organizations helping to end cancer. They also created the Scholars Helping Collars Scholarship to reward high school students for their impact on the lives of rescue animals.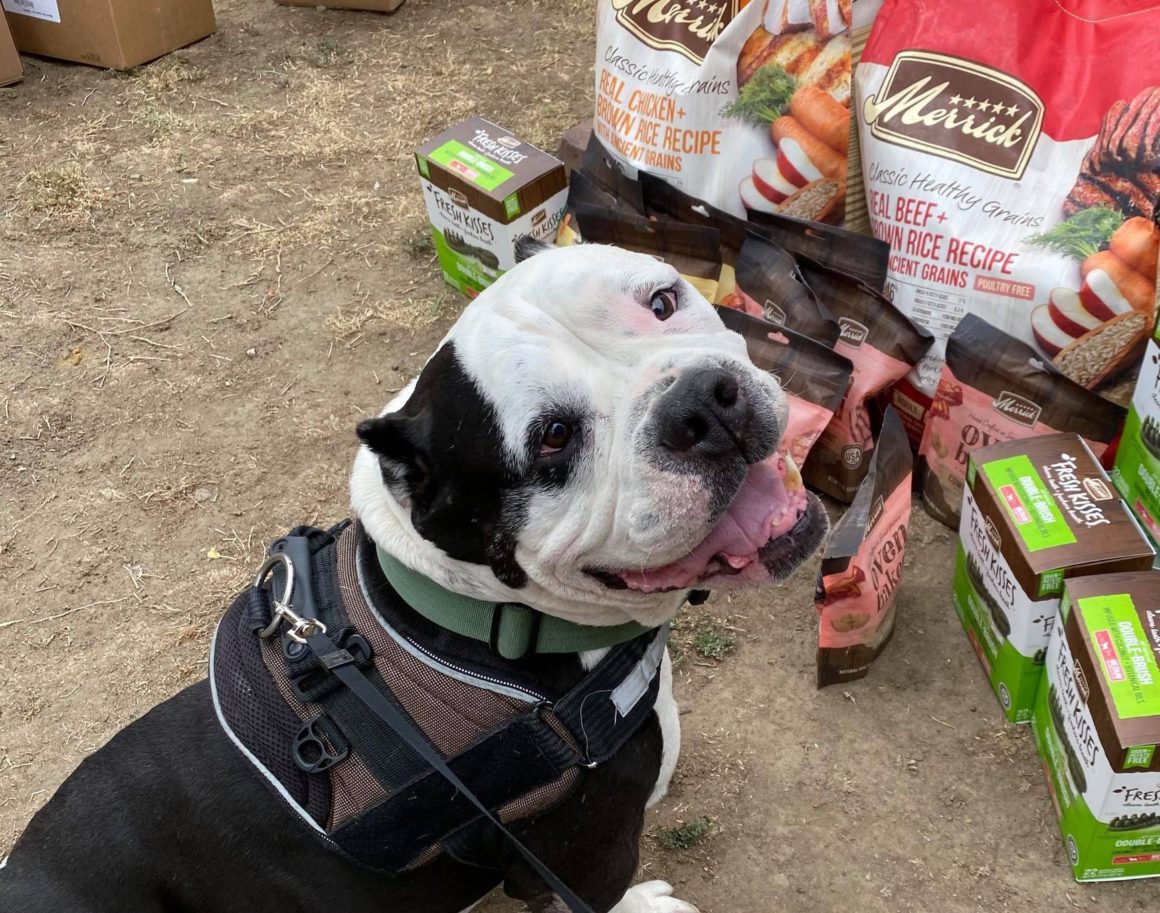 Brutus Bone Broth
Brutus Bone Broth uses the highest quality standards possible and human grade ingredients. Since mastering their bone broth recipe in 2006, Brutus Bone Broth's mission has been to provide nutrition to your pet while giving back to the community.
Through their Kids Committee program, Brutus Bone Broth is dedicated to teaching tomorrow's leaders from all over the world about entrepreneurship and philanthropy. They teach kids the importance of patience and tenacity, time and financial management, research skills, and negotiation skills. The only requirement to join is that you have to love animals and want to help!
The Foggy Dog
If you're looking for a cute dog bandana or collar and also looking to give back, The Foggy Dog is a great place to shop.
With the purchase of a Foggy Dog product, you're also helping feed shelter dogs across the U.S. With every purchase, The Foggy Dog donates a half pound of food to rescues and shelters. Did we forget to mention you can buy a matching scrunchie with your pups bandana?!
Ella Cricket
Ella Cricket is a recently launched LED Light Up Dog Leash that was made to keep pets safe and seen while out on walks. The company is passionate about the welfare of pets, donating 10% of sales to feeding animals at shelters, often through CUDDLY's platform.
"We feel so passionate about CUDDLY because they give animals a second chance at life. They help non-profits all around the world, but we also do a monthly donation in addition to helping specific animals."
So remember, next time you're feeling overwhelmed in making a decision for your pet, think about purchasing your furry friend's necessities from one of these brands. You're not only helping your pet, but you're helping make the world a better place.
Read about other amazing rescue efforts:
HOUSTON HERO: From Full-Time Teacher to 200 Pups Saved and Counting
Dedicating to a Forever Foster