Every day we see incredible stories of redemption made possible through the generosity of strangers. Even just one of these moments would be a miracle, but they happen all the time because of people like you.
Although not every journey is perfect or fully complete, we celebrate every step taken to prove these animals are worthy.
Our sweet Mackenzie underwent her eye removal surgery and as you can see it is healing nicely. However, her eye issues were not the end of her health battle. She is suffering from tick disease, anemia, and is going to have to fight Pyometra. Pyometra is defined as an infection in the uterus. It is a serious and life-threatening condition that must be treated promptly and aggressively. Pyometra is often the result of hormonal changes in the reproduction system in dogs. We are beginning her treatment right away so she can have a fighting chance at living the life she deserves.
We are so grateful for all the donations received thus far.  With this new news of her declining health, we are still in desperate need of funds as her care is going to be ongoing for quite a while.   Thank you all very much!

See more of Mackenzie
Debilitating Head Wound Fills W/ Maggots As Pup Suffers On The Dangerous Streets

Badra is recovering beautifully. The tissue is growing, and the wound is slowly closing. In just a few days, he will be fully recovered. Badra is very thankful to all the wonderful supporters. Without you, he could not have come this far in recovery. Thank You! Thank You!

See more of Badra
Our Dog Food Runs Out Today!
The amount of support shown to the animals of Palm Valley Animal Society over one short weekend has been nothing short of astounding.
In just a few days, CUDDLY donors have donated enough food to feed our dogs for three weeks 🙏 a much needed buffer while the longer term issue of food supply is resolved. Caring for 850 dogs each and every day – not to mention all our cats and other types of animals, can be a daunting task that, at times, can feel unwinnable. The kind of support sent to our organization from CUDDLY donors reminds us that we are not in this alone and that so many care and are willing to lend a hand. 
We could not be more grateful and thank each and every one of you who have taken a moment to donate. THANK YOU, THANK YOU, THANK YOU!
See more of Palm Valley Animal Society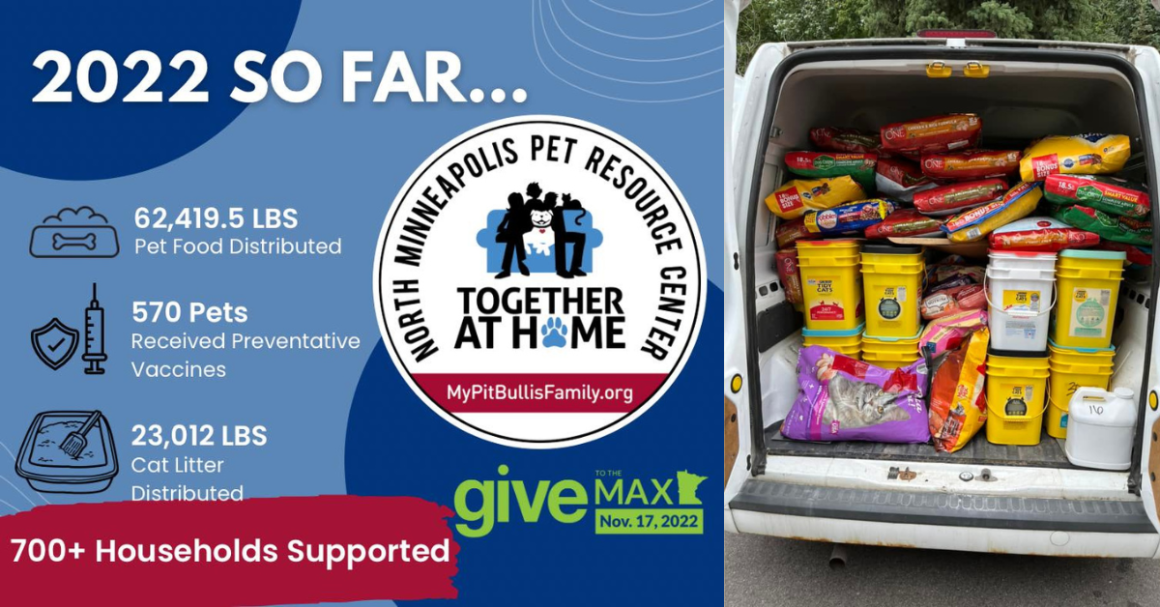 Despite a year of difficulty getting the donations needed to support our community, we have a lot to be grateful for this season. Thank you to all who have given 🙏 and to all who are considering sending pet families in Minneapolis a little bit of support.
Puppy Rescued From Shelter Covered In Bite Marks & Wounds

Despite being so fragile, Emery had to undergo urgent surgery to save his life. The surgeons had to drain his wounds and place a drainage tube in his body. Also, our worst fears were confirmed, as multiple bite wounds were found all over Emerys beaten up body. Emery struggled to survive the surgery as he had a hard time waking up and had to fight so hard to get his body temperature back up within normal limits.

Emery is still hospitalized and he now has the assistance of a heating machine to help keep him warm. Please donate and visit our wish list.

See more of Emery
Sweet Pittie Critical After Being Scalped By Humans

Mac update and progress photos: Overall, the flap is doing great.  The areas that were red and purple are receding and it's kind of a blush pink now which is great.  There's an area in the center that is darker but the tissue itself looks okay so that's still a question mark.  The edges that were gray and discolored are not well yet but the surgeon thinks we're gonna lose those areas.  
Fortunately, it's a pretty small area and should heal itself.  There's also no discharge which is a good sign. The surgeon is comfortable sending him home on an outpatient basis so we're hoping foster mom can grab him soon!  Since he's so happy & hyper, it'll be a challenge for her to keep him quiet but he's on ace and trazodone to help keep him calm.  It's only for the best!  Soon once he's all healed up, he can be the puppy he is! Hopefully his next update will be a video of him leaving the ER!  Keep in mind that this boy will be on the hunt for his forever home soon enough!

See more of Mac
Physically And Emotionally Destroyed She Loses Blood Continuously

We have great news for Alice! 🇮🇹 💕
Alice was cleared by the vets and is now strong enough to travel! This Thursday she will be transported from Albania to Italy! Thank you all for the support, your donations helped us get her to this point. Italy has more advanced treatments that will help her long recovery. Alice will be greeted by our volunteers who are awaiting her arrival, we will continue to post updates on her journey and are looking forward to seeing her transformation thanks to your love!

See more of Alice