For so many of us with rescued animals, we spend evenings looking into our pets eyes wondering about their life before they met us. It's impossible to know if they were shown love, neglected, or how it's made them who they are.
We do get hints though.
In the bizarre behaviors that show themselves, we get a glimpse of their past. Suddenly, we are all furry Freud's, trying to deduce how moments may have transformed their psyche. 
So many of these truths are heartbreaking, highlighting cruelty, but others show some element of triumph and resilience. After all, if they are in our arms, they have triumphed over this past. 
We asked people to come together to tell the stories they've imagined for their pets. Using #MyUnspokenPet we learned we weren't alone in creating stories around our pet. Here are just a few.
Mama Moon's Unspoken Story
Hilary Swank
Mama Moon has a habit of curling up to soothe her claustrophobic pet parent, Hilary Swank. After being discovered on a desolate highway in chilling temperatures, it's no doubt she takes as much comfort in those arms as her mama.
Flattery's Unspoken Story
Tails and Tales
Back when I was a young pup, I was destined for greatness.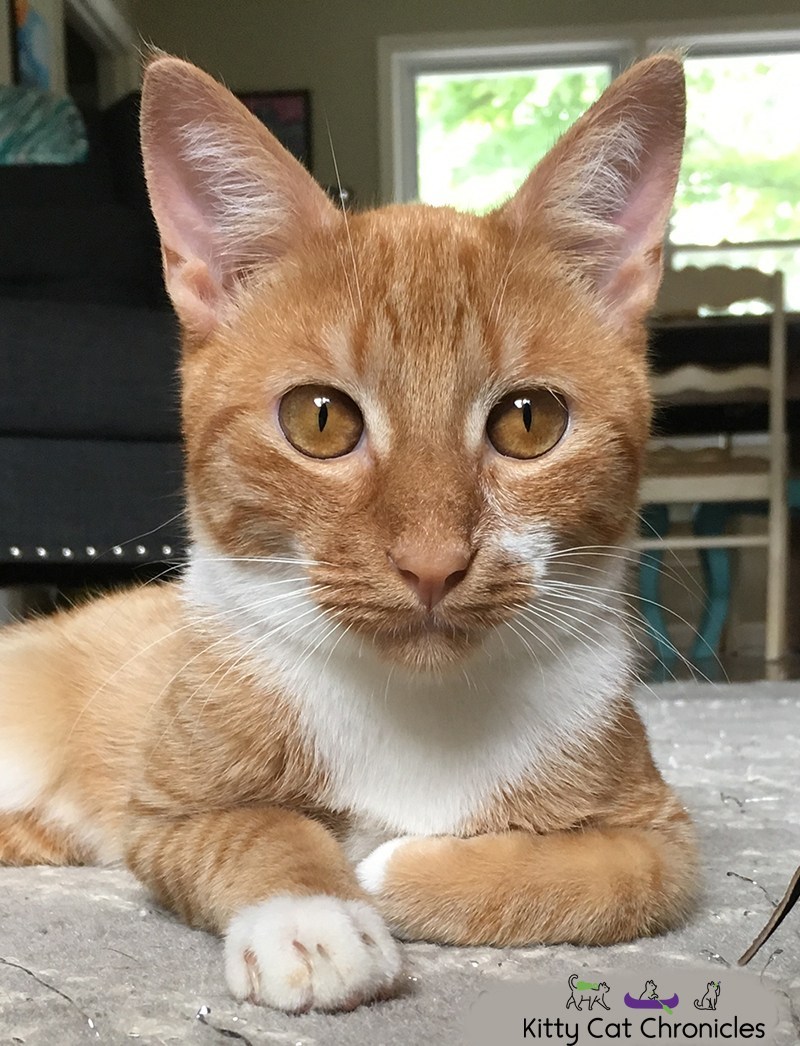 A Tale of Radagast the Orange
Kitty Cat Chronicles
I had another family before I joined the KCC Gang. I lived with a man and a woman.
A Feral Kitten Finds Her Forever Home
Random Felines + All Pet Voices
Based on the live trap and the attitude of the tiny tuxedo, I can only presume she was born to a feral cat outside.
From Scared to Service Dog: Kiska's Unspoken Story
It's Dog or Nothing
I don't remember much from before coming to my forever home, but I remember being cold and scared.
Luna & Renzor's Unspoken Stories
All Pet Voices
The Cat Who Couldn't Cat
Pets Weekly
Reznor was his name and we got him from a local shelter here in Colorado.
It was 118 degrees in Phoenix on the late August day I met Crazy. 
Imagining Spider's Life
Positively Woof
'Tis true blue beauty that my four sisters and bruddahs named me The Runt. Fighting the bigger ones made me tougher and quicker. read more
Franny's Backstory (Real & Imagined)
Daily Dog Tag
In my youth, I was pretty independent. Not that I wanted to be, I didn't have a choice. read more
Odin's Unspoken Story
My Brown Newfies
It was 118 degrees in Phoenix on the late August day I met Crazy. read more
Lola's Unspoken Story
Lola the Rescued Cat
My story starts in the projects of East Harlem in New York City. Life in the projects can be rough, and you never know who you can trust. read more
Rescuing a Heart Dog: Cookie's Untold Story
My Dog's Symptoms
As soon as I saw Cookie's photos, I was sold. read more
#MyUnspokenPet bedtime stories with CUDDLY
Momma Kat and Her Bear Cat
Does your pet have a story that needs telling? Tag #MyUnspokenPet to join our community.