Martini
The dog may not look amused, but we sure are! It is amazing what our furbabies will put up with.
Pixar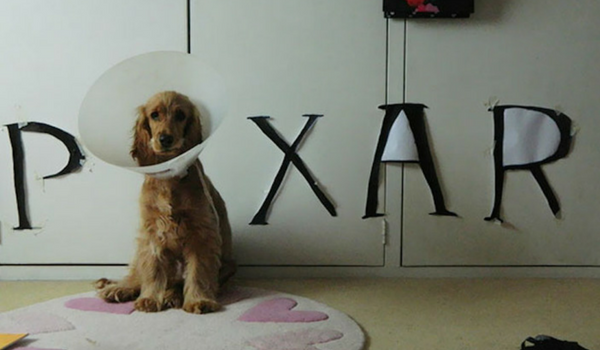 Some pet owners have way too much time on their hands, but we aren't complaining. There's no better way to pay tribute to the movie that coined the term, "Cone of Shame."
Bubble Gum
"Cones of Fame" is a photography project by Erin Einbender. Einbender empowers adoptable rescue dogs with decorated cones to help dogs find their forever families while promoting how important it is to spay and neuter your pet. This is "Bubblegum" and the cone wearing model is Ellie. She has been adopted!
Death Star
Fido can now take on anything, with the full force of the Death Star on his side. We don't think he realizes how cool he looks.
Cat
Unamused, but quite dapper. It seems cats are less likely to put up with our shenanigans.
Feathers
Feathery and fabulous! Another great creation by Cone of Fame's Erin Einbender. We think Miguel here has forgotten all about his neuter. Not only was he adopted, but he is now famous for his good looks!
Flower
Moms always know how to brighten your day! This rescue pup suffered abuse from her pervious living situation, so her mom got creative to make her feel better. We think it worked.