As a pet parent, you always want the best for your furry friend. You want to ensure that they are healthy, happy, and getting all the necessary nutrients. One way to achieve this is by incorporating bone broth into your dog's diet. Bone broth has been gaining popularity among pet parents in recent years due to its numerous health benefits.
Why should you incorporate bone broth into your dog's diet? Check out these 5 reasons:
Improves joint health
Bone broth is a rich source of collagen, which is essential for maintaining healthy joints in dogs. Additionally, Brutus Bone Broth is fortified with glucosamine and chondroitin for added hip and joint support. These two compounds help to rebuild and repair joint tissue. If your dog is suffering from joint problems such as arthritis, bone broth can help alleviate the pain and stiffness associated with the condition.
Boosts the immune system
Bone broth contains a high amount of essential nutrients such as vitamins, minerals, and amino acids, which can help boost your dog's immune system. It is also rich in naturally-occurring gelatin, which helps to soothe and heal the gut, reducing inflammation and promoting overall health.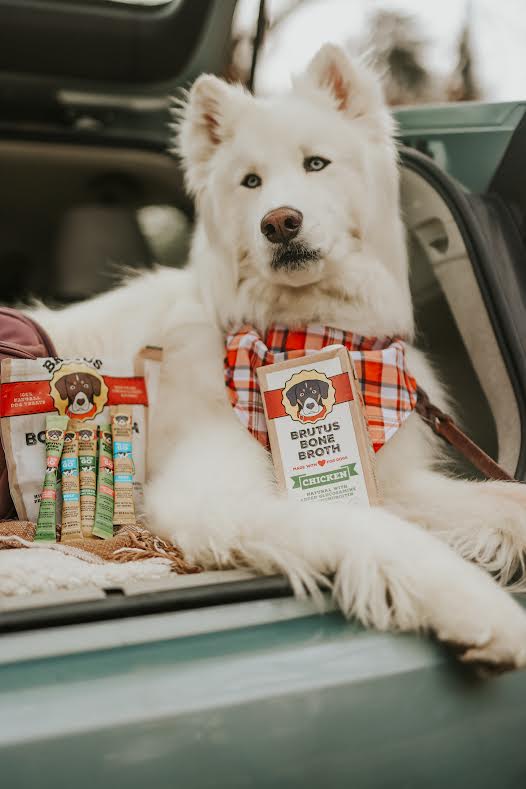 Promotes healthy digestion
Bone broth is easy to digest, making it an ideal food for dogs with digestive problems. It is also an excellent source of collagen, which can help repair and strengthen the lining of the digestive tract. This can help prevent issues such as leaky gut syndrome, which can lead to food allergies and other health problems.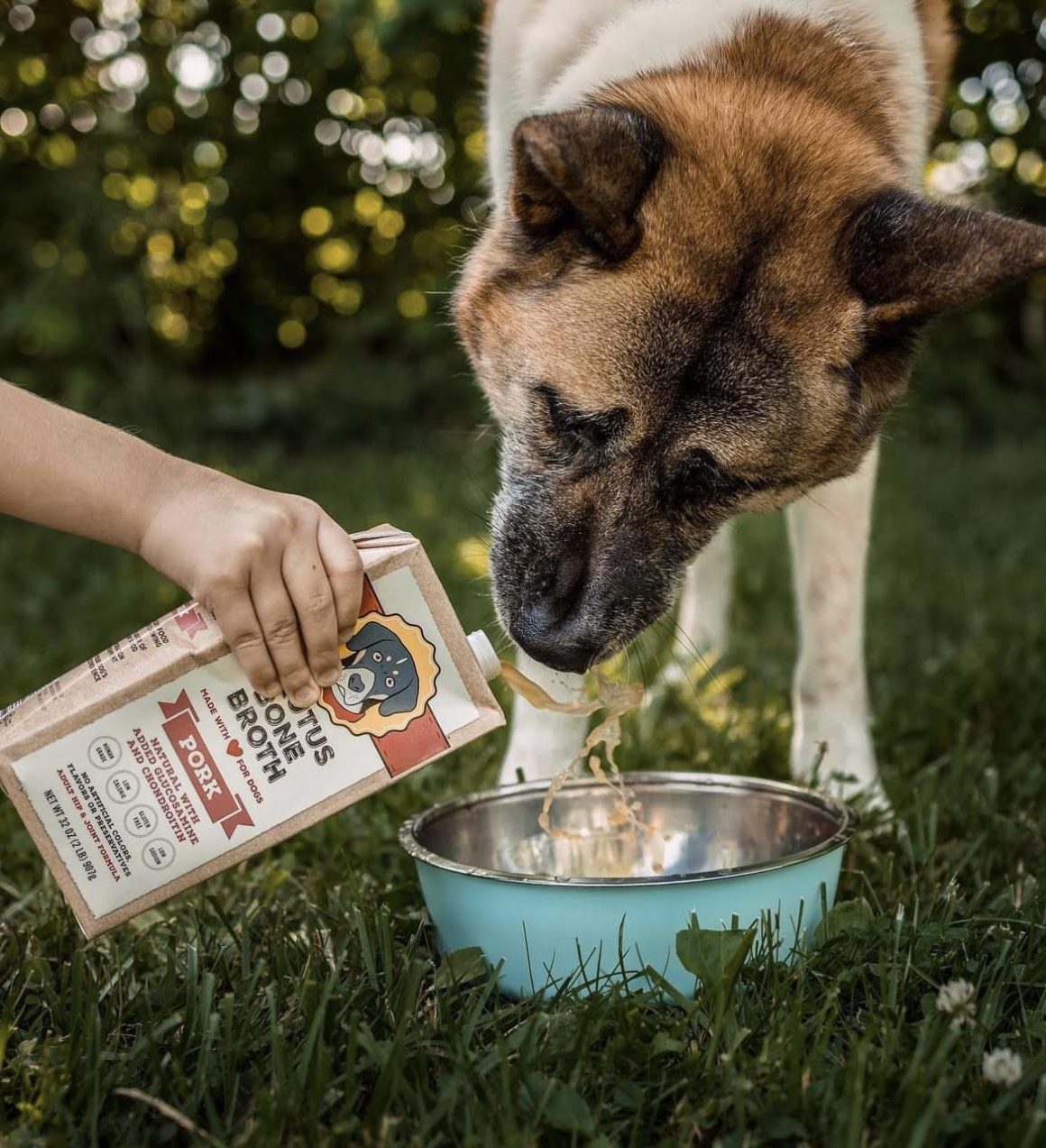 Supports healthy skin and coat
Bone broth contains high levels of collagen and amino acids, which are essential for maintaining healthy skin and a shiny coat. It can help improve your dog's skin and coat health, reducing skin problems such as itching and dryness.
Helps with detoxification
Bone broth is rich in glycine, which is an essential amino acid that plays a crucial role in liver function. Glycine helps the liver to detoxify harmful substances from the body, which can help prevent liver disease and other health problems.
Bone broth is not only great for your pet but also a rescue dog in need. It is a nutrient-dense food that can help aid them in their recovery.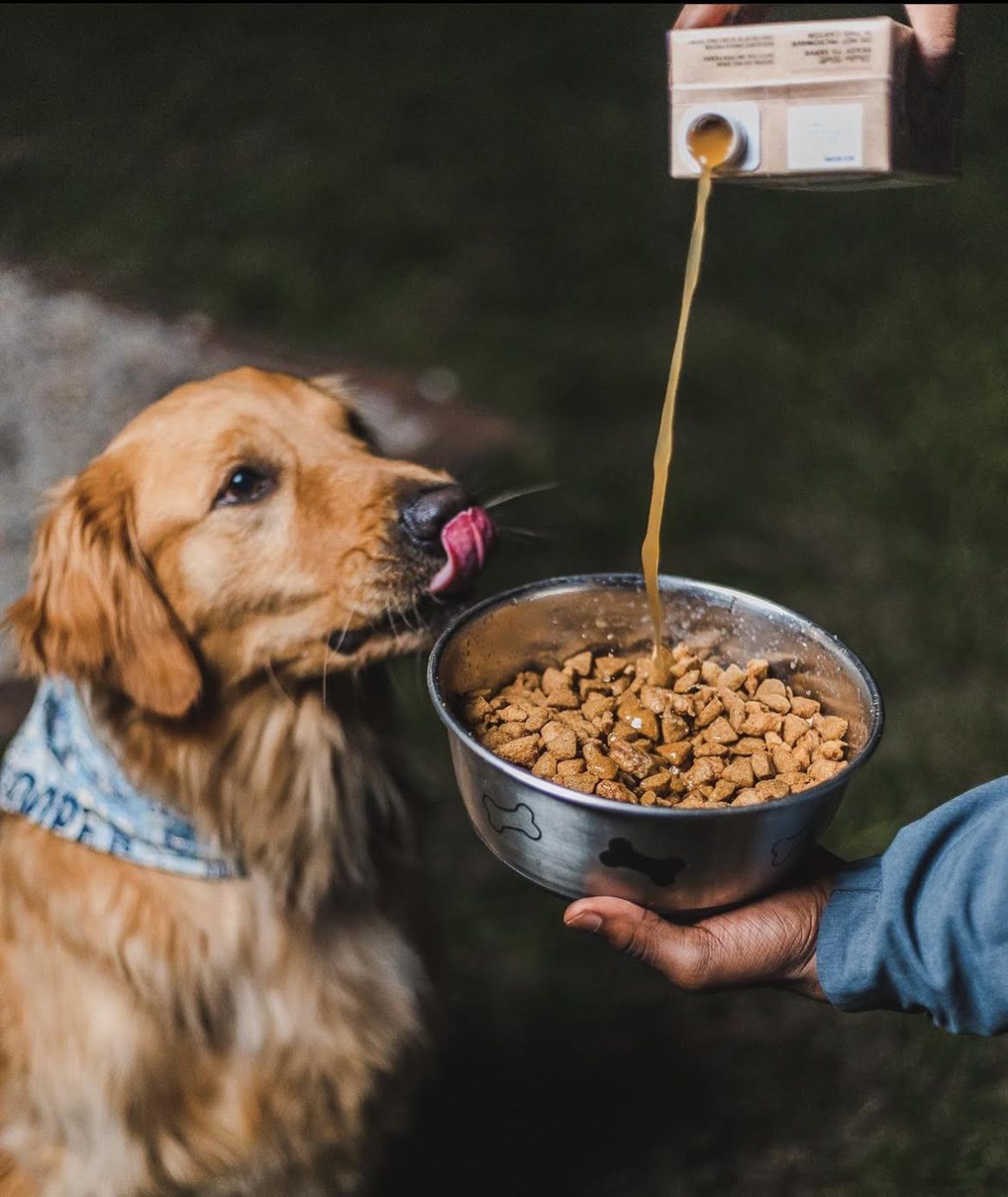 If you're considering adding bone broth to your dog's diet, it's essential to choose a high-quality broth that is free from additives and preservatives. Our friends at Brutus Bone Broth offer great flavors, like chicken, beef, pork and a vegan option that are gluten free, dairy free, soy free and wheat free. They're human-grade, environmentally friendly and full of necessary nutrients to ensure all dogs are happy and healthy.