In early July, a flight took off from Southern California with the sole purpose of saving lives. Pet Rescue Pilots has been moving animals out of high-kill shelters north to families eager to adopt.
This 93rd mission for Pet Rescue Pilots was a milestone in that they were transporting their 1,500th animal. With the onboarding of a new pilot (Hi Pilot Gary!), the second half of the year is sure to save many more lives.
Los Angeles >> Bakersfield >> Calaveras >> Hillsboro-Portland >> Bellingham
This was the fifth mission monthly donors in the CUDDLY Club made possible. The simple act of moving animals saves lives and flying is far less stressful than transport via car.
A Note About Transport From Pet Rescue Pilots:
For context, Sunday's flight path from central California to the Pacific Northwest illustrates the power and importance of our Rescue by Relocation philosophy.
We create life-saving space in local shelters by flying pets out of overcrowded facilities in rural areas in California where they have a slim chance at being adopted (and high probability of being euthanized), landing them in the Pacific Northwest and western Canada, where rescue groups do not have enough shelter pets to meet the number of open adoption applications. By simply relocating these pets, our rescue network is able to land them in loving homes within 2 weeks of their arrival
Many of the pets we'll be flying fall under what our rescue partners call "last chance" animals in overcrowded shelters. Our rescue network pulls them with only days (and sometimes hours) remaining before being euthanized, offers them basic care if needed, and coordinates loving foster and forever homes with our receiving rescue groups up north.
On this flight we will have one international dog named Sandy who is being flown to the folks at OFOSA to get medical help (more details are forthcoming). So many of the pups in need of medical help don't make it out of shelters alive, and often times with medical conditions, a 3 hour flight is a more humane and viable option than a 16 hour drive under these circumstances.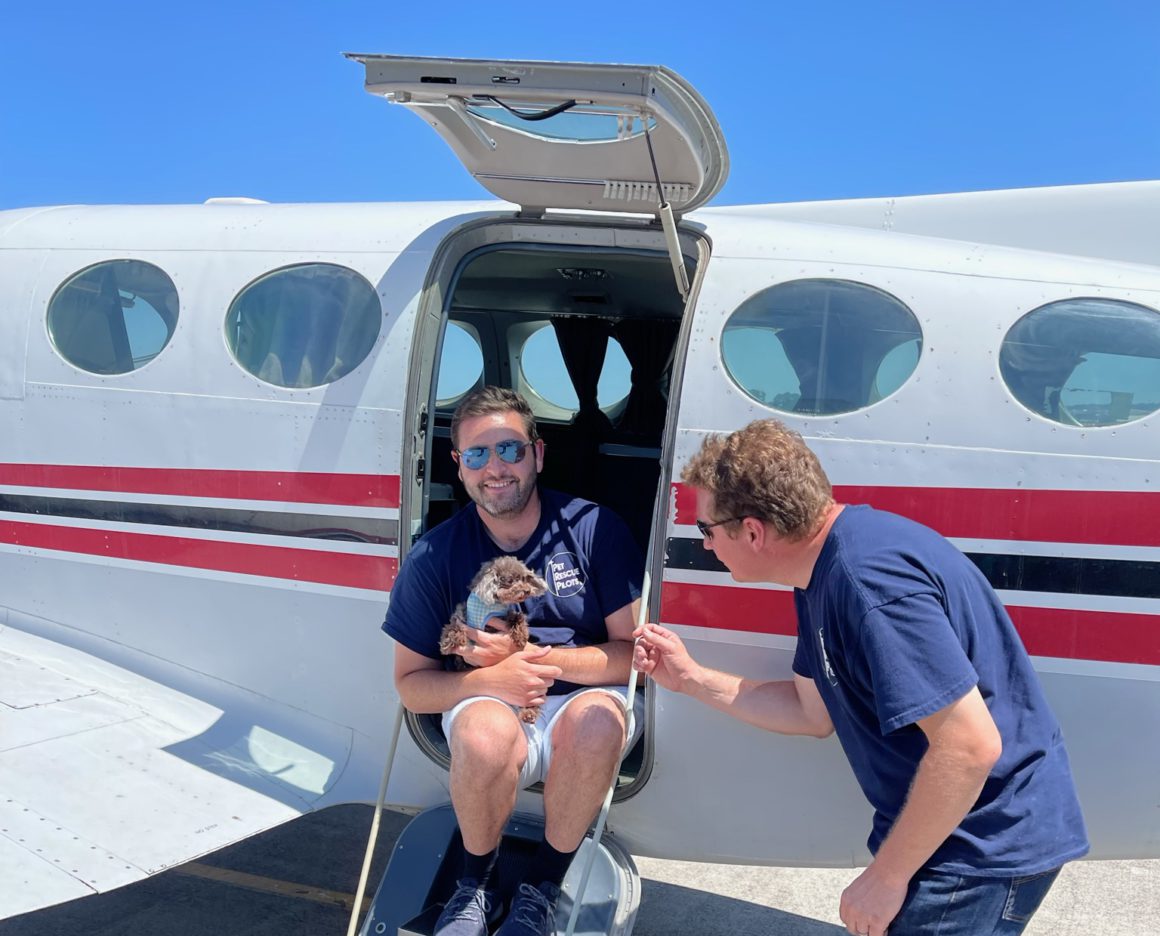 The wonderful rescues participating in this transport include:
Crazy 4 Cats Rescue Inc.
RSQ209
Embrace a Discarded Animal Society
Size Small Dog Rescue
Oregon Friends of Shelter Animals
Alternative Humane Society
Read About Other Life Saving Efforts:
Sitting, Hoping, and Wishing: Animals in Rescue for 6 months+